Tim Lam's first job in Las Vegas years ago wasn't glamorous — supervising the cleaning of guest rooms, and occasionally cleaning a room himself, in a 1,200-room tower in iconic Caesars Palace — but it had a lasting impact.
"Housekeeping isn't just about cleaning a room," he said. "You're dealing with hundreds of guestroom attendants and porters, their morale, efficiency and quality, and every day (the hotel) has nearly 100% occupancy. Every day there's an emergency of some sort."
It may have been inevitable that Tim ('93) and his brother, Marcus ('98), landed in the hospitality capital of the world. They grew up in Hong Kong and traveled all over the world with their parents, Tim Sr. ('60) and Ellen.
They learned the art of hospitality from their travels and their father, who shared stories of the warm atmosphere he found at Wake Forest as one of the few international students at the time. In turn, Tim Sr. repaid that hospitality when Wake Foresters, from presidents to professors, visited Hong Kong, an example not lost on his sons.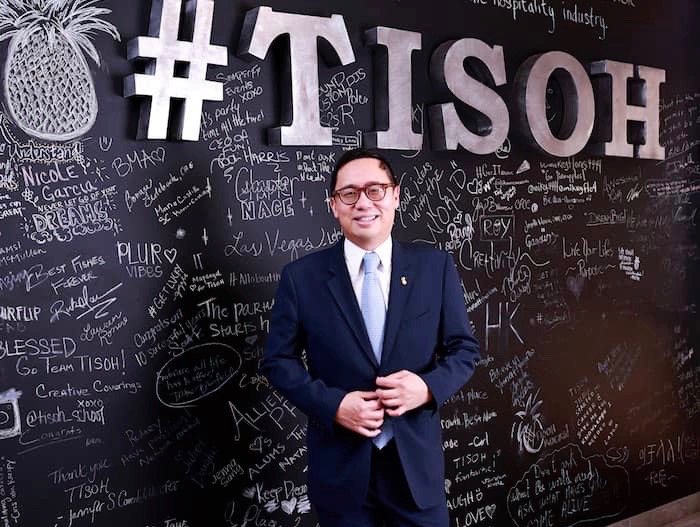 Tim Jr.'s passion for travel and hospitality eventually led him to pursue a career in hospitality. He earned a master's degree in hotel administration from the University of Nevada, Las Vegas, but then decided his future lay not in managing hotels, but in preparing others for careers in the hospitality industry.
"There had to be a lot of people like me who want to follow a dream, and is it really reasonable that they have to go back to school to get a degree? There has to be a better way to get into the industry," he recalled in a recent Zoom interview of the vision he had of a new hospitality school. "What does hospitality education look like? Does it have to be a college or is there another way to do this?"
Finding that better way led Tim to start The International School of Hospitality in 2005 in Las Vegas. Unlike universities that offer degrees in tourism, hotel management and related fields, TISOH offers short-term continuing education and career development programs in hospitality operations, catering, conference management and event planning, wedding coordination and design, marketing and sales, hotel operations and other areas.
"We feel the future of education is really in 'stackable' credentials," said Tim, 50, who is founding partner and executive director of TISOH. "We provide credentials that are the building blocks to help a person build their repertoire of learning."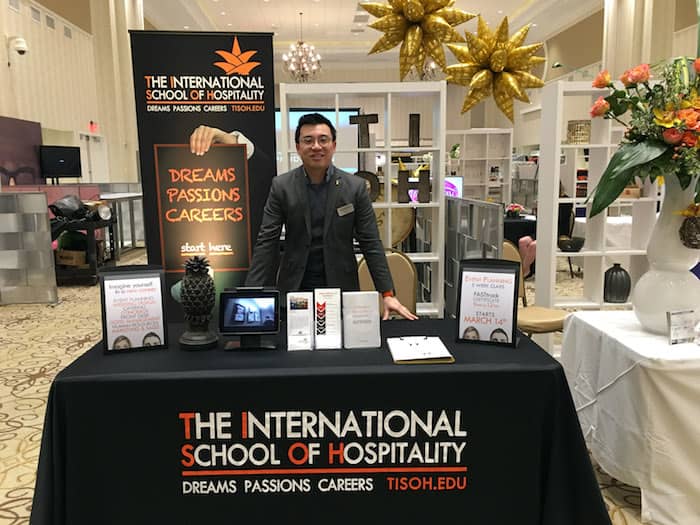 Marcus, 45, followed his brother west and is director of admissions and marketing at TISOH. He said the school appeals to adults who want to transition to the hospitality industry, hotel professionals who want to advance in the field and students just out of high school who want to pursue a career in the industry.
"We're uniquely positioned to help those who are not going to a university or for those seeking a career change or advancement," he said. "The way we have always approached things is 'How can we help?' We're trying to make a difference in people's lives."
TISOH is located in two buildings about 5 miles from the Las Vegas Strip and has about 300 students enrolled this semester, about the same number as before the pandemic. Classes have been taught virtually since March 2020, but the school plans to welcome students back in person this summer, while also continuing to offer virtual instruction. About 3,000 graduates have gone on to careers in hospitality in Las Vegas and in other cities.
TISOH "is an innovative solution to a very real need in the hospitality industry," said Marti Winer, vice president of MGM Resorts Event Productions. She serves on the TISOH advisory board and employed TISOH almuni pre-pandemic. "They consistently enter the market with job knowledge, industry context and an overall professionalism that often takes years of on-the-job experience to develop.
"Tim and Marcus have great instincts for what the industry needs and are very forward-looking in creating, marketing and recruiting for programs that both are appealing to students, as well as valued by the hospitality industry," she said. "I am constantly amazed by the great ideas and outcomes that TISOH produces."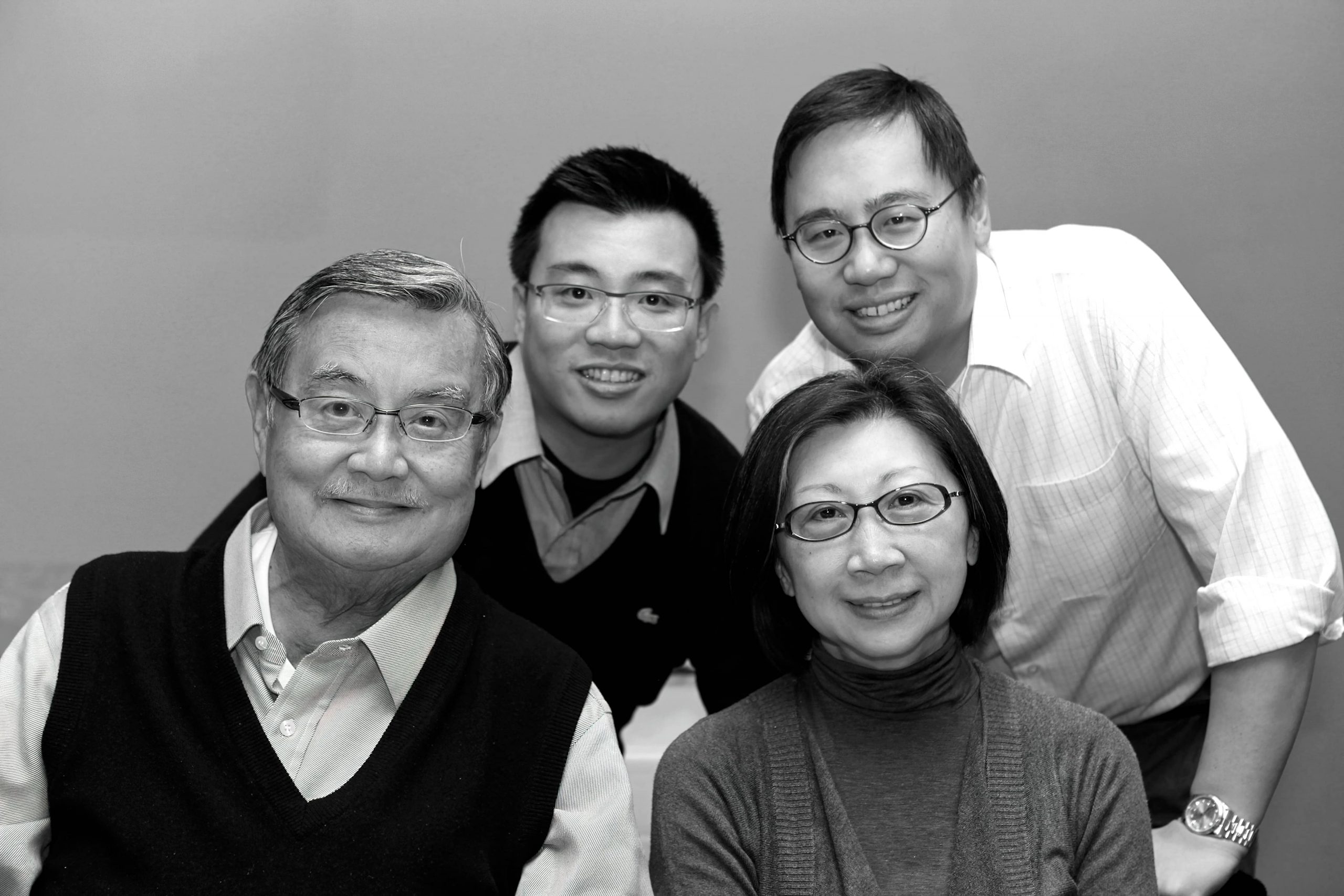 The Lam brothers didn't come to Wake Forest planning careers in hospitality and education. Tim majored in business and minored in international studies, and Marcus majored in psychology with a minor in sociology. But they both cite their father's example with leading them into hospitality. "It's ingrained in us, partly because of Dad's experience in his college years, from all the people who took care of him, through everything he learned, and his personal and professional lives," Tim said.
After graduating from Wake Forest, Tim Lam Sr. returned to Hong Kong, but he never missed a chance to return to campus, sometimes with his young sons in tow. He and Ellen frequently welcomed Wake Foresters to their home, including professors and alumni, then-Vice President and Counsel Leon Corbett Jr. ('59, JD '61, P '96) and Presidents James Ralph Scales and Thomas K. Hearn Jr.
Tim Lam Sr. received the Alumni Association's Distinguished Service Citation in 1983, the first alumnus outside the United States to receive the award. He had a long business career and spent decades collecting Chinese pottery from the Tang Dynasty (618-907). Shortly before his death in 2012, he donated his collection of more than 500 pieces — the largest, most comprehensive group of ceramics from the Changsha kilns in the United States — to the Wake Forest Museum of Anthropology.
Recently, Tim, Marcus and Ellen Lam made a major gift, the largest ever made by individuals, to the museum and anthropology department. The museum, which moved into new quarters in Palmer Hall last summer, will be renamed the Timothy S. Y. Lam Museum of Anthropology. "It's cementing dad's legacy with his beloved collection," Marcus said.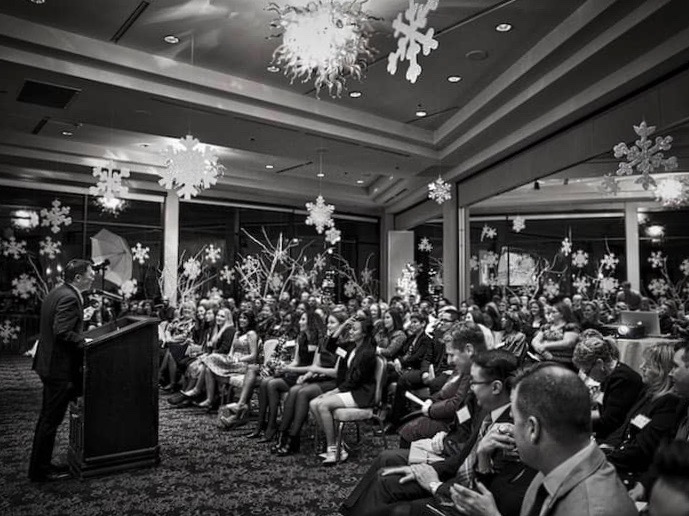 Tim and Marcus took the same path that their father took from Hong Kong to Wake Forest. By the time they enrolled, they already knew many of the "characters­," as they describe them, at Wake Forest — professors, alumni and others. Both remember how welcoming their parents' friends were, especially then-alumni director Robert D. Mills ('71, MBA '80, P '04), and trustee Egbert Davis Sr. (LLB '04, P '33), who often invited them to his home on the corner of Reynolda and Polo roads for Sunday brunch — there's that hospitality thread again that seems to run through much of their lives.
Calloway School of Business professors Steve Ewing (P '97), Kline Harrison, Tom Taylor (P '94, '96) and Ralph Tower, and Associate Professor of Chinese Patrick Moran helped Tim find his academic path. Marcus also forged a close connection with Ewing and his family, who helped him overcome the culture shock of moving from Hong Kong to Wake Forest.
Marcus said he learned the importance of mentors, good communication skills and building relationships — keys to TISOH's philosophy — at Wake Forest and from his Dad. "One of my main takeaways from Wake Forest is something that Dad always told me," he said. "He said, 'You must learn how to communicate well with people and get to know someone in a genuine way and be able to connect.' That's a skill that a liberal arts college can teach you and that will serve you for life. I didn't think about it much at the time, but that has really helped me along my career path."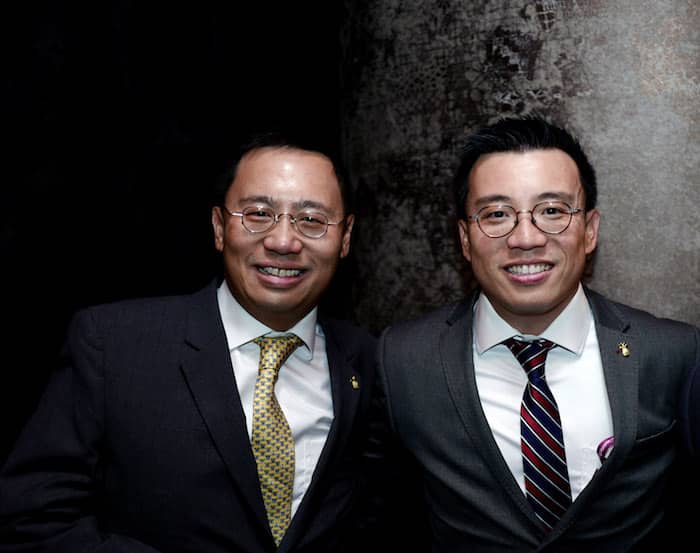 Tim went on to earn a master's in international business from the University of South Carolina and was in marketing for several years with a Swiss-based manufacturer in Washington, D.C. After being laid off in 2001, he reevaluated what he wanted to do with his life, and hospitality was at the top of his list.
"Marcus and I have been traveling since we were babies," he said. "What's the experience on the other side (of traveling)? The experience of being able to serve somebody, to make somebody's day, trip really special."
That led him to UNLV's William F. Harrah College of Hospitality, one of the top hospitality schools in the country. After graduating from UNLV, he was a tower manager supervising housekeeping staff in the largest tower at Caesars Palace when he thought of starting a hospitality school. (He was named one of UNLV's 50 intriguing alumni in 2018.)
With a good dose of optimism and entrepreneurship and help from mentors at UNLV, he launched his school by walking the Las Vegas Strip trying to get hotel workers to sign up for courses at a school that existed only in his mind. Only seven students showed up that first year to take classes in conference management and event planning in temporary space at UNLV, but he wasn't deterred.
"Our slogan since the very first day is 'Dreams, Passions, Careers.' We have a lot of dreamers that come to the school. They may want to be an event planner or a concierge or a wedding planner, and we have the privilege of molding them and teaching them and helping them build their passions into a career."
Marcus was vice president of sales and marketing for a company in Sterling, Virginia, when his brother asked him to come work with him. The school has been successful, Marcus said, by offering practical courses taught by working industry professionals and a robust network of industry insiders who offer internships and career opportunities.
"We're a placement, outcome-oriented school," he said. "Students come to us with an outcome in mind, and that's usually to enter the hospitality industry in a position that allows for advancement. We professionally prepare them and teach them how to communicate effectively and smartly."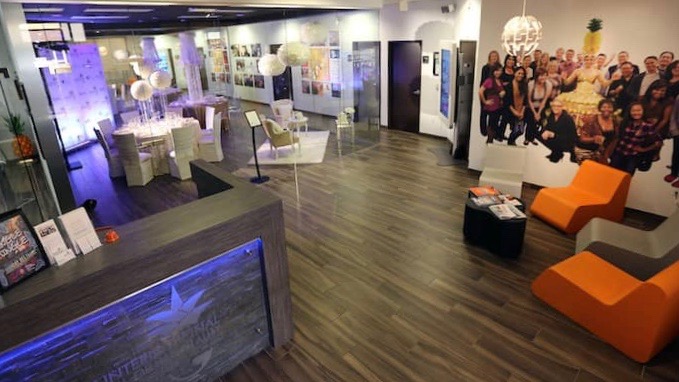 Both brothers are optimistic that Las Vegas' hotel and convention industry will bounce back from COVID-19 shutdowns. The city's unemployment rate, less than 3% before the pandemic began, soared to 34% last spring. The Wall Street Journal estimates that the city lost 30% of its leisure and hospitality jobs.
The Timothy S. Y. Lam Foundation, created by Ellen, Tim and Marcus Lam after Tim Lam Sr.'s death, has provided $200,000 in grants to hospitality workers who have lost their jobs in the last year. The unemployment rate had improved to 9.7% in January, the last month for which statistics are available, according to the United States Bureau of Labor Statistics.
"I think things will open back up strongly by the fall," Marcus said. "Vegas has reinvented itself so many times. It actually bodes well for our students because a lot of (hospitality) workers have permanently transitioned out of the field. That presents a new opportunity for our students and graduates because a lot of hotels and hospitality companies are going to be looking to hire new talent."