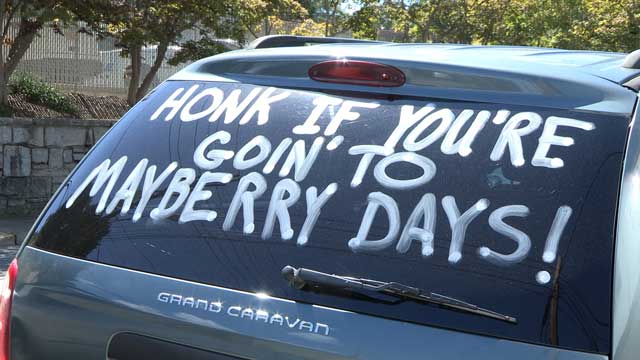 "Citizen's arrest! Citizen's arrest!"
Gomer Pyle shouts those words — with Southern emphasis on arrest as "Uh-RAY-ist" — at Deputy Barney Fife for making an illegal U-turn in his black-and-white in downtown Mayberry. 
Gomer has just pleaded with Barney for mercy for the same offense and been rebuffed, ticketed and lectured by Barney, who smugly tells Gomer, the town mechanic, "it's from little misdemeanors that major felonies grow." Anybody who sees a scofflaw should make a citizen's arrest, Barney says, because we're all "working together for a common cause." After Barney swaggers off to his squad car to commit his own misdemeanor, Gomer loudly exercises his civic duty, to the cheers of gawkers. As always, Sheriff Andy Taylor rushes in to mediate and calm the crisis.  
Filmmaker Chris Hudson (MFA '18) says "Citizen's Arrest" is his favorite episode from the eight seasons of the CBS TV classic, "The Andy Griffith Show." If you've ever watched the 1960 hit show or the ubiquitous reruns since it ended in 1968, your mind's eye can see and hear Gomer with his ball cap askew and his hard-R twang. You can hear Barney's trademark sniff as he hitches up his pants and mugs with the comedic genius that won Don Knotts five Emmy awards.
And you might have experienced fans' laugh-every-time-you-see-it phenomenon. If you haven't watched, you're missing one of life's delights, especially since bucolic Mayberry, North Carolina, bears a striking resemblance to Griffith's real hometown of Mount Airy, just up the road from Wake Forest. The town has adopted the persona of Mayberry with an annual festival and a lock on Andy Griffith tourism. Downtown features the Andy Griffith Museum and replicas of Floyd's Barber Shop and the Mayberry jail where the fictional town alcoholic Otis spent many nights sleeping it off.
Hudson's fascination with the fascination felt by the show's fans, superfans and tribute performers led him to make "The Mayberry Effect," a 90-minute documentary that is an outgrowth of Hudson's master's thesis film at Wake Forest. The film has won 12 awards in three dozen film festivals for which it has been chosen since its completion in 2020. Gravitas Ventures begins digital distribution on Aug. 31 on numerous platforms, including iTunes. 
Hudson is an Emmy-nominated producer, editor, videographer and director who won a Silver Telly Award in 2006 for "How I Survived World War II," a 2005 documentary he directed about Greatest Generation veterans. He has produced local, state and national commercials and promotional videos. He and his wife, Angela Mabe Hudson, own Creative Drama Children's Theater in Clemmons, North Carolina, which presents musical theater productions and offers dance, piano, voice, guitar and acting lessons for children. The Hudsons have two daughters, Selah, 10, and Sadie Belle, 7.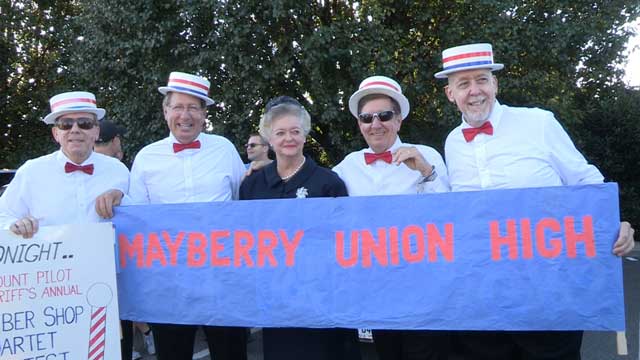 Studying TV
Hudson was born in North Carolina and moved every three years for his first nine years as his father, a Baptist preacher, took on new churches. They settled in 1989 in Charlotte, where Hudson grew up watching PBS television with his parents. He developed a travel bug watching Rick Steves' travel show, dreamed of visiting English castles and soaked in anything by documentary filmmaker Ken Burns. He studied the world, cultures and people. "I never watched a whole lot of TV. I've always studied it. I was always trying to figure out how they put logos over the footage as a kid."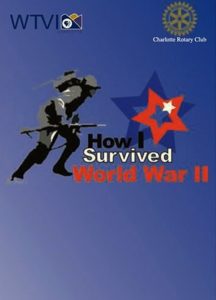 After a year as a high school exchange student in Germany, he wanted to reconnect with his family and stayed close by, earning his bachelor's degree in 2002 from Queens University of Charlotte. "For four years I had more equipment than Queens did, so they would always hire me to do their videos. It was trial by fire, … word of mouth, cut my teeth."
After graduation, he was working freelance as an associate producer for WTVI in Charlotte on an oral history project helping document more than 120 interviews with World War II veterans. He became producer, director and editor after the main producer took a full-time job. Hudson spent nine months editing the award-winning 2005 documentary.  
He recalls a veteran of the Japanese attack on Pearl Harbor recounting memories he had never even shared with his wife in more than 60 years. "For a 23-, 24-year-old to hear those personal stories of World War II, they were a lot less Hollywood and a lot more real and human. They were truly the Greatest Generation."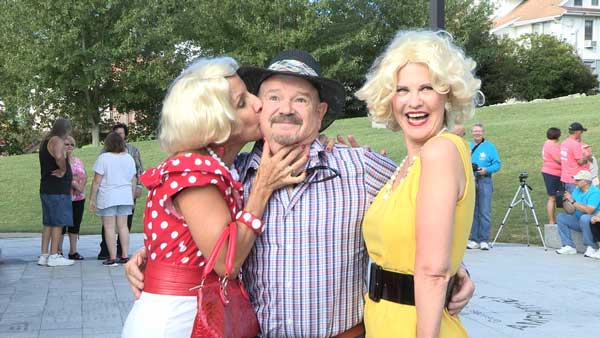 Wake Forest opens avenues 
Synchronicity led Hudson both to Wake Forest's master's program in documentary film and to five years focused on "The Andy Griffith Show."
"I had always wanted to go to Wake Forest as an undergrad," he says, but he wasn't accepted. "Probably had something to do with my SAT score, which was terrible." (Wake Forest no longer requires SAT or ACT scores for admission.)
When he and his wife moved to Clemmons, a friend in graduate studies at the School of Divinity told him to check out the new documentary film program, established in 2010. Hudson was working full time, but when he was laid off a few years later, he had more flexibility with the small theater business he and his wife were operating. 
"It was a perfect fit. They were very generous, and the scholarships they gave, it was very affordable and very close to the house. It was an amazing three years," Hudson says.
He had more production experience than most recent graduates, allowing him to focus on storytelling and documentary strategies. He says he never likes showing a film until it's finished, but the program required constant review and feedback. "We were able to push each other, and it was iron sharpening iron the whole time," he says.
Audience screenings helped him learn to respond constructively to criticism. "I didn't realize the education that I got from that program until after the program was over."
Cara Pilson, film program director and teaching professor, says, "Chris is emblematic of the larger role our students are playing in important conversations," whether it's a focus on cultural observations as in his film or historical or social justice topics by others.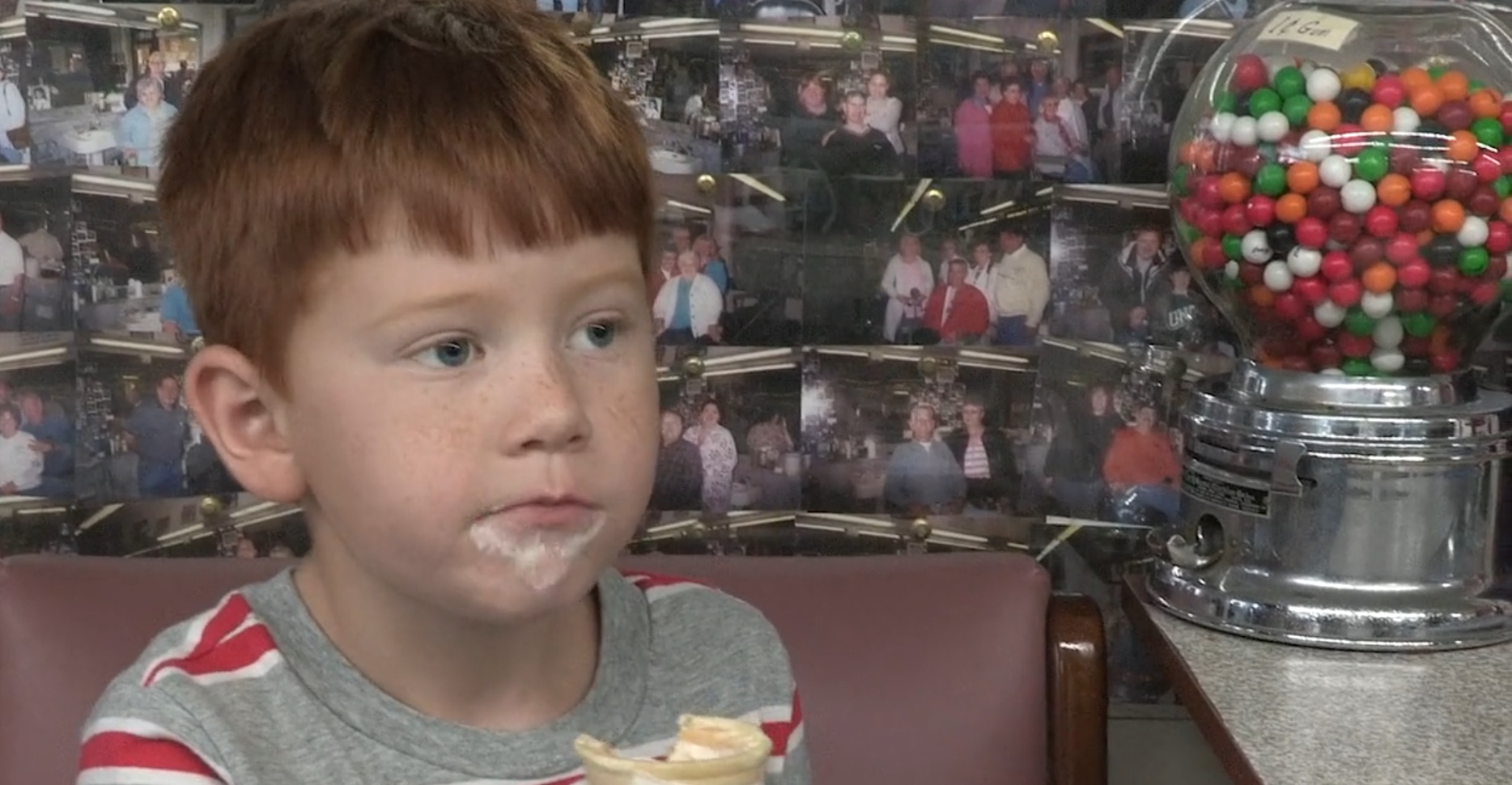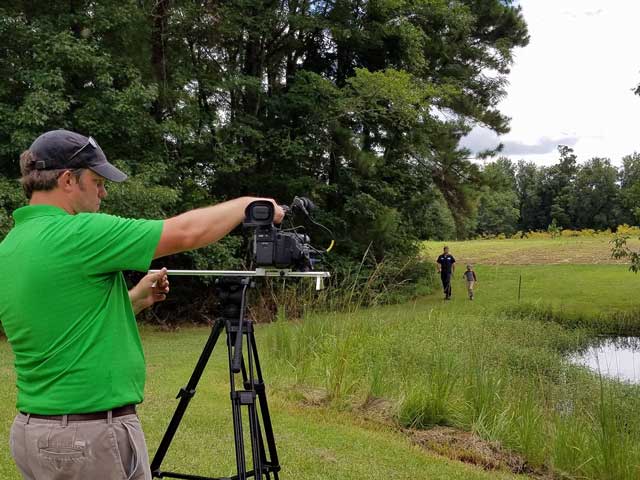 The road to Mayberry
Hudson remembers watching "The Andy Griffith Show" nightly around dinner time growing up. "It was always on, so I was familiar with the show."
But even living in Winston-Salem, Hudson wasn't familiar with Mayberry Days, the Mount Airy festival that has evolved into a source of tourism and retail sales to offset losses in textiles and tobacco. (The festival is Sept. 21-26 this year.) Griffith, who died in 2012, insisted that the show was not based on Mount Airy. Instead, Griffith said, he infused the work of the show's writers with North Carolina towns and small-town details from his childhood to add realism. 
Hudson said his documentary began when he met actor David Browning while filming him in a car commercial in Kernersville, North Carolina. Browning, a ringer for the late Don Knotts, built a long career playing the character he calls "The Mayberry Deputy" to perfection across the country.
Hudson wanted to focus his master's thesis on Browning, but the actor said he would be retiring in 2017 and urged Hudson to delve into the larger impact of the show and its superfans. Hudson doubled his 45-minute thesis project, filming in North Carolina, Virginia, Tennessee, South Carolina, Indiana, Alabama and Southampton, England, while digging into the nature of nostalgia.
Why do these superfans fill their homes with show memorabilia and embody characters as a passionate hobby? What makes this show so endearing and enduring after six decades? 
The documentary presents the impressive and obsessive array of collectibles and tribute artists, including Griffith's daughter, Dixie Griffith, playing a festival version of Skippy, one of the two risqué "Fun Girls" in the show.
Hudson's film includes Bible study programs and schools using the show for values and anti-bullying education. Two professors who study nostalgia add philosophical and psychological observations. The film shows examples of the show's presence in culture and entertainment, from "Seinfeld" to late-night talk shows.
Watching my dad in the clips of 'The Mayberry Effect' remind me again of the deep love he had for the show and its cast and crew. In his filming, Chris Hudson readily conveys the heart of Mayberry that lives on.
Hudson points out that even in the 1960s when it aired, the show already represented a sentimental version of American life that seemed lost in a decade of Vietnam War marches, civil rights protests and assassinations.
He examines racial questions — raised by Oprah Winfrey and others — of why Black residents seemed so invisible in Mayberry. Black extras did populate background scenes, but only one episode featured a Black main character — actor Rockne Tarkington as a professional football player who moves back to his hometown to coach Opie's team.
The show's response was that portraying Black participation in majority town life was unrealistic for a comedy in a time when the Southern reality was tense racial segregation.
Superfans tell Hudson they embrace the show because they yearn for communities filled with love and neighbors caring for each other. They admire what many see as a utopian simpler time — which may or may not have existed for everyone, as those in the film express with differing opinions. But all long for the kindness exemplified by Sheriff Andy in resolving everyday conflicts; Andy always tries not to embarrass anyone, including his overzealous deputy.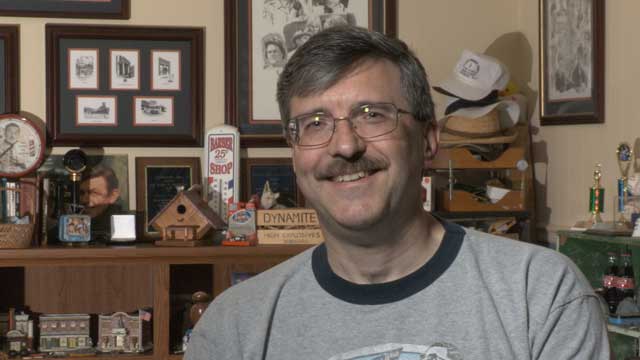 What's next? 
After devoting five years to "The Mayberry Effect," Hudson is thinking of a tougher topic to explore in his next documentary — the pros and cons of raising the minimum wage.
But Hudson says he isn't quite done with the show. He would like to explore its impact on the music industry, especially country artists. 
And the fans and tribute artists are like kin now. His favorite thing about the documentary "is literally becoming a part of this community." 
As he visited Mayberry festivals, he saw participants' connections to each other.
"It isn't just about watching 'The Andy Griffith Show' and discussing trivia. They're with their friends and having a good time. They're not worrying about anything on social media. They're not worried about anything on television or in the world," Hudson says. 
"And when they leave, they go back to their normal lives, but they still bring a lot of that Mayberry feeling back with them. And that might put you in a good place for a day. It might make you happy."