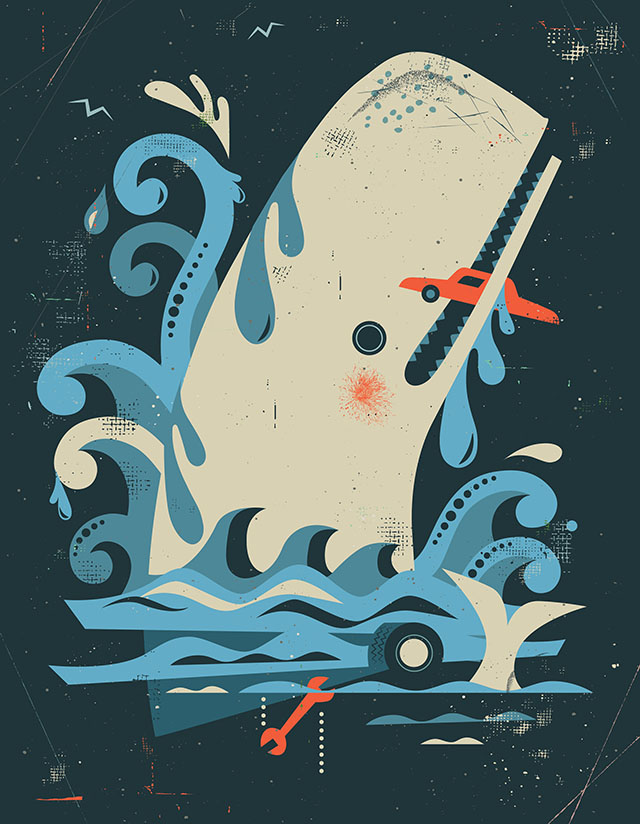 A
t the emergency room, my son is having his leg stitched up — again, that's how it is around here — and the ER doctor tells me he remembers me from when he was an undergrad.
"Kick-ass literature," he says, and talks about that novel where the girl and boy grow up on the prairie and discover a pluralist America together ("My Antonia"). "Loved that book," he tells me, deftly sewing up the wound.
---
And I am reminded of a different student, one of my all-time favorites, who is now an accomplished doctor, and for whom, in my letter of recommendation for medical school, I reported that she could find meaning in the subtlest of Emily Dickinson's poems. This student returned from her med school interviews with a wry "Thanks, prof," because it turns out that the first question the faculty interview committee asked her was, "Tell us about Emily Dickinson."
My car mechanic can speak subtly on "Moby Dick"; my cycling friends elaborate the lessons of the French Revolution for our current democratic moment during our backcountry rides; and the air-conditioner repairman once told me that Emerson's "Self-Reliance" was a guiding force in his life.
The humanities are everywhere. I don't simply mean a lot of people have read and remember books from college. More than that, everywhere I go, I find people searching for understanding of the world around and peering into their own life condition through consultation with history, literature, philosophy and religion, be it texts from the established canons or the canons of wisdom that substantiate their own communities.
As director of the Wake Forest University Humanities Institute, I am often asked, "What, exactly, are 'the humanities'?" though I sometimes worry that the question is a trap. If I tell you what they are, you'll know where they are and where they are not. Yes, the humanities are housed in the university.
Academically speaking, "the humanities" refers to a set of disciplines, including literature, philosophy, religious studies, classics and history, where the study of language, critical analysis and the practice of interpretation are the primary methodologies.
This academic organization of the humanities has a centuries-long history, though the modern humanities begins in the early 1800s in German universities. It was during this period that scholars argued for the recognition of the humanities as something other than a static set of knowledge bases — these works of literature, those philosophies, this Classical canon — and argued instead for a method of study that was morally good in its own right.
"Everywhere I go, I find people searching for understanding of the world and peering into their own life condition through consultation with history, literature, philosophy and religion."
This is why the humanities have long been at the center of liberal arts education, for their perceived capacity to form character, prepare students to be morally attuned citizens or to simply promote self-cultivation. In this regard, what makes the humanities matter is not just their content, but the methods for engaging with content: critique, interpretation, speculation into the unknown and unknowable. Or, in more quotidian terms, the reiteration of the questions: What is going on in my life? What does it all mean for my life? What is "life?"
Beginning in the 19th century, the academic emphasis on method and not only content in the humanities was an attempt, especially in the 20th century, to put humanities disciplines on par with the sciences. In this way, humanities scholars could claim the same degree of professional specialization as, say, a biologist or a chemist, and likewise lay claim to the equal distribution of students and of resources across the university.
I am persuaded by other humanities scholars — including Chad Wellmon from the University of Virginia, who gave a talk titled "Against the Humanities" for the Humanities Institute in 2018 — that this is far too narrow a gambit for the humanities to sustain. Yes, we have developed a specialized approach to our work: Close reading, philology, hermeneutics, archival research, language proficiency and translation studies are all deeply refined means of accessing, producing, archiving and — so important — teaching what is and can be known.
Less easy to pin to method, however, are those ethical, political, cognitive or affective engagements with humanities objects and fields that give us so much pleasure: the love for a great novel, the inspiration of a moving religious tract, the sense of recognition and even provocation in encountering a fact of history or a tract of philosophy.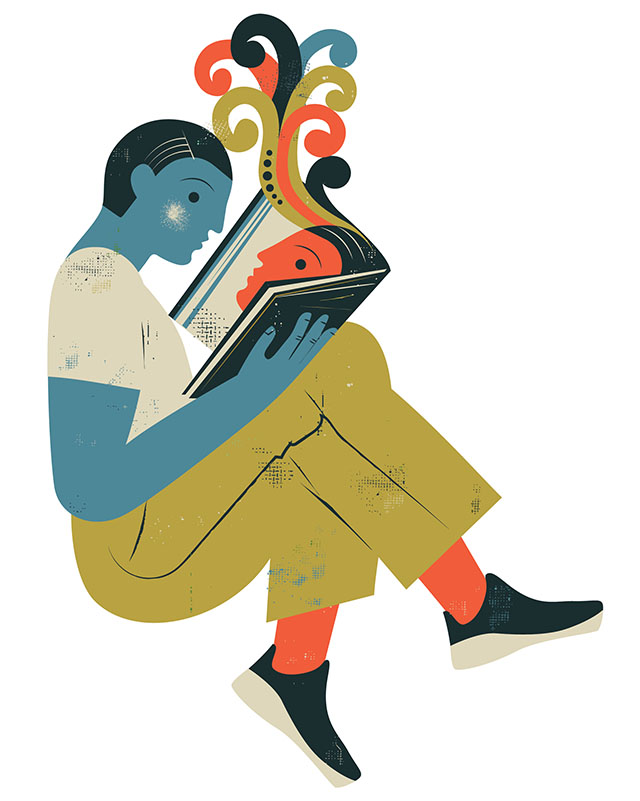 It is no small irony that for many academics, these extra-methodological dimensions of our fields are precisely what got us started down the road leading to our professional careers in the first place, and — back to my ER doctor and my car mechanic — it's the love of the text (or context, or idea, etc.) that keeps us reading and researching and sharing what we know.
It may be that what the academic and non-academic lover of the humanities have most in common is the thrill for the feeling of wonder or the prick of acute curiosity when encountering some new representation of the world we thought we knew, and the satisfaction of encountering the world's complexity, including our own complex position within it.
In recent years, the Humanities Institute has maintained an event series we call "How We Know/What We Know" as a way to investigate, share and look beyond our entrenched academic practices. One such event we call "Keyword Crossings," for which we invite three STEM and three humanities faculty to gather and discuss a keyword common across all six disciplines. My favorite thus far has been around the keyword "uncertainty," for the way our discussion observed how uncertainty lies at the beginning, middle and end of nearly all of our inquiries, regardless of discipline.
Among other insights, this discussion really clarified how the humanities and the sciences have common starting points — what don't we know, what more can we know, and how? — and a recursive arc of inquiry that establishes new questions even as it grounds its answers.
I like the topic of uncertainty so much that I've taken to regularly teaching a first-year seminar simply titled "Uncertainty," wherein students read literature and philosophy and watch films to really dwell with the experience of uncertainty: where it comes from and what to do in the face of it. Since the course is for first-year students, I presume they are more their pre-university selves than they are institutionalized, and we tap into all the uncertainty that comes with being a young adult. I also hope the class will prepare students for life beyond the university, where uncertainty is bound up with myriad challenges in daily and political life.
The last few years have brought a dark affirmation of the depth of uncertainty out there, but also the resourcefulness of the humanities. Debates about our nation's history and how we memorialize it have sent politicians, journalists and frankly all of us back to the books, and art historians (a group discounted even by Barack Obama in 2014) recently emerged as public, sage voices for understanding just what monuments and statues do. Scholars of race, the border and political theory have been working furiously to match readers' appetite for a depth and breadth of thought on matters of the day.
"Among other insights, this discussion really clarified how the humanities and the sciences have common starting points — what don't we know, what more can we know, and how? — and a recursive arc of inquiry that establishes new questions even as it grounds its answers."
Books by James Baldwin are flying off the shelves. Baldwin's renewed popularity suggests that even challenging humanities texts endure as resources for our present moment. The complexity of a Baldwin essay, and the willingness of so many readers to be challenged by it, gives me hope that humanities methods remain vitally important for a broader reading public.
Baldwin's essays are never simple, always bearing several truths, some of which may seem incommensurate. Essays like those in "The Fire Next Time" or a book like "No Name in the Street" are tightly braided knots of history, memoir, polemic and prophecy, and they bring us devastating but also hopeful news of the world for those who need such news, mourning and the relief of recognition for those who need that.
The humanities are not rarefied, and they are not simply academic because our being human is common and hardly contingent on the short window of university training that — it must be said — the vast majority of the world can't access or could care less about. The humanities persist not, or not simply, because academics persist, but because we must continually renew our understanding of ourselves here and now.
Whatever "being human" means — individually, communally or in relation to the wider organic and inorganic world of which we are a part — it involves some knowledge of and conscious disposition toward our situation in the world. I am an Americanist by training, so I won't venture a definition of "Pro Humanitate" here, but I will suggest that we don't pay enough attention to the speculative intention of the phrase — that "Pro Humanitate" is aspirational, directional and creative. It's about becoming human and does not simply take our human condition as granted. A worthy project for the humanities now is the retrieval of that aspirational and creative force in the phrase.
---
Professor of English Dean Franco holds the Winifred W. Palmer Professorship in Literature and is a co-founder of the Humanities Institute. He became the institute's director in 2017.