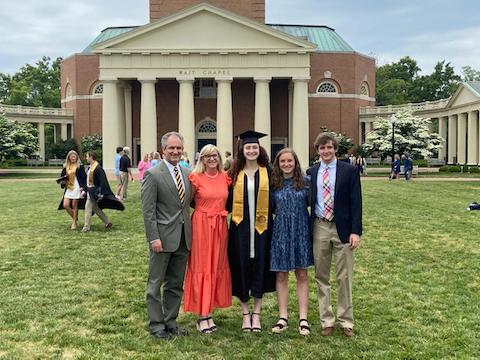 Douglas H. Nesbit admits he has a weakness for puns, themed drinks and the Masters Tournament held in his hometown of Augusta, Georgia.
Nesbit ​​('92, P '21, '23) confesses this in the "Fore!-word" of his new self-published book, "A Glass of the Finest: An Amateur Wake Forest University Libation Book." 
He tees off the book with the non-alcoholic mixture of sweet tea and lemonade named for the golfer who loved it, Arnold Palmer ('51, LL.D. '70). Nesbit remarks that some in the South call it "manna from heaven."
"Hence our Motto: 'Pro Humanitate,' which translates loosely to 'Pour you manna tea,'" Nesbit writes. Be prepared for more puns. "Unfortunately, it may be that sort of book," he writes.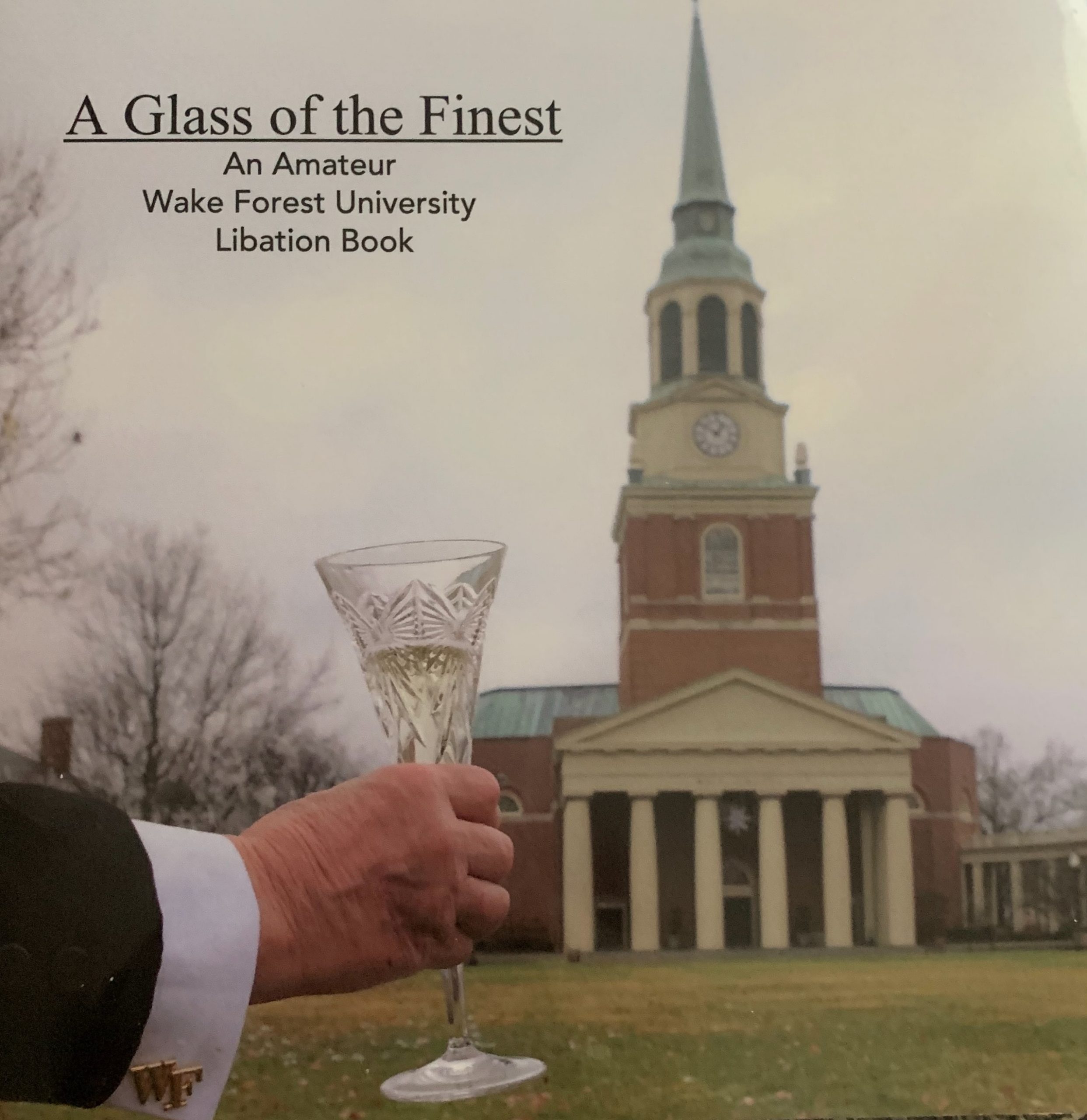 Nesbit, a pediatrician in Augusta, says he isn't much of a drinker, but he decided the WFU Masters reception, a tradition in Augusta since 1974, deserved some Wake Forest-themed drinks, especially since his parents are hosting the reception Thursday, April 7, for alumni and the Deacon golfers at the tournament. The tournament, one of the four men's major golf championships, is Thursday through Sunday, April 10, at Augusta National Golf Club.
Nesbit admits he got a bit carried away with his project, especially with more time on his hands than usual during the pandemic. "This was just supposed to be a COVID project to amuse myself, and it kind of snowballed. If anyone else enjoys it, that's a windfall."
Call it his pundemic.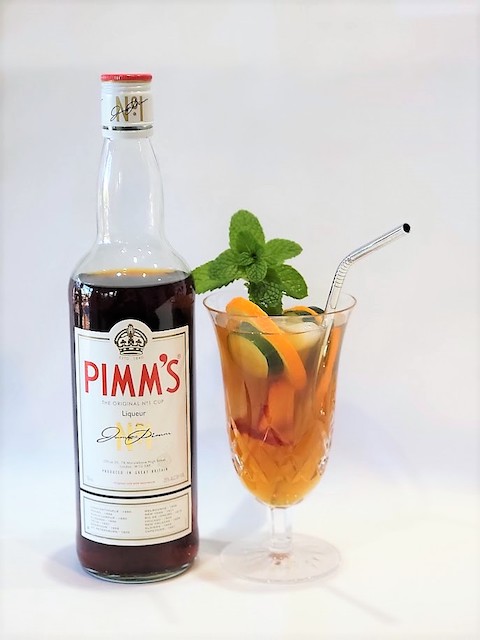 Initially he worked on food recipes for each hole of the tournament, calling it "Eat the Masters." 
Then he switched his focus to beverages, gathering or concocting 51 recipes plus a list of non-alcoholic Demon Decoys for "the WFDD (Wake Forest Designated Drivers)."
"As a pediatrician and an alcohol-lightweight, I do implore you to be wise and responsible with your imbibing," Nesbit wrote. "I totally respect the drinking age of 21, so this is more of a Senior or alumni book. I truly think that drunkenness is especially bad for the developing brain (to age 26), and once you're older than that, you should know better."
The first section of recipes is called "Golf: A Gustatory Delight." The Pimm's Kupcho #1 recipe honors professional golfer Jennifer Kupcho ('19), who won the inaugural Augusta National Women's Amateur tournament as a collegian in 2019 and the 2018 NCAA individual golf championship. The Silver Salute recipe honors Wake Forest golfers in 2021. Emilia Migliaccio ('21, MA '23) finished second in the Women's Amateur in a runoff with Tsubasa Kajitani of Japan. Will Zalatoris ('18) finished one stroke behind Hideki Matsuyama in his first quest for the Green Jacket at the Masters.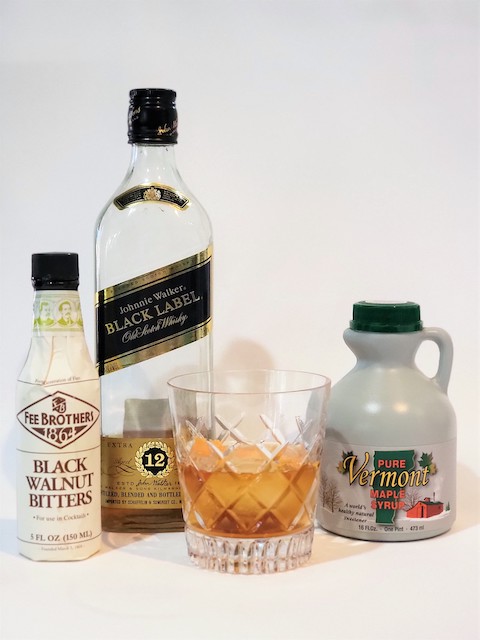 A section called "School Spirits" includes one of Nesbit's favorites, an Old-Fashioned Gold & Black with whiskey, (gold) maple syrup and black walnut bitters. "I love that our quad now has maples. It is stunningly beautiful in the fall,"  he notes at the end of the recipe. "I do remember fondly the doomed elms and ill-fated ashes." 
Among the others are Pro HuManhattanitate, Demon Deacon Daiquiri, Ruddy Rhenish, Rolling the Quad and Mother.So.Deer (with Jägermeister, which has a deer on its label).
The "Potable Notables" section includes drinks named for celebrity/faculty/administrator figures. Among them are Big Fun Punch for basketball legend Tim Duncan ('97), "the pride of St. Croix," and the Kersh and Cassis, with crème de cassis for Provost Rogan Kersh ('86), whom Nesbit calls "an all-around good dude" and foodie.
Nesbit's other favorite drink is the Ed Wilson, honoring the beloved 99-year-old provost emeritus and English professor known for reading poetry to his students: "With whiskey from the Ireland of his beloved Yeats, add Honey for his mellifluous voice, Lemon for brightness and Prosecco for effervescence and his joy for life. … Perfect for celebrating any life well-lived," Nesbit writes.
He says Wilson ('43, P '91, '93) wrote a note of thanks, calling the drink recipe a sweet gesture, and Wilson swapped Nesbit two of his books in exchange for two of Nesbit's. "Getting the note from him made the whole project worthwhile," Nesbit says. 
The "More Lore" section includes the 1834, Wake the Dead, EarthqUake and the Salem Witch.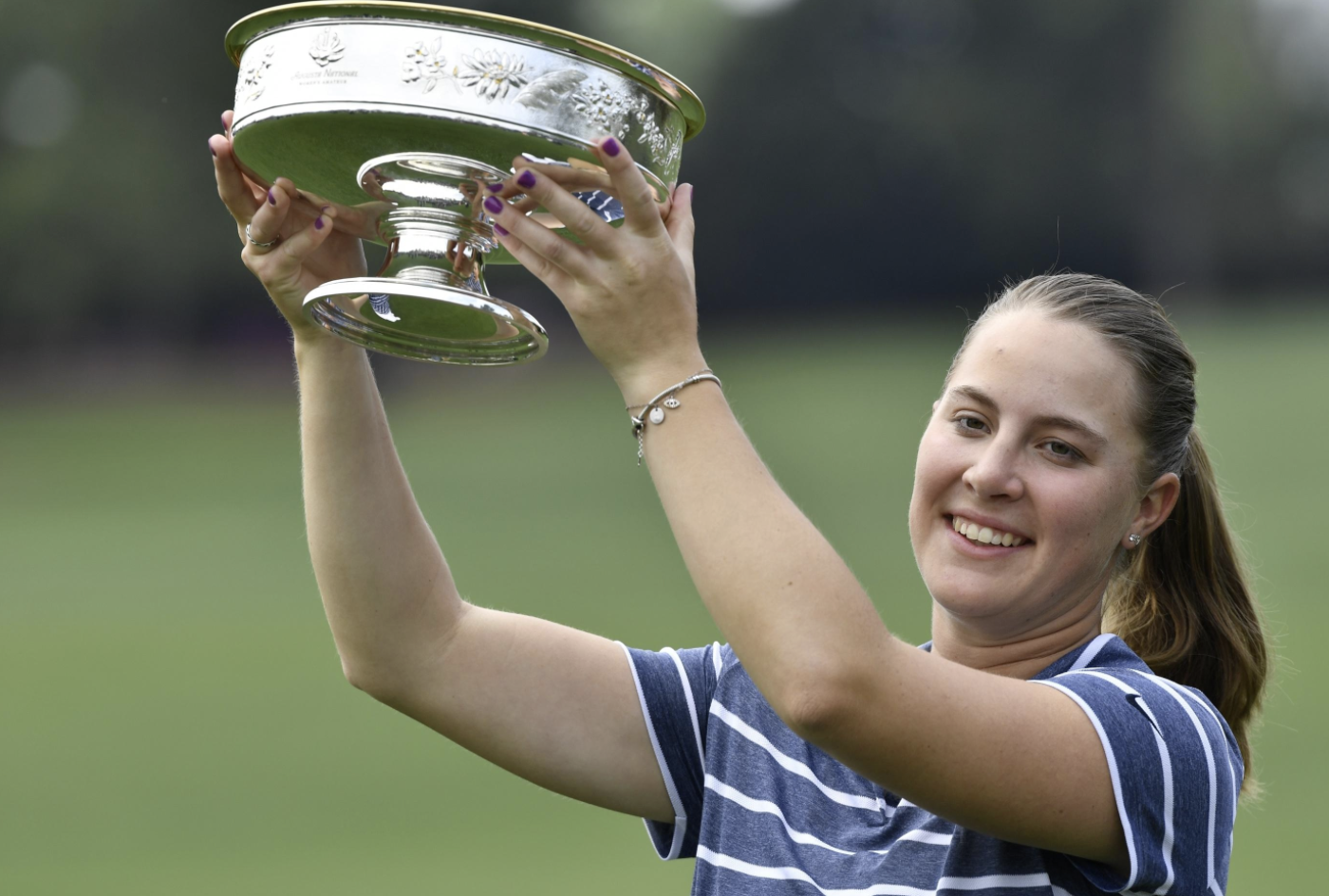 Nesbit, who loves the Masters but isn't a golfer, comes from a family full of Deacons. His parents, Bob Nesbit (P '91, '92, '94), a retired surgeon and professor emeritus at the Medical College of Georgia at Augusta University, and Mary Gail Koontz Nesbit ('61, P '91, '92, '94), have alternated as hosts for the WFU Masters reception in recent years. They have taken turns hosting with the Becton family, first Jim Becton ('56, P '86) and more recently his daughter, Elizabeth Becton ('86), both also physicians.
Mary Gail Nesbit says, "We have Wake Forest children all over the place," including Douglas, his brothers, Robert ('91) and Scott ('94), and Douglas' children, Alison ('21) and Daniel ('23). Alison is an international program assistant at Casa Artom in Venice, and Daniel is studying at Worrell House in London. Douglas and his wife, Amy Sutherland Nesbit (P '21, '23), who is the book's photographer, will be visiting them during the Masters reception.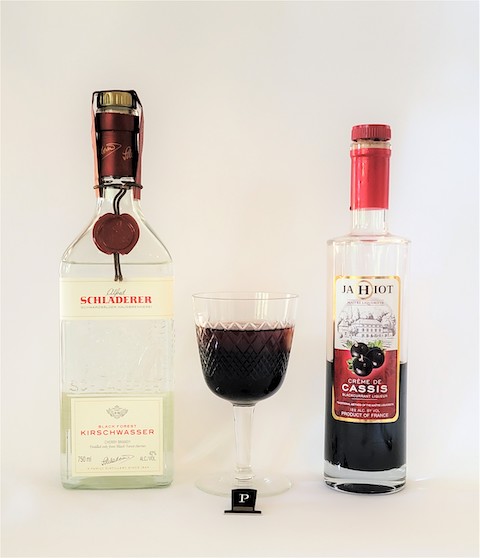 The party is the first since the pandemic started, Mary Gail Nesbit says, and "we've had the Wake Forest flag flying for weeks."
Migliaccio, junior Rachel Kuehn, freshman Carolina Lopez-Chacarra of Spain and junior Lauren Walsh of Ireland competed in the Women's Amateur, with Kuehn making it to the final round April 2, finishing seventh. Zalatoris and Webb Simpson ('08) are in the Masters lineup.
The book is available at the WFU Masters reception and can be ordered at Blurb.com.
In the meantime, if you want a Wake Forest drink to sip as you watch the Masters on TV or online this weekend, here are a couple of Demon Decoy recipes for all ages:
Pimm's Kupcho #1
1.75 ounces of ginger beer (instead of Pimm's No. 1, a spice- and fruit-flavored liqueur with a gin base)
5 ounces lemonade
Strawberry
Orange
Cucumber
Mint
Magnolia petal (in season)
Serve over ice with fruit in the glass, or by the pitcher.
The Ed Wilson
1 ounce or more of sparkling cider (instead of Irish whiskey in the stiffer version)
1 teaspoon honey
Lemon wedge
Add cider, ice, honey and a squeeze of lemon juice to a cocktail shaker. Shake and strain into a Waterford Crystal goblet or champagne flute. Top with a bit more cider (instead of prosecco in the hard version).
---