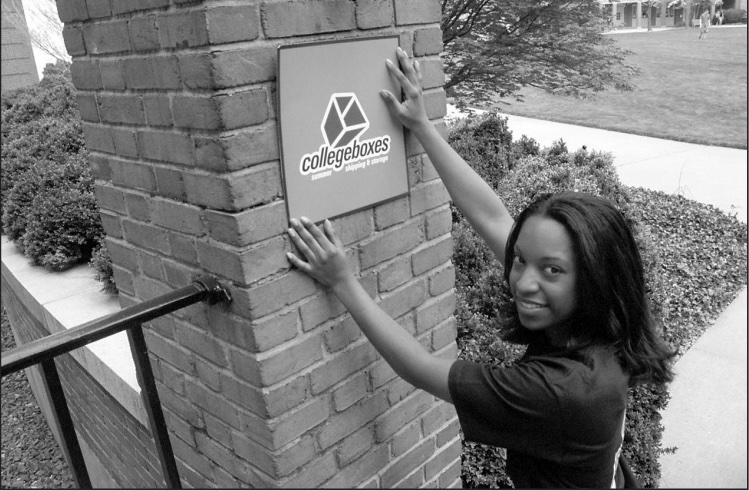 Maria Toler Velissaris ('02), founding partner of SteelSky Ventures, often looks across the table and sees in others the next path in her entrepreneurial career.
She has leaped from success to success since using her computer science skills as a junior Information Systems major to build Wakeboxes, later Collegeboxes, a student storage company. U-Haul eventually bought it and operates it today.
Forbes has named her SteelSky Ventures, which manages $72 million in health care assets, a top venture capital fund to watch. She was named to Business Insider's List of Rising Stars in Venture Capital. New York University, where she earned an MBA at the Stern School of Business, honored her with its 2020 Business Alumni Changemaker award.
Seeing others has been key, from noticing the value of learning the nuts and bolts of a product to the importance of marketing to seeing the Pro Humanitate values in angel investing in underrepresented women's health products.
Managing Editor Carol L. Hanner talked with Velissaris, who moved from New York City to Atlanta during the pandemic, about her life and career. Excerpts have been edited for length and clarity.
Where did your entrepreneurial spirit come from?
My father was in the military (as a satellite engineer), so we traveled quite a lot, and I lived in Germany and Belgium. Then we settled in Northern Virginia in Fairfax when I was 9. From an early age I was always doing creative things like lemonade stands and garage cleaning businesses, babysitting clubs. It was always in my blood.
A lot of people say I get it from my grandmother (Mary T. Christian). (She was the first Black person on the Hampton City School Board in Virginia and the first Black person since Reconstruction elected to represent Hampton in the state legislature.) … She started in the laundry room at Hampton University. Then they let her take a typing class. She became the dean of the School of Education.
She was very big into community and giving back. Instead of baking cookies like many people do with their grandmothers, I was knocking on doors, telling people to vote for my grandmother and giving out flyers. So, I've had that in me, the spirit of entrepreneurship and making change, for a very long time, starting with her.
Why did you choose Wake Forest?
I felt so at home and comfortable. I received the (Joseph G.) Gordon Scholarship, so that helped. I wanted to be at a place where people valued me and wanted me to be there. The administration was so welcoming, and … people are friendly, and it was a smaller school.
What did you learn from growing Wakeboxes as a student?
(She says a friend at Duke connected her with Arnaud Karsenti, a Duke student in need of her website-building skills to help create Dukeboxes and Wakeboxes, which became Collegeboxes. Karsenti, managing principal of 13th Floor Investments in Florida, told Wake Forest Magazine that Velissaris was "a go-getter, a star, very impressive.") We were very aggressive and excited about what we were building, and we got other people at other schools excited. That's why we were able to expand pretty quickly (to 50 colleges) 
When you're a college student realizing that you could make some extra money on the side and that you can have a great learning experience, an entrepreneurial experience, it wasn't hard to convince people at other schools (to run the program).
(Wake Forest) administration was so helpful to me in making sure that I had the resources, the access that I needed. You wouldn't get that at a larger school.
Those experiences were invaluable in how I thought about the future and how businesses operate and how you play the game. (The company sold after she graduated, and later U-Haul acquired it.) That gave me a lot of confidence as I went through my career. I knew I can build new things successfully and sustainably.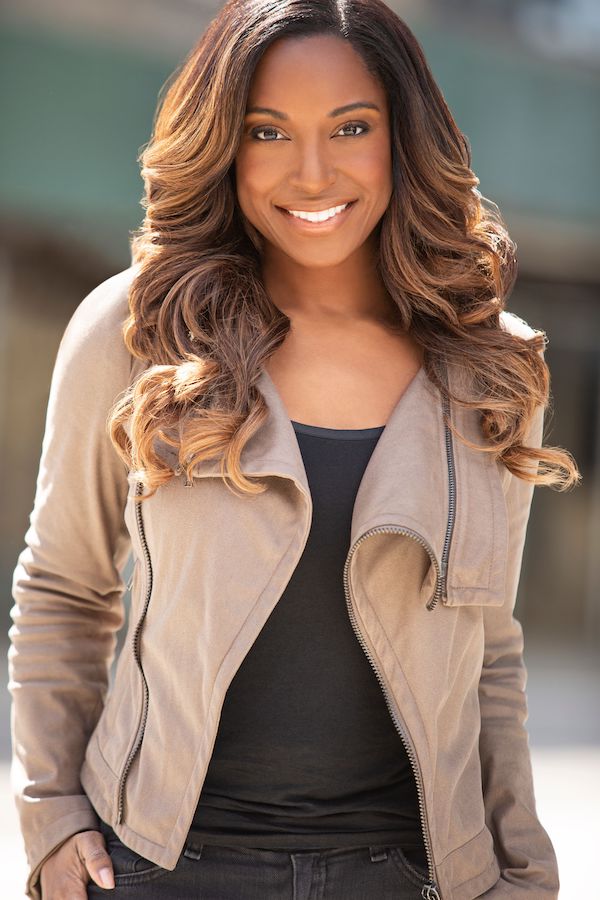 What was next?
I realized I had a lot to learn, and I wanted to understand how to be a great manager, how to run businesses better. That's why I curated the next steps of my career. I started as a consultant at Booz Allen (Hamilton) learning how different industries run and how to make them run better, then went to NYU to get a finance degree. After that, I said, "How do I learn how to run businesses?" And they said, "Go to a CPG (consumer packaged goods) company. These brands are running as individual businesses, and you'll get to learn all aspects of running a company in a single brand."
I worked on the macaroni and cheese brands (at Kraft Foods). I invented the Extra Large Easy Mac Cup (now Big Cup). There was a standard size, and my summer project was to increase margins. So, I just doubled the size and was able to increase the margins.
What did you learn by selling macaroni and cheese?
I learned how to manage agencies, marketing companies, manufacturers. I learned how to sell into retail companies like Walmart and Target. Then I was, okay, our macaroni and cheese isn't really better than the other ones, but what is making it great is the brand, so let me go learn how to make strong brands.
I joined a branding agency where I got to work on some very big brands, like American Express and SAP (software). And that's when I decided I needed to have a global experience. I joined an international marketing consulting firm and did consulting with Samsung in South Korea and Philips (Lighting, now Signify, in the Netherlands).
The way that you have your initial conversations and engage in South Korea, it's very much getting to know each other and building trust as opposed to being more transactional like in a New York-paced environment.
What did you learn overseas?
The way people do business in various countries is very different. The way that you have your initial conversations and engage in South Korea, it's very much getting to know each other and building trust as opposed to being more transactional like in a New York-paced environment. That got me to be able to understand how to work with people with other cultures. I think that makes me better able to relate when I'm doing business or when I'm talking to people and building relationships.
You helped a dermatology clinic chain expand from two to 100 when you returned to the United States. How did you transition into investing?
When I joined the company, they had just gotten a venture capital investment of $50 million. I was able to help from those early stages set a foundation and a framework to help them create a scalable infrastructure. I got to interface with our investors, and that's when I started getting interested in seeing what was happening on that side of the table. I had been an entrepreneur before but was interested in understanding how people deploy capital and invest in companies. So, they encouraged me to join an angel investing network, and that's where I started to learn how to invest. 
Is that where your health care focus emerged?
What I saw was female entrepreneurs were receiving less than 2% of all venture capital dollars. I saw a lot of angel investors that were women wanted to invest in beauty or retail or food, but I saw this amazing group of founders that were innovating in women's health care. They were overlooked because a lot of people don't understand health care. I thought that these companies could be groundbreaking, scalable and have a great impact.
After investing in about seven companies, my angel check was going to run out. The pipeline was so long, and it just hurt my heart that these amazing, talented women with these great ideas couldn't even get their foot in the door to compete for venture capital dollars. I wanted to change that, so I raised funds to invest in women's health companies.
it just hurt my heart that these amazing, talented women with these great ideas couldn't even get their foot in the door to compete for venture capital dollars. I wanted to change that.
What kinds of companies did you support?
They were innovating in menstrual care, incontinence and things that were stigmatized and that people don't want to talk about, but these are the areas that we need to push forward in women's health care. We are investing in fertility companies, maternal health companies, because for me, as a woman of color, I understand the mortality rates overall for the U.S. are the worst in the developed world, but for people of color it's even worse. There were some big opportunities to make change and impact, but also big opportunities to make a lot of money by investing in these companies that can serve these big markets.
What has been your most rewarding experience so far?
A joint project with two of my portfolio companies – Zipline, which is a drone delivery company for prescription medicine, and Ruby Love, which is a period underwear company. We were able to deliver period underwear by drones to contraceptive deserts where they don't have access to menstrual supplies, to over 2,000 girls in Ghana and Rwanda.
I went over to Ghana for this program around menstrual health and educating the girls. I sat in a circle with the chiefs of the villages who brought the girls, and they said, "This is amazing. You've literally changed the economics of our entire village because now these girls won't have to drop out of school. They can continue to higher education. They can work and be a productive part of our communities."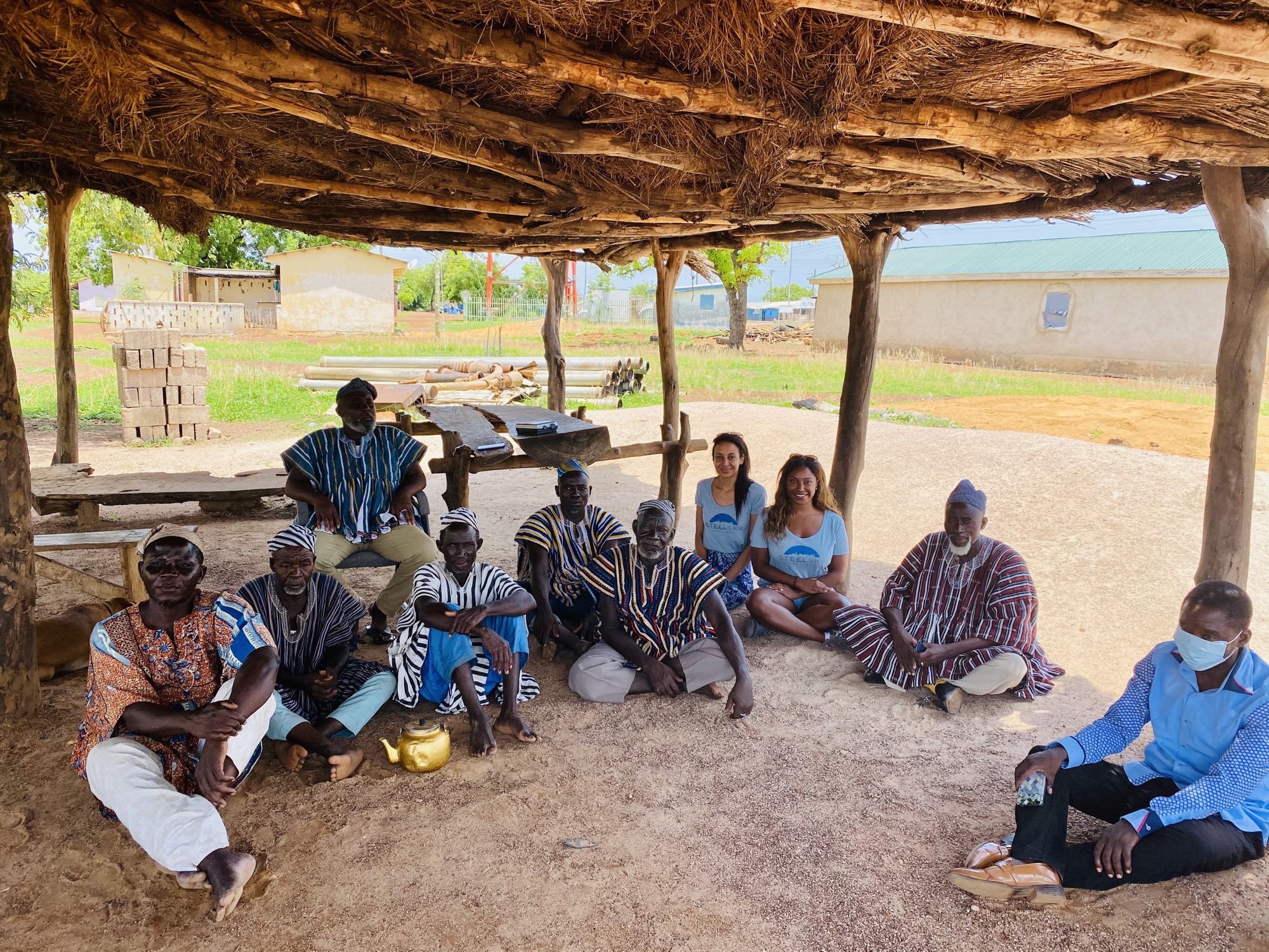 You're in Atlanta now after 13 years in New York City. Did the pandemic affect you?
Initially, I had planned to come wait out the pandemic in Atlanta with my brother (a UPS pilot) for a few weeks and then kept extending and extending. (Her other brother is still in New York; her parents are moving to Atlanta this summer.)  I got to learn more about the Atlanta ecosystem and the culture here. It was very welcoming. And I also had a lot of Wake Forest friends here. The technology infrastructure here was really growing; the startup community here was growing. I  thought that this could be a great place to extend my fund and get access to other entrepreneurs that are again often overlooked out of the South.
There's a lot going on here, and I was excited to be on the ground floor of it.
What do you see as the next big areas in health care? 
The growth of digital health. That access was a huge opportunity that was created by the pandemic. But it also exposed the disparities in our health care system. How can we engage communities that have been marginalized in the health care system?
Also a lot around women's health and menopause. After reproductive age, women age out of the health care system, but there's still a lot of life that they have left and health concerns that currently are not being addressed.
---
More about Maria Toler Velissaris 
Among her current fund investments: 23andMe, Zipline, Lark, Motivo, Origin, Twentyeight Health, Cayaba Care, Mae, Proov, Raydiant Oximetry, Bend Health, Midi, Huma.Ai, Moving Analytics and Ruby Love. She is personally invested in 20 female-led companies. 
Professional Interests:
Member of Pipeline Angels, focused on developing a funding pipeline for females

Charter member of the Golden Seeds New Jersey chapter

Mentor for international entrepreneurs at Entrepreneurs Roundtable Accelerator (ERA Global) and 500 Startups

Speaks on investing and entrepreneurship panels, including Amazon, LinkedIn, Google for Startups, NYU Stern, Johnson & Johnson, Bayer and Samsung

Judges pitch competitions nationally

Holds a certificate from the Venture Capital Unlocked program at Stanford University, an invite-only investor training program for emerging leaders who want to shape the future of the venture capital industry