Jay Sigel ('67, P '95, '97), a two-time All-American golfer at Wake Forest, will celebrate the 30th year of The Jay Sigel Invitational, benefitting prostate and breast cancer research, on Sept. 19.
Early in his golf career, Sigel faced some unlucky injuries. He said to himself, "If I ever get back to partly where I was, I want to learn how to give back."
Sigel was a successful amateur golfer in the 1970s, 80s and 90s, and he was named to the Wake Forest Sports Hall of Fame in 1984. He turned professional at age 50 when he joined the Senior PGA Tour in 1994.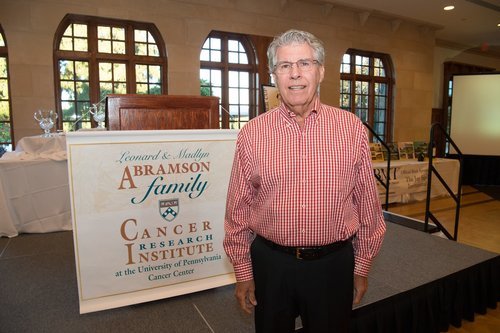 In 1992, his club, Aronimink Golf Club in Newtown Square, Pennsylvania, asked to honor him for his accomplishments. Sigel, who lost his father to cancer in 1984, worked with the club to establish an annual golf tournament that raised funds for cancer research.
"That's how it got started," said Sigel. "Then my good friend Arnold Palmer ('51, LLD '70) came down with prostate cancer."
When Sigel was in high school, he got to spend a day with the fellow Pennsylvania-native and take a golf lesson from Palmer's father, Deacon. He came back with a souvenir: a putter from Palmer. Palmer and Sigel later played together many times.
Spurred on by Palmer's diagnosis and the need for further education and research at large, Sigel focused the tournament on prostate cancer. In 2016, the invitational broadened its research to include breast cancer.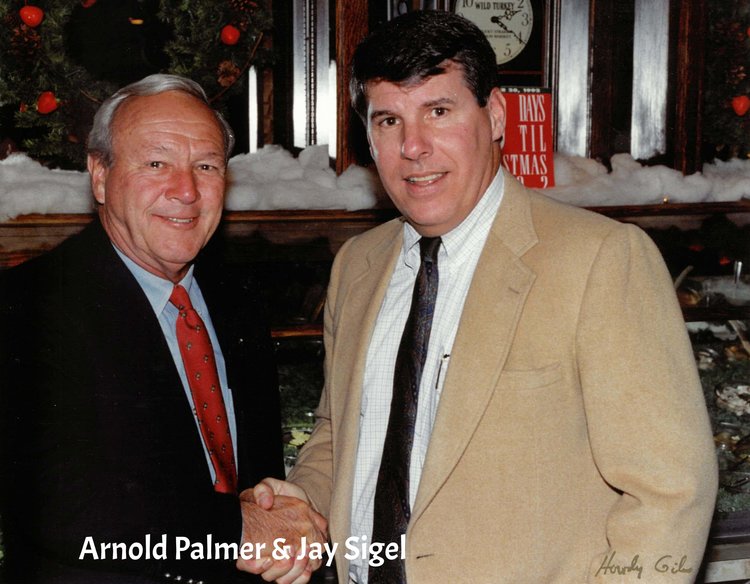 Since 1992, the invitational has raised more than $4.5 million. It has grown in size with the help of a few Demon Deacons, including Lou Tilley ('78), who is master of ceremonies for the tournament, and Julie Giles Kelly ('93), event director. (Kelly met Sigel through her father, who was Arnold Palmer's dentist.)
"I'm just thrilled that folks want to help and (that) they turn out," Sigel says. "The fact that I wanted to give back in the early part of my career turned out nicely."