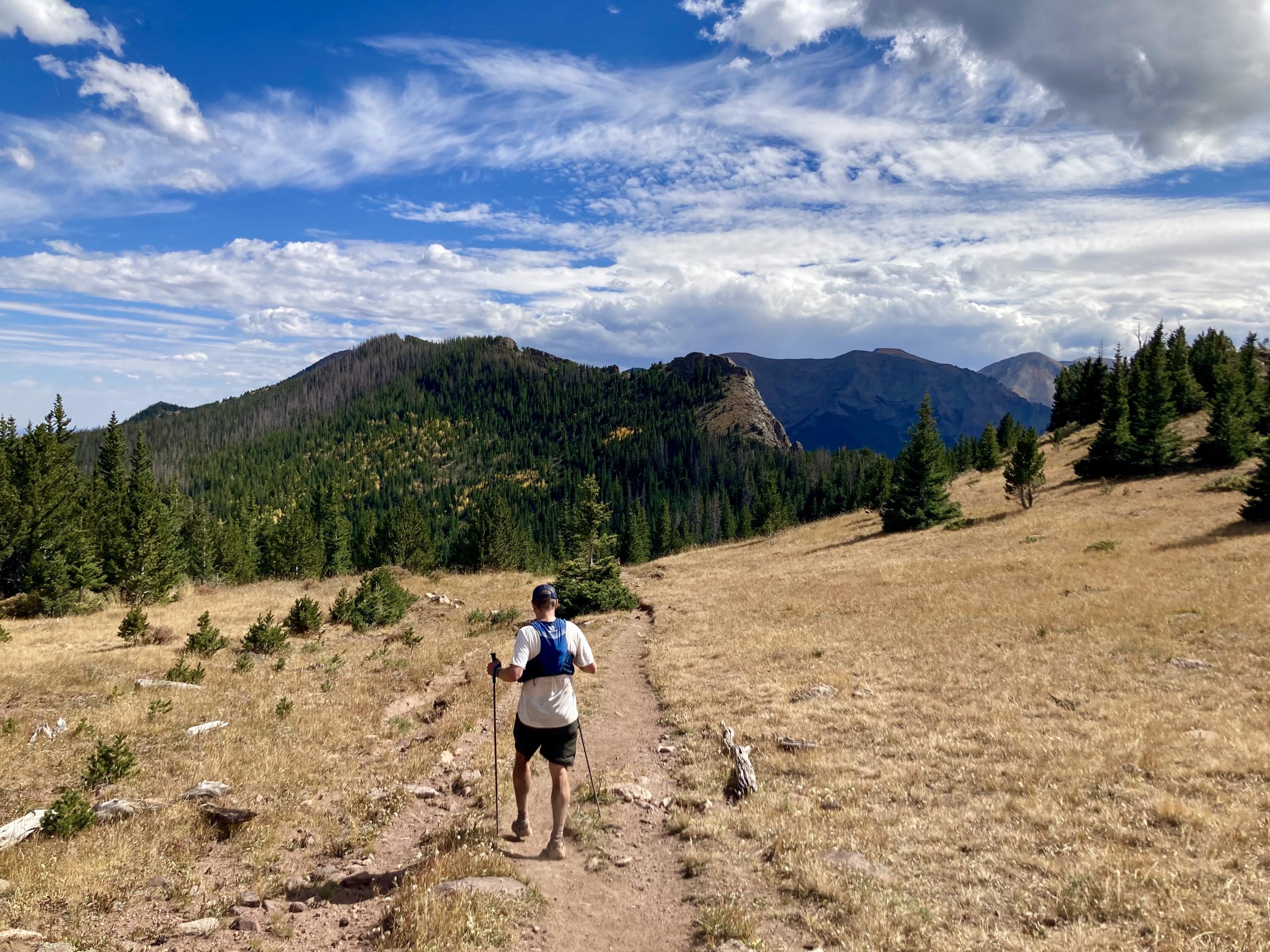 Ed Roberson ('01, MBA '09), hearing an irresistible call to go West, has spent two decades on an odyssey that transformed him — and led him to a landmark water project that could transform the endangered Western landscapes that so enchanted him.
After a commercial real estate career that included brokering big Western ranches and lucrative development deals, Roberson climbed over the fence to an environmental nonprofit, "basically doing real estate but for the greater good," he says. 
In 2018, he began applying his deal-making skills to preserving land as conservation director at the Palmer Land Conservancy in southern Colorado.
During his four years at Palmer, he led the innovative Bessemer Farmland Conservation Project in Pueblo, Colorado. The project will continue for years, but his work has opened up water court rules to allow more flexibility in exchanging water rights. It was a key bit of reform that could reduce the impact of the historic water shortages expected to dry up one-third of the most productive farmland in agriculture-rich Pueblo County. Roberson sees the project as a possible model for other places in the water-starved West.
Now at 44 years old, Roberson has taken another leap. He is devoting himself full time to expanding his podcasts and speaking engagements while doing limited consulting on land and water issues. In his Mountain & Prairie podcast, he moderates long-form, incisive conversations with writers, entrepreneurs, adventurers and ranchers on topics important to the American West.
 "The point is to put stuff out that makes the world better and (to) add value," Roberson says.
He's living in Colorado Springs with his wife and two daughters, far from his native — and beloved — flatlands of eastern North Carolina but reveling in the Western paradise he craved, inspired in part by the wilderness adventures of Teddy Roosevelt. Here, Roberson can indulge his love of running, endurance sports and mountain climbing. (He climbed 30 mountain peaks above 14,000-foot elevation in 50 days in a fundraiser and has run 100-mile ultramarathons.)
To me, he's trying to save physical land, but he's also trying to create a new generation of like-minded people who will do the same, who will respect the natural world, respect the written word and choose their own path.
Gratitude for Wake Forest
None of this odyssey even grazed his imagination when he transferred from Davidson College and arrived at Wake Forest as a sophomore to major in economics.
He preferred Wake's resources and small class sizes. But even with support and encouragement of faculty such as Associate Dean Toby Hale ('65, P '03) and economics professors Claire Hammond (P '08) and Perry Patterson, Roberson found it hard to concentrate on his studies and often felt at a loss for his direction.
One of many turning points in his life was spending the fall semester of his senior year in the Pacific Northwest with NOLS (the National Outdoor Leadership School), a nonprofit that hones leadership skills in wilderness environments. 
"When I came back, I was like a machine," Roberson says. "I approached my studies and everything else like a grownup. Any slack or lack of focus was pretty much gone."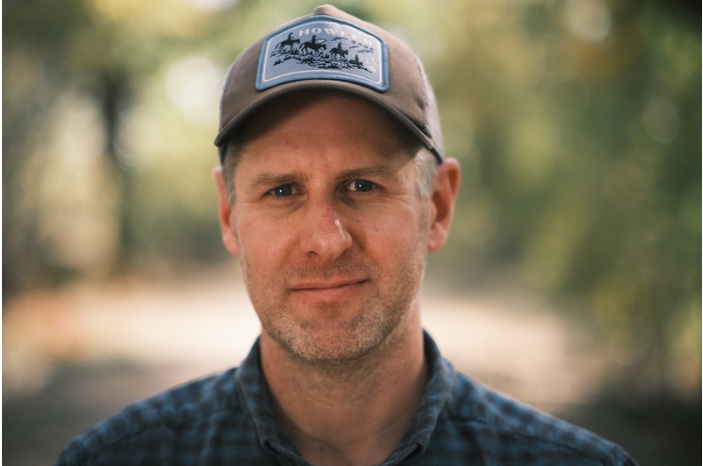 An internship at Merrill Lynch in Winston-Salem and a job there after graduation in 2001 moved him toward finance. "I would wear a suit to class, and then go immediately from class to Merrill Lynch," he says. "I was working with good people, … but it ultimately turned out not to really be for me."  
He knew so many people in North Carolina working in commercial real estate that he drifted in that direction. "I got networked in, and the next thing you know I'm leasing out warehouses in Research Triangle Park (near Raleigh)."
His life still felt empty. In the summer between graduation and Merrill Lynch, he had climbed Argentina's nearly 23,000-foot Mount Aconcagua, the tallest in the Western Hemisphere. In Raleigh, he began competing in triathlons and endurance sports. He was devouring issues of Outside magazine. "I just had this urge, like, 'I want to go out West.' I was, like, 'No, I'm working. … I'm going to be a grownup.' It's almost weird how much I felt drawn to being in the mountains."
In September 2005, he gave in and moved to Jackson Hole, Wyoming, and began brokering large ranch properties. It was an intoxicating experience. He worked on sales teams that put together multimillion-dollar deals, including some that turned nature into real estate properties.
"I made a decent amount of money, but (I was) also seeing the opportunity of how much money other people were making," he says. "It was almost like being drunk on the whole experience. It was just so much — money, these awesome landscapes, all these interesting kind of crazy people."
Seeing the booming market and wanting more for himself, Roberson won a Bern Beatty Scholarship to pursue his MBA at Wake Forest, funded by Charlie Ergen (MBA '76, LL.D. '12, P '12, '17) and his wife, Candy Ergen (P '12, '17), vice chair of the Wake Forest trustees. He became close with Beatty and the Ergens. Roberson landed a job in Washington, D.C., with Boston Properties, a real estate investment trust, in 2008. 
The largest shift in his trajectory awaited. He faced a health crisis.
After finding a lump in his testicle, he was told he very likely had cancer that would require chemo and radiation. A week after recuperating from emergency surgery, he learned that the lump was benign, but he began questioning his life choices. "It was almost like a midlife crisis at age 30. It made me start re-examining what am I doing here? What's the point of all this?"
Compounding that, he realized he had played a part in the destruction of fragile grassland through his work with real estate developers. "Once you tear up a grassland, you can't fix it. It's done. It takes 10,000 years for one of those things to grow," he says.
 And the economy tanked.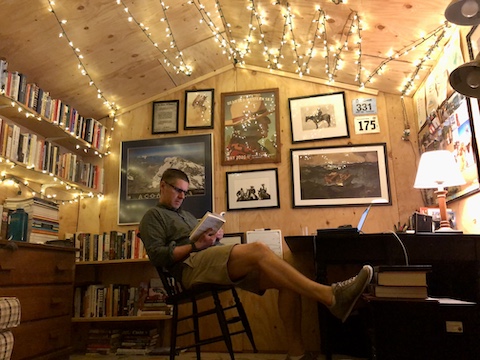 Roberson's wife, who works in international development, was transferred to Costa Rica for a year by her employer, and Roberson accompanied her. With spotty Internet service and effectively cut off from the world, Roberson surfed and began reading more. As an undergrad, he had bought "The Rise of Theodore Roosevelt" and never read it because "it was super thick." He jumped in — and was hooked. The adventurous president's pursuit of excellence and his conservation work made a deep impression.
The one-time unfocused Wake Forest student transformed from a sporadic reader into a voracious reader of diverse authors and ideas. He told himself, "If Theodore Roosevelt, while he's president of the United States, can read a book a day, I can read more."
Determined to do work that he cared about, Roberson decided to leverage his real estate skills for conservation. He took the job with Palmer Land Conservancy, dedicated to conserving natural open spaces and developing land responsibly.
It was a perfect fit at a perfect time. "He had an understanding of different types of land usage, especially agricultural land usages throughout the West," says Rebecca Jewett, president and CEO of Palmer. "A lot of what he did was relationship building." 
The Bessemer project was a critical achievement. Irrigated farms in Pueblo County depend on water from the Bessemer Ditch, which is drying up, with huge economic impacts, according to an analysis commissioned by Palmer. The nonprofit sought to use a market-based framework that would move water from less productive farmland to the most fertile farmland and mitigate water depletion. Land with less water could then be restored with native vegetation and wildlife. 
Roberson enlisted the support of farmers and the water utility. Both parties must trust in Palmer, or the project won't move forward, Jewett says. "The real balance of this project is bringing everyone together for a common goal. Ed did that very well."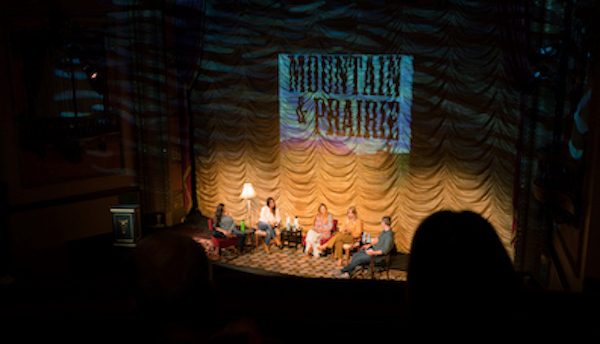 Roberson's strengths as a communicator also found expression elsewhere.
In 2016 he launched his Mountain & Prairie podcast. David Gessner, author of 12 books, many on environmental topics, is a frequent guest. 
"To me, he's trying to save physical land, but he's also trying to create a new generation of like-minded people who will do the same, who will respect the natural world, respect the written word and choose their own path," Gessner says. 
This year, Roberson left his staff position at Palmer to focus on his podcasts and speaking commitments. He began in September producing podcasts for Ranchlands, a family-owned, Colorado Springs-based livestock business that conserves and protects the legacy of ranches throughout the West. Roberson also spearheads a grassroots effort by Ranchlands that pushes conservation through ranching. 
"Ed has a real gift for being able to break problems down into something that people can understand and get behind," says Duke Phillips III, founder of Ranchlands.
"He has an innate ability to do all the things it takes to galvanize a community around an idea, such as Ranchlands' mission to save the world through conservation, using grazing as a tool."
Roberson says he sees his podcast as a way for people to see their commonalities. He started Mountain & Prairie, in his still distinctly Southern accent, after seeing divisions widen around 2016.
When it comes to the art of the interview, Ed Roberson has the magic touch. To every conversation, he brings just the right mix of warmth and wit, research and repartee. He's a gifted listener and has that rare talent for asking tough, searching questions while still making his guests feel thoroughly at home.
He was living in Boulder, Colorado, and often talked with his "militant environmentalist" neighbor and also with "this far right-wing kind of rancher."
What Roberson saw was that "if you look at a Venn diagram of their ideas about the West and conservation, there's so much more in common, by a long shot, than different. I remember just thinking, 'This is so weird because these people want the same thing, but on paper or in a group, they're enemies.'"
He launched his podcast on a shoestring.
"Thankfully, there are a lot of other people that came to find value from it. … I get emails from people all the time talking about how the podcast helped them to quit some job they didn't like and go out on their own." 
In some ways, Roberson sees his mission as putting things out in the world that would have helped that confused, 23-year-old version of himself to find his place a little sooner.
---
Robert Lerose has been a freelance writer for almost 30 years. His work has won an APEX Grand Award and seven Awards for Publication Excellence. In 2004, he won the Great American Think-Off, a philosophy competition open to all.