Alice Green Brown ('03) took something that most of us probably don't give a second thought — flip-flops — and turned the humble footwear into a social enterprise to fight hunger.
Brown left her job as an attorney with an Atlanta law firm to found GoodSteps in 2016. No matter how many pairs of flip-flops you have, you can always use another pair, she reasons, and you can do something good at the same time: 20% of every purchase is donated at the customer's direction to the Atlanta Community Food Bank or MANA Nutrition, which provides ready-to-use therapeutic food to severely malnourished children around the world.
Her mission of "shopping with a purpose" is front and center in her work and on her website, which provides a running tally of what she and her customers have accomplished: funding for more than 116,000 meals to the food bank and nutrition packets to treat more than 200 children in Tanzania, Lithuania and other countries.
"There are so many causes that people could and should be passionate about. As a mom, I couldn't imagine not being able to feed my children," said Brown in a Zoom interview from her home. She has three children with her husband, McKnight Brown. "It just started from there. Maybe someday, we'll branch into additional areas of need. But I felt that the starting point for a lot of other things was fighting hunger."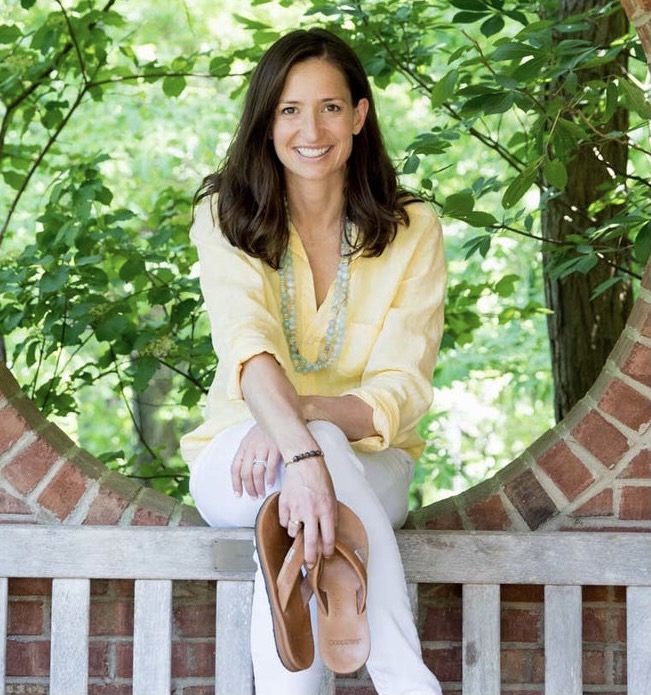 Brown, 42, grew up in Huntsville, Alabama, the youngest of three girls. One sister went to Davidson College, but Brown followed her other sister, Catherine Green White ('00, MSA '01), to Wake Forest.
Brown majored in economics and studied at Casa Artom in Venice with economics professors Claire Hammond (P '08) and Dan Hammond ('72, P '08), joined the Wake Forest Dance Company and Kappa Kappa Gamma sorority and volunteered with Project Pumpkin.
After graduating, Brown worked as a paralegal at a law firm in Washington, D.C., and then graduated from law school at Emory University. She practiced banking law for six years before starting her family and deciding the time was right for a life change. She wanted to create "a company whose sole reason for existing is to give back. I've always loved the concept of companies that have a give component."
A trip with her husband to Tanzania to climb Mount Kilimanjaro also inspired her. "I couldn't help but notice the need all around" in Tanzania, she told the "Logistics with Purpose" podcast in 2021. "It was a large juxtaposition from my day-to-day life of helping big corporations and then seeing the day-to-day lives of people who are struggling to have their most basic needs met. The two of those together engendered in me an interest in how we can all do what we're doing, but do it in a way that's better for everybody (and) actually helping people."
There were already enough good nonprofits fighting hunger, she said, so she decided to start a for-profit company that would support those efforts. With no business background, let alone experience manufacturing and selling flip-flops, she learned along the way. The hardest part was finding a shoe manufacturer — she eventually found one in Brazil — which took more than two years.
Wake Forest didn't have an entrepreneurship program when she was in school, which undoubtedly would have been helpful, she said. She's shared her entrepreneurial journey on the Wake Forest Entrepreneurship Advisory Council and now serves on the College Board of Visitors.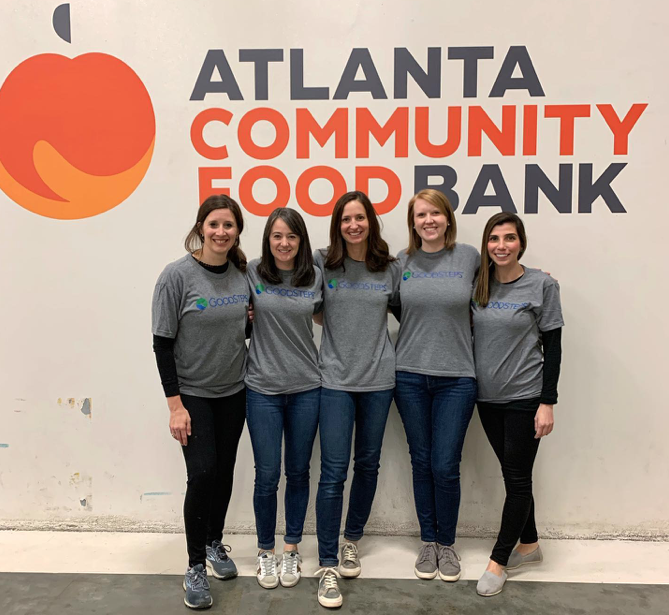 Brown has partnered from the beginning with the Atlanta Community Food Bank and MANA Nutrition, which has its manufacturing facility in Fitzgerald, Georgia. When customers make a purchase, they can see exactly what their purchase is providing. As she notes on her website, buying a pair of GoodSteps original flip-flops provides 48 meals to the food bank. Or, that purchase provides, through MANA Nutrition, 13 days of three daily ready-to-use therapeutic food packets — made of fortified peanut paste and formulated to provide basic nutrition needs — for four to six weeks, enough to save the life of a starving child, according to MANA.
"What's different about the way we're doing it is that we give customers the power of choice," Brown said. "We worked hard to create a high-quality shoe and give people the power to do what they were already doing — buying flip-flops — but do so on purpose. It's about making decisions in your everyday life, whether it's where to shop or what to do with your time, that you can feel good about, that it's not just for you."
Ben Burgess, corporate relations manager for the Atlanta Community Food Bank, said the food bank is grateful for the partnership with Brown and GoodSteps. "For every dollar donated, we can provide four meals to the community. What Alice has done in the last seven years … is helping us source our mission and feed the over 600,000 people that are food insecure in metro Atlanta and northwest Georgia. We love when people want to give back and partner with us, not only to fund our mission but also to raise awareness."
"Pro Humanitate has always been in my heart, as it is with hopefully everybody who leaves Wake Forest."
Brown often calls on her children — Madison, 9; Ward, 7; and Nealy, 6 — to model flip-flops for photographs on her website. She hopes they're learning that they're doing something more than just helping mom sell shoes.
"We've been quite blessed in life, so we have a responsibility to pay that forward," she said. "That's not going to look the same for everybody, and it doesn't mean it has to be your main job. To me, it just means continuously trying to find ways in your own life to make the lives of others better. And, actually, it ends up making your life better, too."
GoodSteps offers a 15% discount to Wake Forest alumni; enter code "GODEACS."