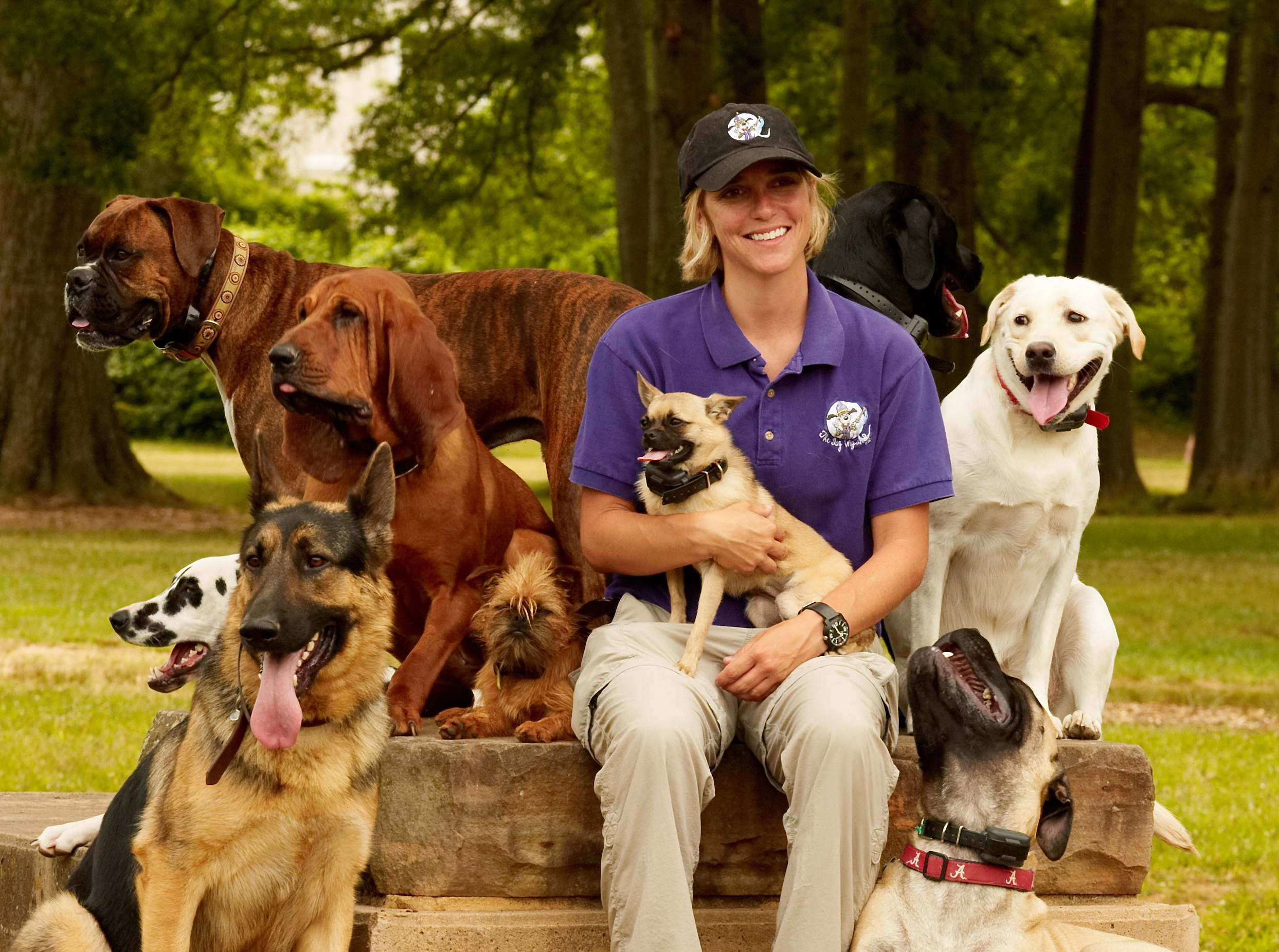 It's not that unusual for a communication major to use what she learned in class to communicate with clients as she builds a thriving business. But what if her clients are dogs?
Gretchen Hollifield ('96) uses her communication major every day to work with two- and four-legged clients as the founder of The Dog Wizard, a fast-growing dog-training school with locations around the country, and The Dog Wizard Academy, which trains franchisees.
"I use my communication major and psychology minor all the time," said Hollifield, who founded The Dog Wizard in Charlotte in 2005 and the academy in 2010. "Using my communications skills has been essential to growing the business. It never would have happened without the skills that I learned in the communication and psychology departments."
It's not that communication professors Mary Dalton ('83) or Al Louden (known for taking his dogs Montana and Wyoming to class with him) taught her dog-speak, or that she learned how dogs think in her psychology courses. It's that professors in both departments taught her how to communicate and interact with people, valuable traits that have allowed her to use her degree in a non-traditional way and parlay her passion for dogs into a fulfilling career.
A native of Charlotte, Hollifield, 39, grew up surrounded by a menagerie of animals: dogs, cats, chickens, ducks and even a pet squirrel. She came to Wake Forest on a basketball scholarship and played point guard for then-coach Karen Freeman. Players had to live on campus, so Hollifield left her beloved Lab, Hogan, back home. (She did manage to sneak him into her dorm a few times.) By the time she was a junior, she convinced Freeman to let her live off campus so that she could get a dog of her own, a Weimaraner named Henry.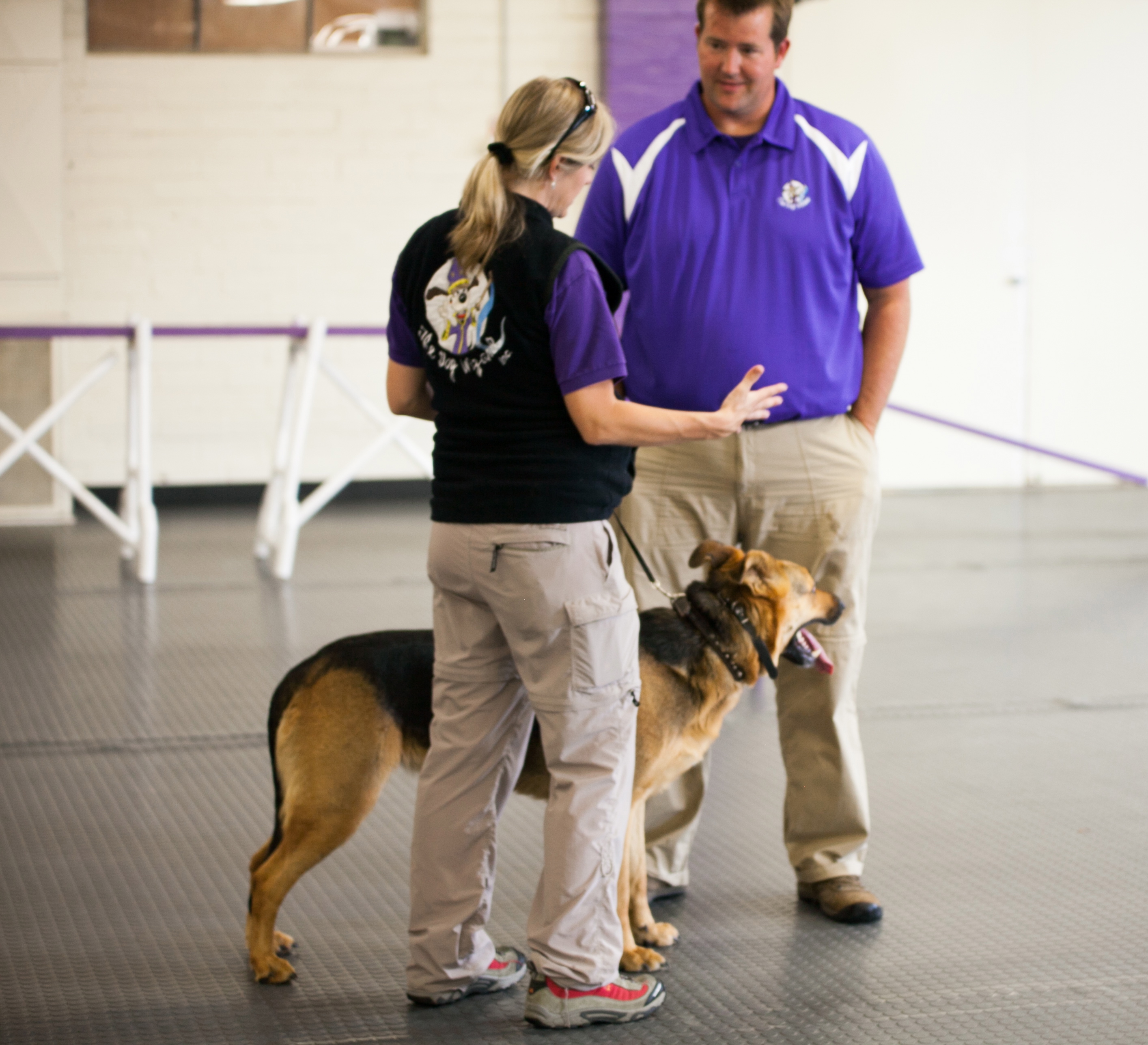 After graduating, she considered going into coaching or sports broadcasting, but she ended up working several dead-end jobs. She couldn't stand being cooped up inside all day and even worse, having to leave her dogs at home. After she hired a trainer for Henry and the newest member of her family, Susie — a Dogue de Bordeaux, a French-mastiff breed (think Hooch from "Turner and Hooch") — she had an "aha" moment: "you can do this as a job everyday"!
She attended the National K-9 Learning Center in Ohio and worked for several other trainers before opening the original Dog Wizard in Charlotte. Even with no business training, she formulated a long-range plan to offer future dog trainers a quicker road to success than the five or six years it had taken her to solidify her business. "I noticed a drastic need in the market for a school that not only teaches someone how to train dogs, but also teach the business side of it too, so they could become successful business owners and not just 'a dog trainer'."
Since then, The Dog Wizard has expanded to 12 cities, with franchises from Greensboro, N.C., to Los Angeles, with two more locations scheduled to open this year. The Dog Wizard offers an impressive lineup of classes, including a 14-day obedience "summer camp," puppy preschool, separation-anxiety classes, agility classes, training for therapy dogs, rehab for aggressive dogs, and baby prep courses for dogs whose parents are expecting a human baby.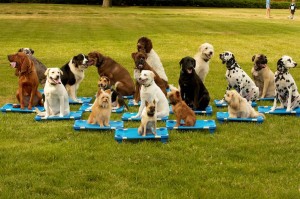 Hollifield has built her business around a simple philosophy: to use training to help dogs and people live better lives. She uses the word "freedom" a lot when describing what separates The Dog Wizard from competitors. It's not so much obedience training in the traditional sense, as giving dogs freedom to be full members of their human family; they'll be happier and so will their owners.
"A lot of people think that obedience training is teaching a dog to 'come,' 'sit,' 'down,' 'stay,'" she said. "It's really about giving your dog more freedom, so you can take your dog to the park and he can run and play, but when you say 'come,' he comes. Or training a dog so that he can have the freedom to go to work with you everyday."
Much of her time now is spent passing on that philosophy through The Dog Wizard Academy. Every person who wants to open a Dog Wizard franchise or even work at one must complete the intensive four-month, six-days a week training program. They get extensive hands-on experience working with 40 to 60 different types of dogs with every possible challenge, as well as the business skills needed to run a successful Dog Wizard franchise. It doesn't come cheaply — tuition is $10,000 — if you're accepted into the program.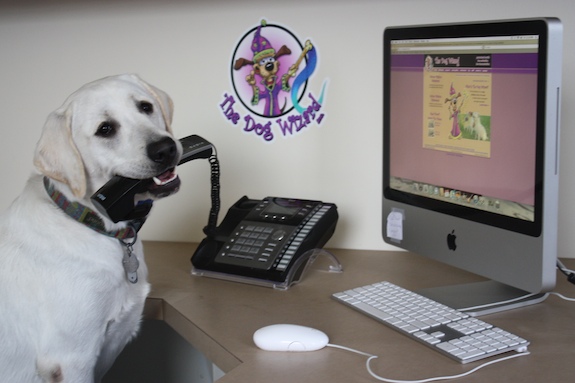 The dog-training business is booming now that more of us are treating our dogs like members of the family, said Hollifield, whose own family includes husband Matt; young children Elijah and Willow; and three dogs (a Great Dane, a Boxer and a Brussels Griffon).
"We've humanized dogs, so that can create some behavior problems," she said. "You can love them and spoil them and let them sit on the sofa with you, but they have to know that they're a dog. Treating them like a human is probably not the best idea, because that can confuse them and where they fall in the family, so we help owners figure out the balance."
Even in the down economy of the last few years, the company's sales have increased every year, said Hollifield, who serves on the board of the Dublin Dog Foundation, a Charlotte-based nonprofit that raises money to provide service dogs to people in need. "As long as Americans keep having the work schedules that they have, and suburbs continue to be built with no place for dogs to run and explore, there's going to be a need for dog trainers."