GATHER-ROUND, SERVE IT UP!
Menu & Recipes Courtesy Elizabeth Norfleet Sugg ('85)
MENU
Tangy Fat-Free Black Bean Dip with Red and Orange Pepper Slices and Tortilla Chip Dippers
Sweet Potato Jalapeño Corn Chowder in Wake Mugs
Curried Pecans
Make-ahead Pork Tenderloin Sandwiches with Confetti Corn Relish
Cold Deviled Shrimp
Avocado Grape Tomato Cucumber Diced Salad Tossed Lightly with Balsamic Vinaigrette
Coconut Lemon Cake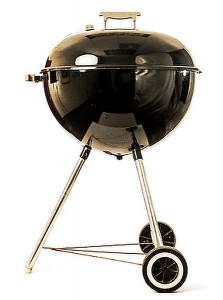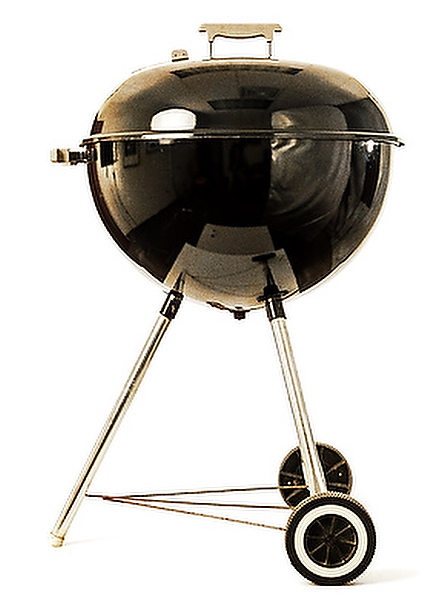 RECIPES
Sweet Potato Jalapeño Corn Chowder
2 large sweet potatoes (2 cups)
½ cup finely diced onion
2 tablespoons unsalted butter
1 quart vegetable or chicken stock
2 cups whole kernel corn (fresh or frozen)
2 teaspoons minced jalapeño
½ cup heavy cream
1 teaspoon salt
½ cup chopped scallions

Peel sweet potatoes and cut into large chunks. Boil until soft. When cool, place in blender and pulse briefly to purée.

Meanwhile, sauté onion in butter until soft. Add puréed sweet potato and stock.

Bring to boil, reducing liquid slightly.

Add corn, jalapeños, heavy cream and salt. Simmer soup for 5 minutes. Garnish with scallions and serve. Serves 4-6.

Pork Tenderloin Sandwiches with Confetti Corn Relish
1.5-2 pounds pork tenderloin
3 tablespoons Dijon mustard
1 tablespoon red wine vinegar
1 tablespoon soy sauce
1 tablespoon olive oil
1-2 cloves garlic
1 teaspoon fresh rosemary, minced
Ground pepper to taste
6-8 soft rolls

Place tenderloin in a resealable bag. Combine mustard, vinegar, soy sauce, olive oil, garlic, rosemary and pepper in a bowl and then pour over pork. Refrigerate for at least two hours before grilling.

Heat gas grill to medium and grill pork, turning every five minutes until meat cooks evenly and reaches 145º. Let rest 10 minutes before carving. If grilling the day before (recommended for ease), wait to slice it for when you assemble rolls.

Slice pork into ¼-inch slices, putting 2-3 pieces on each roll. Wrap tightly for transporting to game. When ready to eat, spoon on the Confetti Corn Relish and serve. Serves 4-6.
Confetti Corn Relish
1 cup white corn
2 teaspoons canola oil
½ cup chopped red pepper
¼ cup chopped red onion
1 cup fresh baby spinach, chopped
2 tablespoons Dijon mustard
½ teaspoon salt
3 tablespoons chopped parsley

Cook corn; strain off water and place in a bowl.

Heat oil in a medium skillet and cook pepper and onion for about 3-4 minutes, and then pour into corn.

Return skillet to heat, and add spinach, wilting slightly, then add to corn.

Stir in remaining ingredients and season to taste. Refrigerate until ready to serve.
Elizabeth Norfleet Sugg ('85) is a chef and co-author, with Bob Timberlake, of "The Seasonal Palette."
---

SLENDER SEVEN
Menu & Recipe Courtesy Nikki Azzara ('14)
MENU
Turkey and Bean Chili
Cornbread Muffins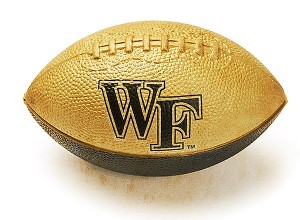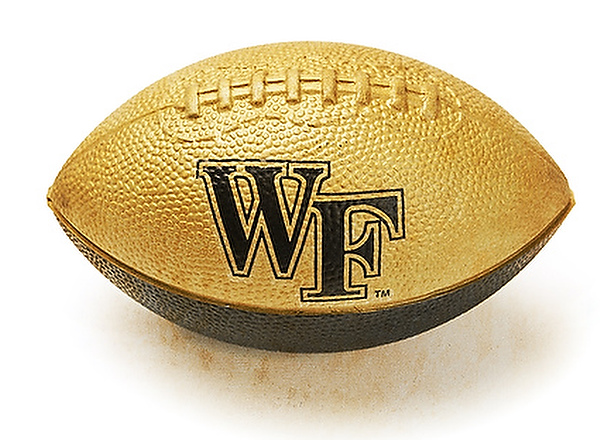 Fruit Salad
Brownie Bites
RECIPE
Turkey and Bean Chili
1½ pounds ground turkey
1 yellow onion, diced
4 cans kidney beans
2 cans diced tomatoes
1 jar chili sauce (such as Heinz)
¼ cup Worcestershire sauce
½ cup chili powder
Salt and pepper to taste

Heat a large pot* to medium-high heat and coat the bottom with cooking spray.

Sauté the onions until lightly browned, around 5 minutes. Add the ground turkey and stir occasionally, cooking until the turkey meat is no longer pink.

Add the beans, tomatoes, chili sauce, Worcestershire sauce, chili powder, salt and pepper and stir. Cook for 10 minutes on medium heat until meat is completely cooked.

Serve chili with reduced-fat cheddar cheese, diced onions and healthy cornbread muffins.
*Note: If you are using a slow cooker, sauté the ground turkey and onions in a skillet, then add all of the ingredients to the slow cooker. Cook on low heat for one hour, then keep covered on warm. Turn back to low heat just before serving.
Nikki Azzara ('14) is founder and CEO of Slender Seven, a website providing healthy and delicious recipes that use seven ingredients or less. Her Slender Seven app is now available.

---
BREAKFAST IS ALWAYS OKAY!
Menu & Recipe Courtesy Anna K. Butler ('11)
MENU
Fried Chicken Nugget and Sweet Potato Waffle Bite with Chipotle Honey
Mini Cheddar Biscuit with Pulled Pork and Mustard Seed-Dill Pickles
Berries with Lemon Zest-Candied Pecans and Balsamic Syrup
Brown-Sugar Candied Bacon
Boursin & White Pepper Deviled Eggs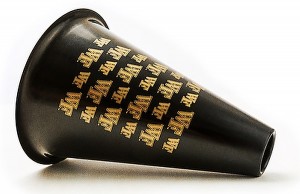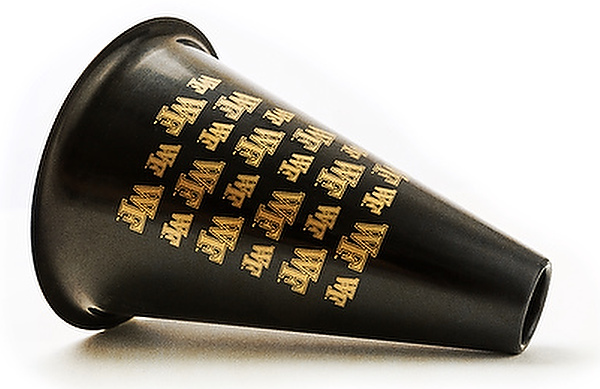 Bloody Marys + Mimosas
RECIPE
Cheddar Biscuits
2 cups all-purpose flour
1½ teaspoons sugar
1 tablespoon baking powder
½ teaspoon salt
¾ cup buttermilk
8 tablespoons unsalted butter
1 cup sharp cheddar cheese, grated
All-purpose flour for rolling out dough

Preheat oven to 375º F. In a large mixing bowl, combine the flour, sugar, baking powder and salt with a fork. Cut butter into small pieces (think pebble-sized; you can also use a cheese grater if that's easier!) and add into flour mixture. Using your hands, work the butter into the flour mixture until the texture resembles cornmeal.

Add the buttermilk and cheese and stir with a wooden spoon until all the ingredients are incorporated; do not over-stir. The dough will be slightly sticky. Set aside, allowing to rest for 5 minutes.

To prevent sticking while rolling out the dough, sprinkle flour over a flat surface and rub additional flour onto the rolling pin. Roll out dough into a ½-inch thick square (about 12 inches x 12 inches); add a sprinkle of flour if the dough begins sticking to the rolling pin.

With a chef's knife, slice the dough into three even rows horizontally and vertically, forming squares. Halve the squares into triangles. Place the dough triangles at least 2 inches apart on a large greased baking sheet. Keep in mind that the biscuits will expand.

Bake 10-12 minutes at 375º F until the tops of the biscuits become golden brown. Allow biscuits to cool before enjoying. Experiment by adding your favorite pulled pork for a breakfast sandwich or a delicious spread (I'm partial to a honey dijon-butter!). Yield: 14-16 mini triangle-shaped biscuits.
Anna K. Butler ('11) writes, edits and tests recipes for Alta Editions, an online cookbook publisher in New York City. In June 2013, she graduated with a certificate in Classic Culinary Arts with honors from the International Culinary Center (formerly the French Culinary Institute). She owns a catering company and has worked in professional kitchens across the city.
---

ELEVATED TAILGATE CLASSICS
Menu & Recipes Courtesy Ashton Keefe ('09)
MENU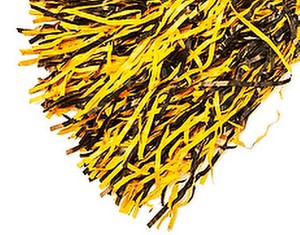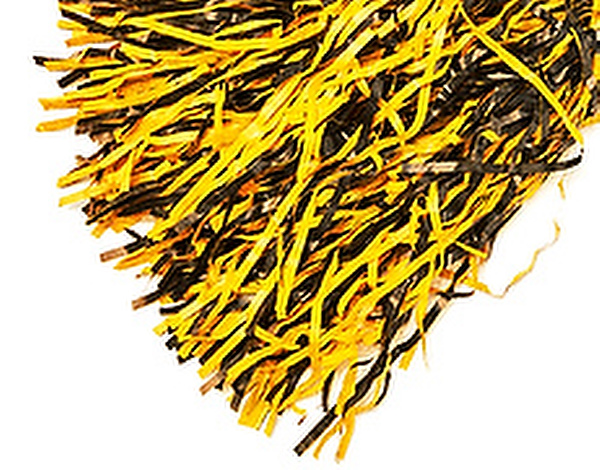 Bacon-Wrapped Dates with Fried Rosemary
Wake Forest Deviled Eggs
Buffalo Wings
RECIPES
Bacon-Wrapped Dates with Fried Rosemary
1 cup vegetable oil
1 bunch rosemary
24 dates, whole and pitted
1 cup blue cheese
12 slices of bacon

Preheat oven to 350º F. Arrange a cooling rack over a sheet tray to catch excess bacon drippings.

In a high-sided saucepan heat vegetable oil over medium heat. In batches fry sprigs of rosemary, about 30 seconds a sprig. Remove from hot oil and place on paper towel to drain excess oil.

Make a slit in each date and stuff each with about ½ teaspoon of blue cheese and 2-3 sprigs of rosemary. Using ½ slice of bacon, tuck bacon inside the slit and wrap around the date. Repeat for all dates. Place on baking sheet and cook until crispy and bacon is cooked through. Serve warm. Makes 24 bites.

Wake Forest Deviled Eggs
1 dozen eggs
1 cup mayonnaise
1 tablespoon Dijon mustard
1 tablespoon hot sauce
2 teaspoons sea salt
1 tablespoon black sesame seeds

In a large pot lay eggs along the bottom; do not stack — they should be in a single layer. Cover eggs with cold water so that the water is 1 inch above eggs. Bring to a simmer. When the water begins to simmer set a timer for 4 minutes. Remove eggs from hot water and place in an ice bath to cool slightly. While warm remove peels of the eggs and cut in half.

Place yolks in one bowl. Add mayonnaise, Dijon, hot sauce and sea salt; mix until the eggs are smooth and homogeneous. Scoop into a pastry bag and pipe into eggs. Top with sesame seeds. Makes 24 eggs.

Buffalo Wings
1 quart vegetable oil
1 cup flour
1 teaspoon sea salt
1 pound chicken wings
1 cup buffalo sauce

Heat oil to 365º F in a high-sided pot. In a small bowl combine flour and salt. Toss wings in flour. When oil is at temperature, add wings, a few at a time, working in batches until they are brown and cooked through, an internal temperature of 165º F. Remove from oil and toss in buffalo sauce. Serve warm. Makes 1 dozen wings.
Ashton Keefe ('09) is founder and owner of Ashton Keefe LLC Culinary Lifestyle Services in New York City, specializing in boutique catering, food styling and culinary instruction.
---

SOUTHERN TAILGATE
Menu & Recipe Courtesy Michael Hastings ('82)
MENU
Jalapeño Pimento Cheese and Celery
Pulled Pork and Slaw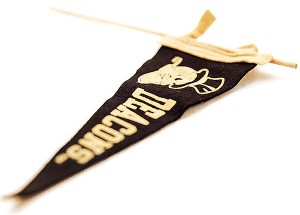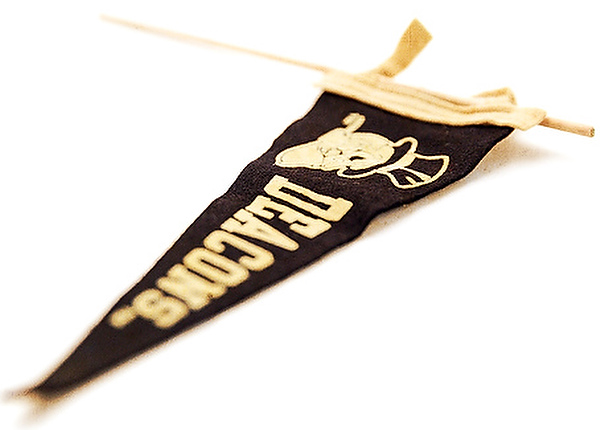 Refrigerator Pickles
Potato Salad
Homemade Brownies
RECIPE
Jalapeño Pimento Cheese
1 pound sharp cheddar cheese
4 to 6 ounces jarred pimentos, drained and chopped, juice reserved
½ cup good-quality mayonnaise
Freshly ground black pepper to taste
Splash of Worcestershire sauce (optional)
1 to 2 pickled or fresh jalapeños (seeded if desired), minced
¼ cup minced green onions (optional)

Grate half the cheddar on the medium holes of a box grater. Grate the remaining cheese on the next-smallest holes, for a slightly finer shred.

Combine all ingredients in a large bowl and mix thoroughly. If mixture seems a bit thick, add a tablespoon at a time of the reserved pimento juice, or a bit more mayo.

For best results, cover and chill overnight to allow flavors to blend. Serve with celery sticks, bread or crackers.
Michael Hastings ('82) is food editor at the Winston-Salem Journal. Since first coming to North Carolina in 1978, he has adopted dozens of Southern foods into his repertoire. One of his all-time favorites has to be pimento cheese. The alchemy of pimentos and cheddar cheese creates something altogether different from its two parts, he says. "I've tried to 'improve' this with freshly roasted red peppers. It didn't work. Jarred pimentos are needed for that signature flavor."
---

BIG DADDY'S TAILGATE
Menu & Recipe Courtesy Frank Scibelli ('86, MBA '88)
MENU
Mexico City Market Salsa & Guacamole, served with tortilla chips
Grilled Burgers & Marinated Chicken Breasts with appropriate condiments
Cheese, lettuce, tomato, bacon, onion, mustard, mayo, pickle
Giant Chopped Salad with Chipotle Ranch Dressing
Cheeseburger Macaroni & Cheese
RECIPES
Cheeseburger Macaroni & Cheese
8 ounces Cheese Béchamel
3 ounces grated Gruyère cheese
3 ounces grated white cheddar cheese
2 ounces sour cream
12 ounces elbow pasta, cooked
6 ounces ground beef, cooked well
2 ounces Applewood smoked bacon, cooked and chopped
4 ounces Panko breadcrumbs
Salt and pepper to taste

In a sauté pan, heat the béchamel.

Add the pasta, Gruyère and cheddar cheeses, cooked ground beef and chopped bacon.

Finish with sour cream.

Stir until cheese is melted.

Season with salt and pepper.

Place mixture in heatproof dish and top with breadcrumbs.

Place in a broiler and toast until cheese is melted and golden brown. Serves 4.
2 tablespoons unsalted butter
2 tablespoons White Lily flour
Pinch of cayenne pepper
Pinch of paprika
Pinch of nutmeg
Pinch of ground black pepper
Pinch of kosher salt
1¼ cup whole milk, hot
¼ cup grated white cheddar cheese
¼ cup grated American cheese
¼ cup grated Gruyère cheese

Melt butter in a heavy bottom saucepan over low flame.

Stir in flour and cook, stirring constantly until paste cooks and bubbles a bit. Don't let it brown, about two minutes.

Add hot milk, continuing to stir until sauce thickens.

Bring to a boil and add seasonings.

Lower heat and cook, stirring for an additional two minutes.

Stir in cheese and remove from heat. Makes 8 ounces.
Frank Scibelli ('86, MBA '88) opened his first restaurant in 1992 and has 11 restaurants, most of them in North Carolina.
---