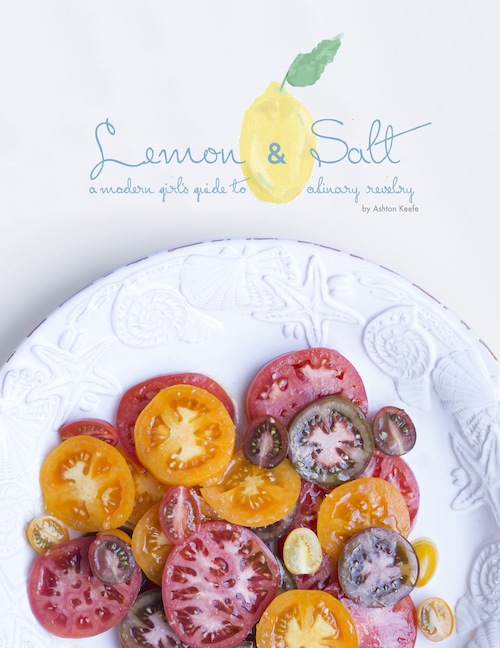 Congratulations on your new cookbook, Lemon & Salt: A Modern Girl's Guide to Culinary Revelry. Tell us about it.

The book is designed for the female millennial foodie. Here's the catch, most of these women calling themselves "foodies" … aren't cooking. Why? Limited time/space/money/experience. I'm here to solve that problem.
This book is approachable, chic and beautiful: the aesthetics of a coffee table book with the forgiveness of rosé stain in the kitchen. The title gives away a chef secret. Acid (or lemon) and salt are the only things you need to elevate pantry staples. Period.
What is your approach/philosophy to cooking?
Load your pantry. Add fresh seasonal ingredients. Eat whole. Enjoy everything, in moderation. You can cook, I promise.
Talk about your interest in the "young foodie" audience.
The young foodie audience is the next generation of food. Without getting too philosophical this generation will work towards big missions (curing world hunger) and small missions (making everyday food accessible and returning to the family table) because of one thing: everyone seems to love and embrace the food movement. What I hope to do is get everyone cooking. Why? Because it's fun, it's what people remember. It's the everyday food experiences we share together that make memories.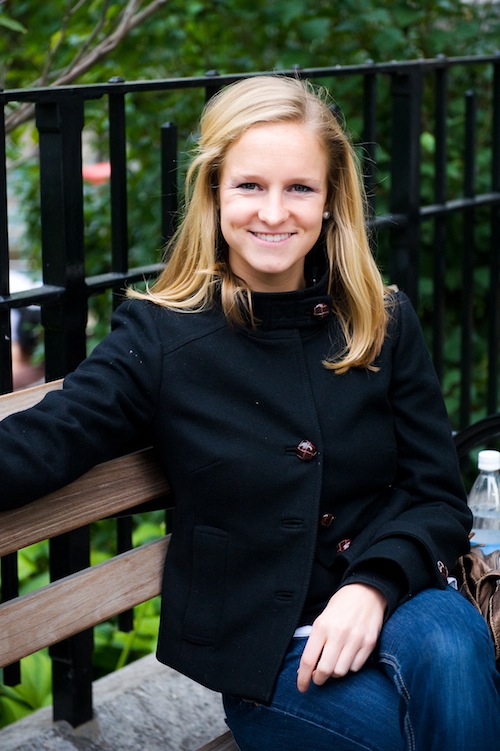 When it comes to "apartment" or dorm cooking, what are the essential tools and ingredients everyone needs to have?
Essential Tools: Microwave, toaster oven, refrigerator, freezer, mug, bowl, spoon, small cutting board, ceramic knife.
Essential Ingredients: Shelf-stable products such as nut butters, cereals, oats, olive oil, balsamic vinegar, hot sauce, fine sea salt, low sodium chicken stock, marinara sauce, mustard, dried fruits, nuts. Refrigerator items such as prewashed salads, seasonal fruits, yogurt, hummus, almond milk (longer shelf life), a favorite soft and hard cheese. Freezer items such as frozen vegetables (more affordable), bread (freeze for a longer shelf life), sweets (dark chocolate).
Tip: Spices can be expensive and often roadblocks for tackling a recipe. Use what I call "pizza parlor" or "Starbucks" spices (i.e. oregano, red pepper flakes or cinnamon) that are available at either location. Take a little snack baggie and give yourself a tablespoon or two when you visit. It's a great way to make the most of that morning latte or late night slice of pizza without having to spend $5 on a spice jar. Same thing works for "soy sauce;" save those packets (or grab an extra) when picking up or with delivery takeout.
If you were stranded on a deserted island, what two or three food items would you most wish for?
Assuming I could get sea salt through "evaporation" the first item would be lemons so I could cook whatever was on the island, following my Lemon & Salt philosophy.
The second and third items would be wine and ice cream, because let's be honest, what else am I going to do on a "dessert" island?