With many of us heading to the beach or the mountains, or perhaps just settling down under a shade tree in our back yard, we asked some alumni writers to share some good summer reads to take along.
Shane Harris ('98), author and journalist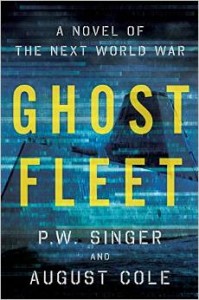 I'm reading a new book by P. W. Singer and August Cole called "Ghost Fleet: A Novel of the Next World War" (2015). It imagines a future war fought by the United States and China using drones and cyberspace. It's a timely thriller that incorporates a lot of what we're seeing in the headlines today. Crisply written and imaginative. Full disclosure: Singer and his editor are friends of mine, but don't hold that against them.
Shane Harris is a senior correspondent at The Daily Beast, where he covers national security, intelligence and cyber security. He is the author of "@War: The Rise of the Military-Internet Complex" and "The Watchers: The Rise of America's Surveillance State."
Linda Carter Brinson ('69), book-review editor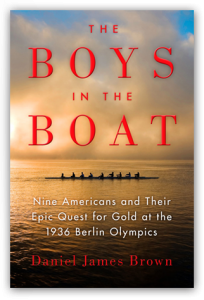 In "The Boys in the Boat," (2013) Daniel James Brown tells the true story of the nine boys on the University of Washington's rowing team who, against great odds, went for the gold at the 1936 Olympics in Hitler's Germany. It's a classic underdog sports saga: This was the Great Depression, and these boys worked at logging, construction and as janitors to pay for their education, room and board. Once in Germany, they faced the power of the Nazi machine. Brown gently educates readers about the sport of rowing and its immense popularity early in the 20th century. He expertly weaves in the stories of the boys, their coaches and mentors. And he puts it all in the context of what was happening in both the United States and Germany — with omens of the horrors to come. This book will have you on the edge of your seat — and also will remind you that there really is much to be proud of in the American spirit.
Linda Brinson is a retired book-page editor and editorial page editor at the Winston-Salem Journal. She continues to write book reviews for the Greensboro News & Record and on her blog, Briar Patch Books. She also teaches journalism at the University of North Carolina at Chapel Hill.
Ed Southern ('94), Executive Director, North Carolina Writers' Network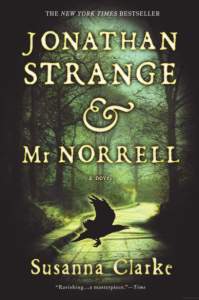 I don't like fantasy novels; I don't like Regency fiction. But I love Susanna Clarke's "Jonathan Strange & Mr. Norrell" (2015), which mixes both genres to produce something much more than the sum of its parts. Its intelligence is deployed with a light touch; its moral heft is leavened with good humor; its careful, intricate plotting is hidden behind wild creativity. Its footnotes (yes, footnotes – trust me on this) tell stories more robust and imaginative than you'll find in most other novels. The miniseries premieres on BBC America on June 13. It may be great, or it may be dreadful; either way, do yourself a favor and read the book first.
Ed Southern is an author and has been executive director of the North Carolina Writers' Network since 2008.
Joy Goodwin ('95), author and filmmaker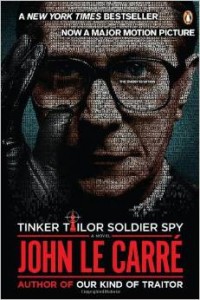 John Le Carré's Cold War spy novels are keenly atmospheric: lots of misty heaths and lamplit windows. They also have rip-roaring good plots. But it's Le Carré's unforgettable people that draw me back time and again. He has an astonishing ear for voices, and the spy's instinct for reading a character's face. Like his countrymen Shakespeare and Dickens, he can draw the high and the low, the hero and the villain, with equal finesse. Le Carré's most beloved character, George Smiley, is the anti-James Bond: a balding, bespectacled middle-aged man whose wife leaves him. It's best if you first meet Smiley in "Tinker, Tailor, Soldier, Spy," which is guaranteed to grab you by the collar and not let go. As you reach the last page, you may find yourself protesting that Le Carré is not merely a great spy novelist, but one of the great 20th-century novelists, full stop.
Joy Goodwin is the author of "The Second Mark" and an independent filmmaker. She is currently working on a television adaptation of true stories from the Underground Railroad. She wrote about archeologist Sonny Trimble ('74) in the spring 2015 Wake Forest Magazine.
Jan Hensley ('64), book collector, writer and photographer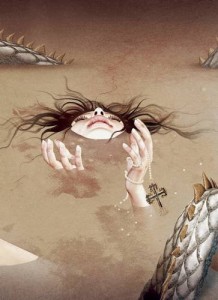 Fred Chappell is one of North Carolina's most beloved and widely read authors. As a youngster he was influenced by H.P. Lovecraft and had two early fantasy stories published in Weird Tales. Because of his young age, the publisher used a house name, so those two stories are lost for all time. Some of his fantasy and gothic tales have been published in obscure books, chapbooks and magazines not readily available. To our great delight, almost all of his fantasy stories have been assembled in a new book, "Masters of the Weird Tale." The price is a little stiff for the traditional reader, but for those who love Fred Chappell's work, it is a small price to pay for a collection of his fine literature.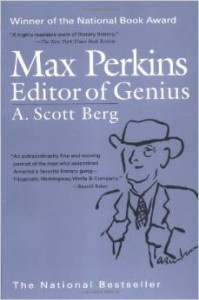 Sometimes, depending on the circumstances, the best book to read is one that gave you great pleasure in the past. What a joy it was to reread an old warhorse of a book, "Maxwell Perkins: Editor of Genius" (1978) by A. Scott Berg. Berg's details of Perkins, an old school editor, with his three most famous authors — Thomas Wolfe, F. Scott Fitzgerald and Ernest Hemingway — is a book you can't put down. There's another reason to read the book this year: a movie will be coming out based on Perkins, called "Genius."
Hensley is donating his extensive collection of some 10,000 books by contemporary North Carolina authors, along with 50,000 chapbooks, newspaper and magazine articles and photographs, to the Z. Smith Reynolds Library.