W

ake Forest Magazine had big fun a few years ago sharing the very, very short stories professors submitted when our editors gave them a creative challenge. "Star Wars" has had more sequels than moon rocks. Why shouldn't "Flash Fiction?"
---
Let the games begin — again! "Once the obscure little sister of the conventional 2,000-word story, flash fiction has shrugged off that obscurity to accept its new position: the intellectually challenging blurb," notes Writing-World.com. Legend has it that Ernest Hemingway penned the most famous flash fiction story, a six word masterpiece of the genre — "For sale: Baby shoes, never worn." This time our request — to members of the Writing Program in the English department and a special guest — was for a story of precisely 25 words. Writers needed to use at least one of these words:
•

CARILLON         
•

TRIBBLE          •

FRIENDLINESS
• LEAF BLOWER          • DEACS          •

FOREST
---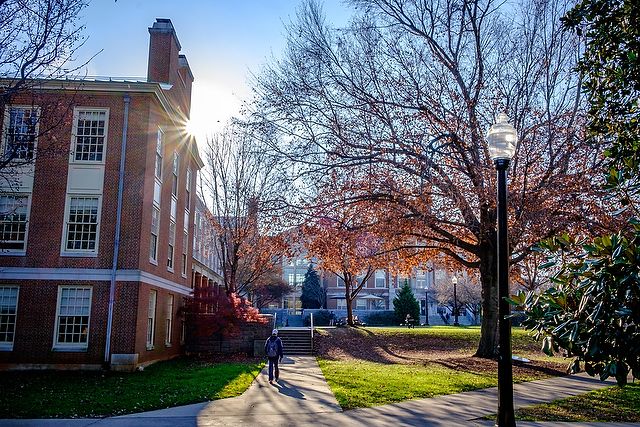 The thought of TRIBBLE made her tremble, its labyrinthine halls and stairwell a forbidden FOREST, until the CARILLON rang and called her back from silence.
— PHOEBE ZERWICK is an associate professor of the practice and teaches in the Writing Program.
---
Dodging a dogged LEAF BLOWER, prospective DEACS on an autumn campus tour troop past TRIBBLE towards the Chapel CARILLON's sound, looking for FRIENDLINESS, finding home.
— RYAN SHIREY is an associate teaching professor in the Writing Program and director of the University's Writing Center.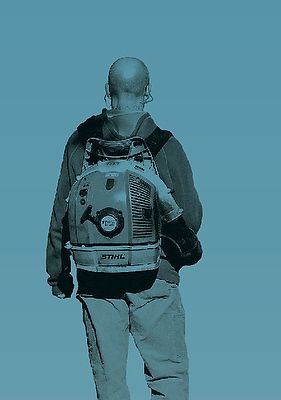 Lost in the FOREST, a LEAF BLOWER buzzing in his brain. "Meet me in TRIBBLE," she'd said. So many stairs. The CARILLON soundtracks his defeat.
The CARILLON once warned of FOREST fire, flood. Today, its FRIENDLINESS descends on DEACS, trips over TRIBBLE as flora dance in the LEAF BLOWER's breeze.
— Two from special guest AIMEE MEPHAM, who has taught creative writing workshops at Washington University in St. Louis, Salem College and Wake Forest. She is the assistant director of the University's Humanities Institute and has lectured on "microfiction."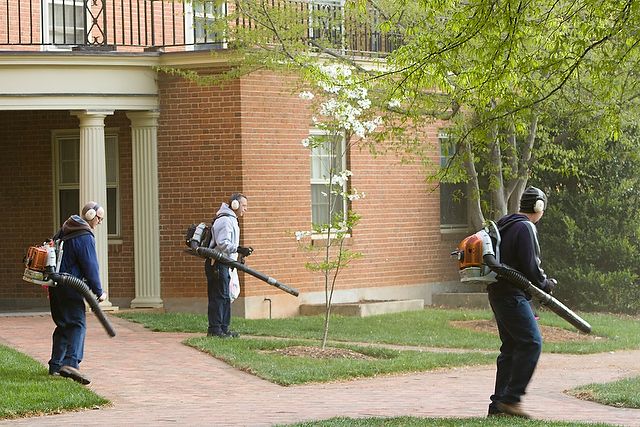 Two weeks since they'd spoken. Bitter memories drifting through the FOREST like cold fog. His phone rang. It was her. She was crying, "Guess what?"
— ERIC STOTTLEMYER is an assistant teaching professor in the Writing Program, and most of the time he'd rather be wearing hiking boots.
---
A Little Mermaid CARILLON recovers above a conversation snippy with capitalism's normal pinch already. Remaining friends when twenty is harder in some ways I think.
— ERIC EKSTRAND ('07) is an assistant teaching professor in the Writing Program.

The CARILLON thief had taken just one bell. In his cubicle at five each day for a while, he grinned while the devil's interval rang.
— JIMMY BUTTS is an assistant teaching professor of English and in his third year teaching writing at Wake Forest. His research involves rhetoric, strangeness, and digital media. As you can see … he also prefers the Oxford comma.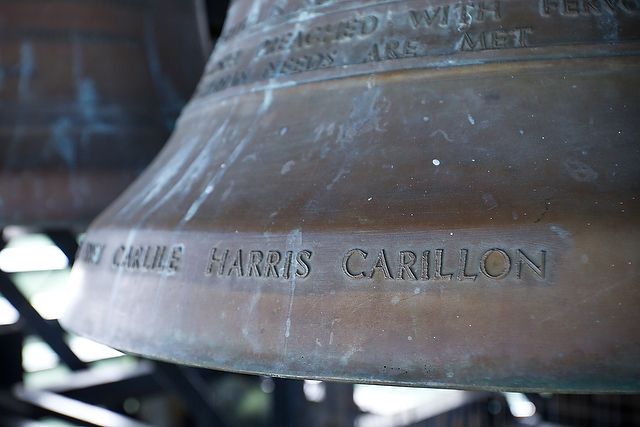 Do you remember that night I found you in the room in TRIBBLE that looks like Hogwarts? We woke up to the LEAF BLOWERS screaming.
— LAURA GIOVANELLI is an assistant teaching professor in the Writing Program.
---