USA Today's Thomas O'Toole ('78, P '07) is in Rio de Janeiro covering his 13th Olympics. O'Toole, who joined USA Today in 2000, is an assistant managing editor for sports. Follow him on Twitter @ByThomasOToole. Four alumni are competing in the 2016 Olympics: Al-Farouq Aminu ('12), basketball, Nigeria; Greg Billington ('11), triathlon, USA; and Lauren Crandall ('07) and Michelle Kasold ('09), field hockey, USA. TV coverage
I know you were the editor for gymnastics coverage at the 2012 London Games. What are you covering this year? Can you give us a preview of what to expect?
I'm here as one of our editors, and I'll be overseeing coverage of gymnastics and basketball mainly, and be involved in some of the security coverage. Women's gymnastics and both basketball teams will win a bunch of gold medals. Both golds in basketball are expected. The women's gymnastics team could win almost every gold: team, all-around and perhaps three of the four individual events. The men's team probably won't win more than one medal.
What's the "feel-good" human interest story that you'll be following?
No question it will be the Refugee Olympic Team. These are 10 athletes who fled their countries, mostly because of violence, and will compete under the Olympic flag. They won't win medals, but they will win hearts.
What five USA athletes should we be watching?
Usain Bolt (Track and Field). Michael Phelps (Swimming). Katie Ledecky (Swimming). Simone Biles (Gymnastics). Jordan Burroughs (Wrestling).
Who's your money on for the breakout star of the Games?
Some would be tempted to say Simone Biles because this is her first Olympics, and she should completely dominate, but she has won world championships and already is considered one of the best female gymnasts ever. A lot will depend on how NBC covers certain events. TV has a way of making a breakout star. One person to watch would be Ashleigh Johnson, the U.S. women's water polo team goalie and the first person of color to be on that team. They are favored for gold. She's a psychology major at Princeton.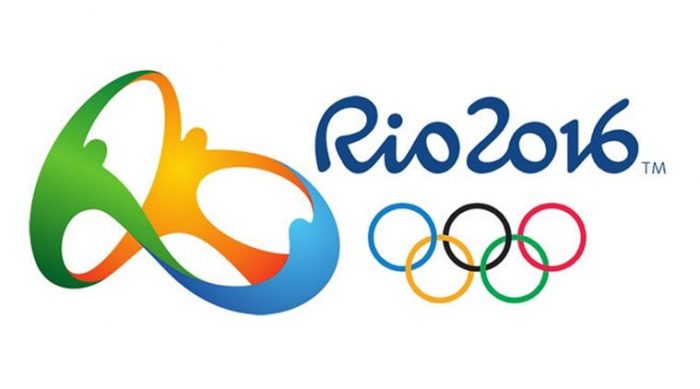 What are a couple of "must see" events or teams to follow?
Beach volleyball. It's being held at Copacabana Beach. It will be the rocking venue. Brazil is really good in men and women. The crowds will be really into it. Will be interesting to see if American Kerri Walsh Jennings can win her fourth gold. Also: women's all-around in gymnastics; the 100, 200 and 400 in men's track.
What's the one sport that nobody watches that we really should give a look?
I'd say beach volleyball but I think it does pretty well in the Olympics on TV. I'm kind of interested to see how rugby does. But one sport that has always fascinated me is team handball. It's basically guys setting up along a three-point line and taking charges against guys who fly through the air and try to throw the ball into a net. It's very physical and very entertaining, and pretty much only European teams will medal.
What's the event that you're most looking forward to covering and the one that you're most looking forward to just enjoying as a fan?
As a fan, one that I'm not going to be involved with much: track and field. It will be really interesting to see if Usain Bolt can double again. I'm not putting anything past him. As for a sport where I'm involved in the coverage, seeing if gymnast Simone Biles can really be as dominant as we expect her to be.
Going into the Olympics, what's the biggest story that you'll be watching? The Russian doping scandal, the Zika virus or Rio itself?
I think Rio and Russia, in terms of outside the competition. The storylines with both are pretty obvious, from the water concerns to infrastructure to the political and economic turmoil with Rio, and then the doping with Russia. There will be 271 Russians still competing. Will be interesting to see if any are caught during the games.
Any personal worries about security or Zika?
Not really. Haven't seen a mosquito yet; it's winter here, so it's not as hot. Security is always very tight at any Olympics. You know the media: We hype everything. My biggest concern is logistics, just getting around town.
You've only been in Rio for a day or two, but what's your impression of the venues that you've seen so far? Is Rio ready?
The venues are pretty spread out and what's missing is one central area, the Olympic Park kind of setting where fans gather. They are trying with the Barra area nearest me where swimming and gymnastics, among some other sports, are being held. But with four Olympic areas that are spread out, I'm not sure you get a real feel for the Games. As for being ready, the venues are, and the athletes are; we'll see if there are problems for fans getting into venues and moving around town. Remember, there were concerns about the World Cup and Brazil pulled that off.