From left, Preston Bowers ('18, MSA '19), Amanda Rosensky ('18) and, right, Davis Brock ('18) called themselves the "Super Frosh" when they played Quiz Bowl together as freshmen. They are shown here with Quiz Bowl coach Robert  M. Whaples during their undergraduate years.
---
If your idea of a relaxing evening is playing a trivia game and making new Deacon friends, these Wake Forest alumni have just the Zoom event for you: weekly Quiz Bowl matches.
Note of caution: Not everyone defines relaxation — or trivia — the same way.
This version involves players with impressive brain power. They're pulling obscure academic facts from memory to mouth in seconds. They're simultaneously assessing whether they're confident enough to answer the question early; do they really know where the tricky wording is headed? The topics — from Babylonian goddesses to pathogen polysaccharides to the poetry of Baudelaire — can leave casual Trivial Pursuit players in a stupor, at least until they get the hang of the format.
But these alumni who participated in Quiz Bowl as students describe the virtual competitions as a chance to chill, to learn and to connect or reconnect in a time of COVID-19. They began this spring playing informally, thanks to a professor of economics with national championship credentials and a passion for the game.
"For people outside of Quiz Bowl, they don't quite understand the attraction," says Amanda Rosensky ('18), who took part in Quiz Bowl all four years at Wake Forest. She rarely missed a practice.
"You weren't having to think about an assignment or the things you need to do on your to-do list," Rosensky says. "For me it was always a stress relief. It's a camaraderie thing at the end of the day but doing something mentally stimulating at the same time."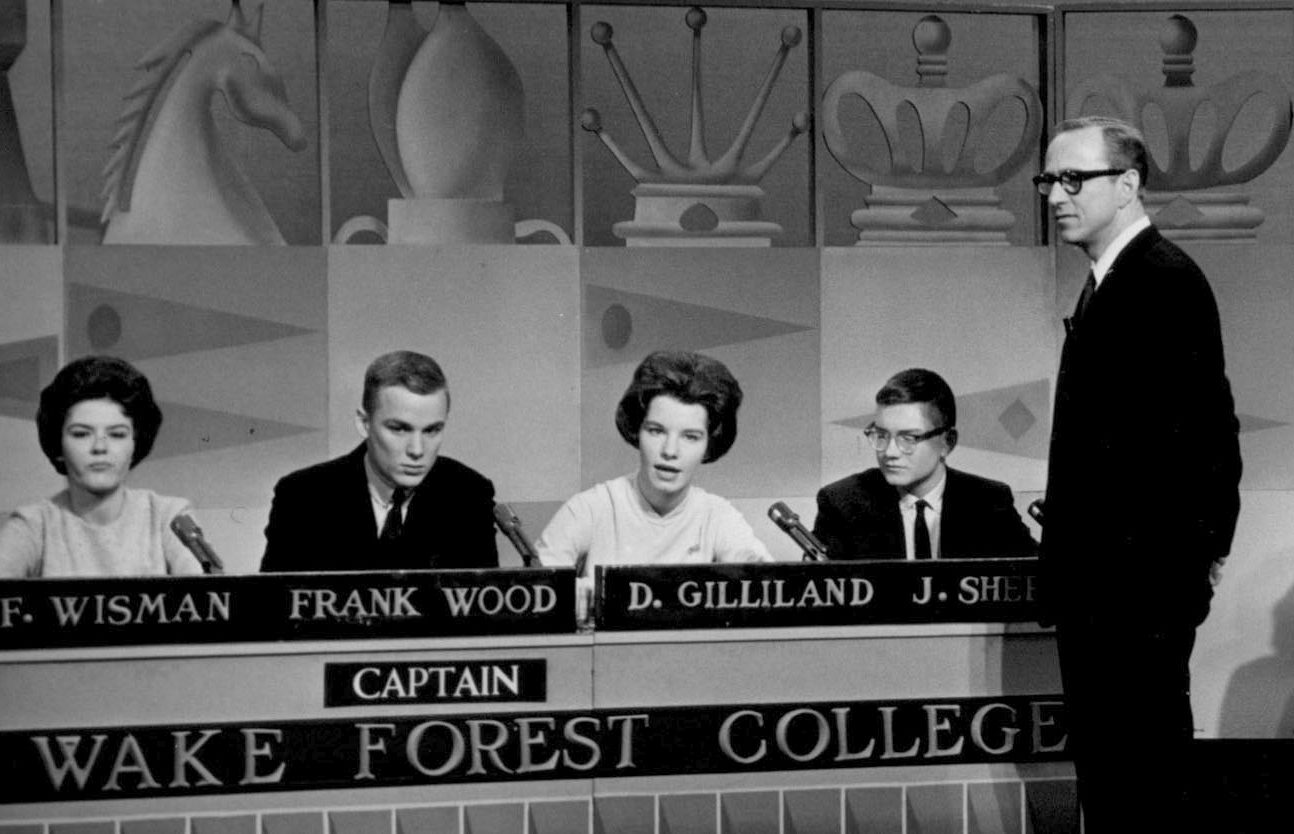 Quiz Bowl, modeled after game shows, was created during World War II as a USO activity for service members. "The College Quiz Bowl" began on radio in 1953 and aired on national television from 1959 to 1970. In 1963, a Wake Forest team competed in the College Bowl on CBS in New York and won two rounds before elimination. Senior Diana Gilliland Wright ('63), junior Frank Wood ('64, MA  '71)) and sophomores Jim Shertzer ('65, MA '7) and Florence Wisman Mills ('65) brought national attention to Wake Forest's intellectual power.
Today, Quiz Bowl teams compete at the middle school, high school and college levels. 
Wake Forest Professor of Economics Robert M. Whaples (P '07, '10, '11) is a Quiz Bowl aficionado. His undergraduate team at the University of Maryland won a national championship in 1981. He has guided Quiz Bowl as coach and moderator at Wake Forest for three decades. Most students participate as a club activity, some years attending tournaments. Whaples won approval about a decade ago to grant one credit for up to three semesters to students who participate and produce two packets of questions. "There's a fair amount of writing and learning that goes into that," Whaples says.
The pandemic opened the door to the alumni Quiz Bowl league. "Back in the spring when we were moving everything to Zoom, the light went on over my head that I could contact these alumni that might want to participate," Whaples says.
He was prompted in part by how much Kimberly Lo ('99) of Charlottesville, Virginia, had enjoyed coming to practice during her 20th class reunion at Homecoming. She credits her renewed Quiz Bowl experience with leading her to reconsider law school after years as mortgage broker, paralegal, yoga instructor and freelance writer and editor. She has a master of arts degree from University College London.
"It inspired me," she says. "Dr. Whaples reminded me that was my goal."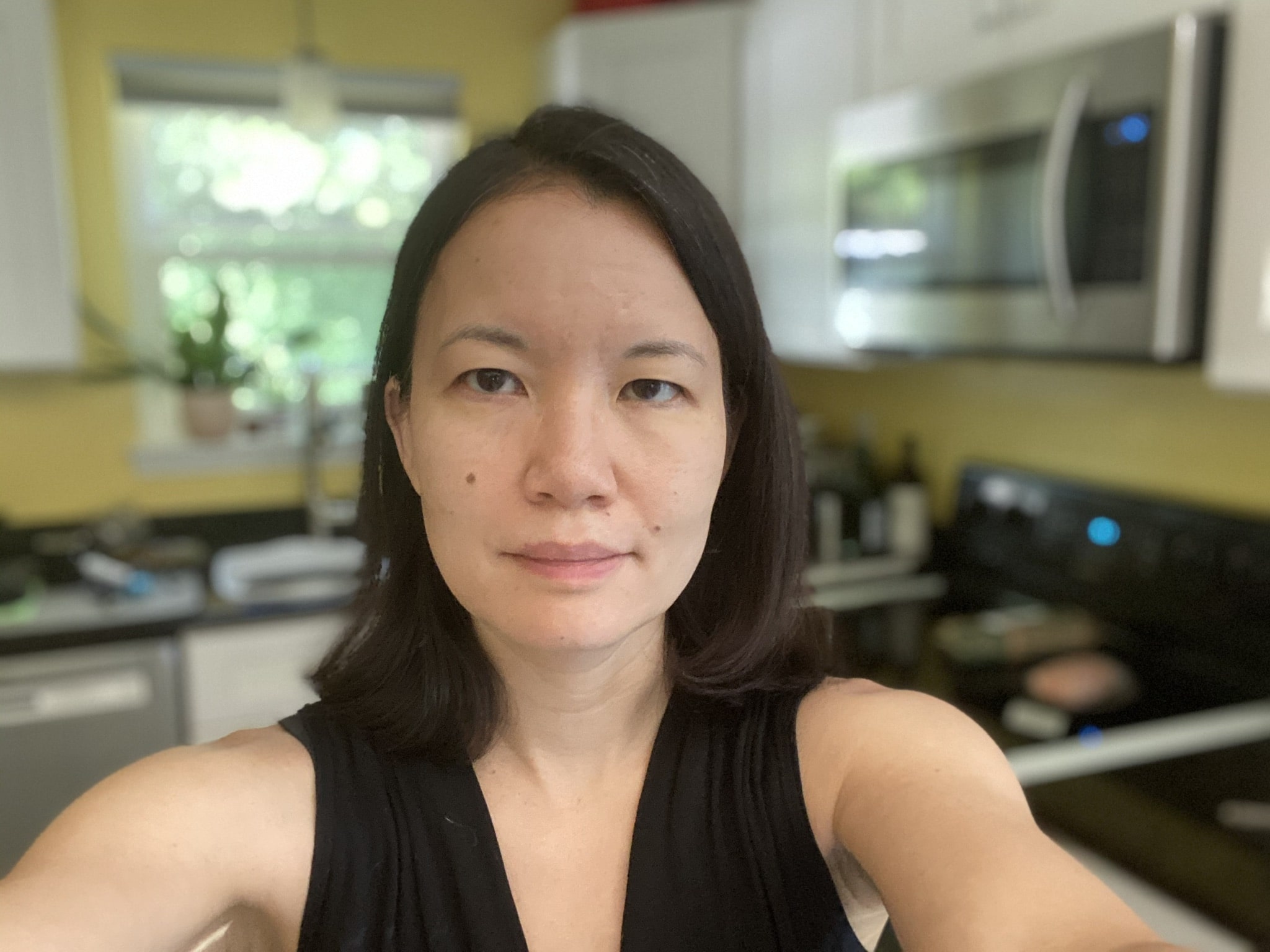 The Front Lines
At Whaples' invitation, I joined the Zoom call on Aug. 25 for the last summer session before he had to return to coaching the current student Quiz Bowl team.
Whaples divided the participants into Team A and Team B and explained the rules briefly for my benefit. The session begins with a tossup question. Whaples listens for shouted answers (no buzzers). A wrong answer before the question is finished costs the player's team 5 points. The first correct answer earns the team 10 points and the chance to collaborate on three bonus questions worth 10 points each. The other team can steal after wrong bonus answers. 
"Are you ready?" Whaples says. "He pardoned the youth who killed him with a crossbow during his campaign …"
"Richard the Third, sorry, Richard the First, Lionheart," says Danny Raleigh ('12).
Whaples is good-naturedly peeved. "I didn't even get to start the darn question."
For those who are wondering what the heck the question was, this is the rest of it, which I learned only after asking for the question packet because the rapid pace left me in the aforementioned stupor of a non-Mensa neophyte: 
"He pardoned the youth who killed him with a crossbow during his campaign against French King Philip II. He also came into conflict with Leopold V, whose men recognized him despite his pilgrim's disguise by his insistence on eating roast chicken. He had thrown Leopold's flag off the walls of Acre, a city he had reconquered in 1191, and Holy Roman Emperor Henry VI demanded a ransom equal to the amount he had raised in the Saladin Tithe, which had funded his expedition to the Holy Land. Identify this English crusader king nicknamed 'Lionheart.'"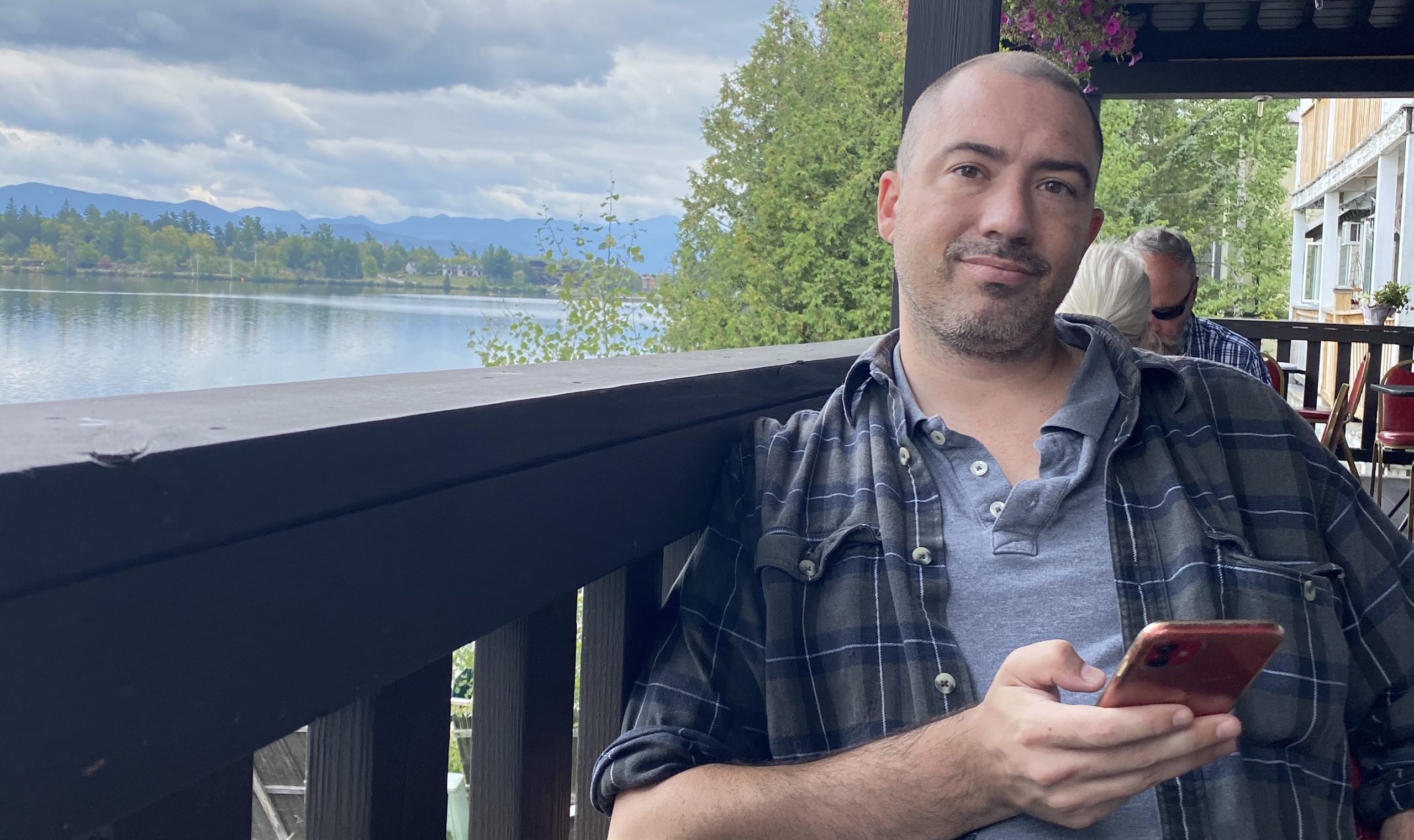 Scott Scheule ('04), who  took Whaples' First Year Seminar and competed only a handful of times in Quiz Bowl at Wake Forest, has taken the lead as moderator and organizer to help keep the alumni group going. He says the complex construction of questions is intentional. "They're trying to weed people out, so they start with the hardest way of asking for the answer, and then a lot of times after the full paragraph at the very end, it'll become so easy that anyone can get it."
A music major and the go-to guy on classical music questions, Scheule took a path to law school that illustrates how he acquired the wide and deep well of knowledge that makes him a strong Quiz Bowl player. (Although, ironically, when asked what year he graduated from Wake Forest, he wasn't sure whether it was '04 or '05, to the amusement of his fellow Quiz Bowlers.) 
Scheule says he started in pre-med. On a lark, he took a voice class and loved it.
"I have no musical talent, but it's very easy for me to analyze music," he says. He minored in music and changed his major to psychology, then to business, then to music. By his senior year, he still didn't know what he wanted to do, but on another lark he took the LSAT law exam with some friends. He studied just one night before the test and scored in the 99th percentile. "I am a tax lawyer. … I don't quite know how it happened."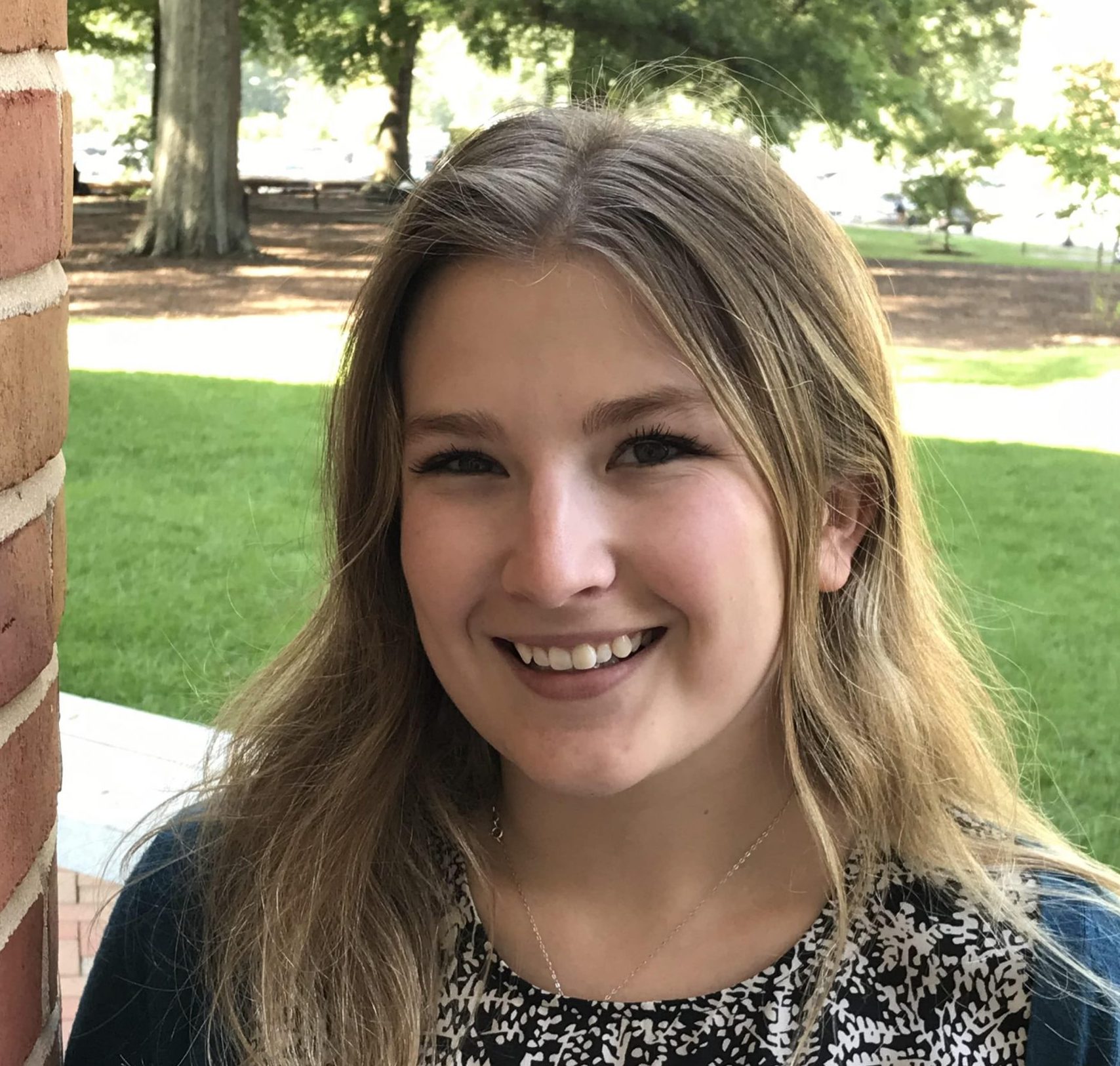 The Joy of Learning
Rosensky, Davis Brock ('18) and Preston Bowers ('18, MSA '19) were the only freshmen in their class who joined Quiz Bowl. They dubbed themselves the "Super Frosh," keeping their group name and friendship to this day; Brock and Bowers were in the wedding party for Rosensky's marriage to Max Davis (MSBA '19) in December 2018.
All three have played Quiz Bowl this summer. Rosensky, who is in the master's program in public policy at the University of Virginia, says, "Revival of Quiz Bowl for me has been a silver lining in the pandemic. I didn't realize how much I missed it 'til I was doing it again. I'm getting to interact with people with similar interests." 
Brock, who is in the master's program in tumor biology at Georgetown University, says, as did others, that a common quality of strong Quiz Bowl players is curiosity and love of learning. "You can't just know what you know. You have to hear something you've never heard before, and go, 'Oooooh, that's interesting. I want to check it out.'"
Brock says he also recognizes that Quiz Bowl can be humbling.
He recalls a tournament as a student when his team faced Liberty University. "They beat us on an evolution question. We gave ourselves a hard time about that." 
This summer Brock heard a graduate school classmate of Whaples' who dropped in with Wake Forest's group reminiscing about a tournament where his team faced Brigham Young University, a Mormon school where alcohol is not allowed. BYU beat his team on a cocktail question. "I'm like, OK, now I feel way better," Brock says, laughing.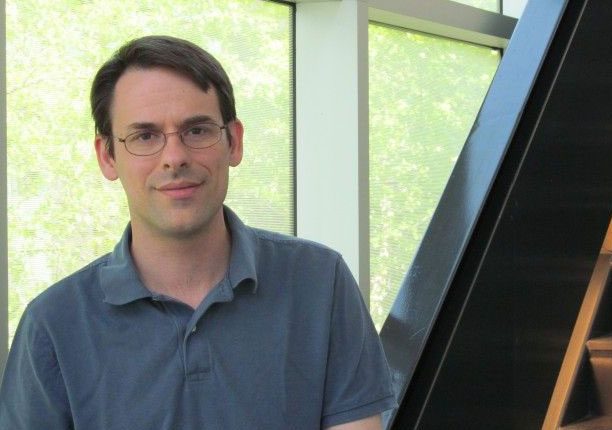 Andrew Frey ('98), an associate professor of physics at the University of Winnipeg, says he's grateful to Whaples for bringing him and other alumni back to Quiz Bowl. He has known Whaples since before college because the professor shared an office with Frey's father, retired Professor of Economics Donald E. Frey (P '98, '00).
"It's nice to connect with so many people, and a couple of people I know," Frey says. "It's nice to see how sharp the current students are. It's a good break and fills a head space that other things, even like sports and exercise, don't. And there's a team aspect, the same kind of focus you need (for sports teams)." 
More alumni are reaching out to join the group. Seth Simmons ('14), who majored in Japanese studies, is trying to work out timing because he lives in Tokyo as a translator. Whaples says Simmons is a candidate for "the best Quiz Bowl player in Wake Forest history." Simmons says Quiz Bowl is not as difficult as some might think. "I wish more people would try out and get involved in it."
Joe Dobner Jr. ('97), a software engineer in Kirkland, Washington, just recently reconnected with Whaples, who says Dobner was a strong competitor. Dobner majored in history at Wake Forest while earning a computer science degree during the summers at the University of Kentucky. His high school teams at the North Carolina School of Science and Mathematics finished first, second and third in national tournaments.
 Dobner says his life today is one big Quiz Bowl, thanks to his curious 6-year-old and 8-year-old. He says he has a good long-term memory, but short-term memory — not so much. "I put down a screwdriver and can't remember where I put it," he says.
 Lo says Dobner introduced her to Quiz Bowl. "Being around those guys — and this was a time it was almost entirely guys — always brought me back to Earth. They were never arrogant. It was very low-key, but so many of them went on to such impressive careers, and they were already doing amazing things when they were at Wake," she says.
Lo says she felt at home in her Quiz Bowl crowd. "I always used to joke that we were the kids you could go to if you needed fluids to pass a clean drug test."
---
WANT TO TEST YOURSELF?  Here are a few questions from the packet for the Aug. 25 session with alumni and students online. Find more college Quiz Bowl packets. To inquire about taking part in Quiz Bowl, email Whaples@wfu.edu.
Tossups
1. His "Short Symphony" and other experimentations with jazz led Benny Goodman to commission his "Clarinet Concerto," while the Bible inspired his "4 Motets" and "In the Beginning." He composed a spoken-word "portrait" of a former president, a work that quoted "Camptown Races," and he wrote the song "The Open Prairie" for inclusion in a ballet choreographed by Eugene Loring. One of his ballets incorporates the Shaker hymn "Simple Gifts," while another quotes "Bonyparte's Retreat" as the theme of its "Hoe-Down." Identify this American composer of "Billy the Kid," "Rodeo" and "Appalachian Spring."
ANSWER: Aaron Copland
2. Feynman and Gell-Mann proposed a V minus A Lagrangian for it to account for one of the ramifications of the Cabibbo-Kobayashi-Maskawa matrix. Its short range of influence, smaller than an atomic nucleus, is caused by its massive gauge bosons. Some interactions of it can result in a change of flavor, and they violate parity symmetry because it affects only left-handed particles. In addition, it is the only fundamental force that affects neutrinos. Identify this force responsible for beta decay, which is carried by the W-plus, W-minus and Z-zero bosons.
ANSWER: weak (nuclear) force (accept weak interactions)
3. This novel's protagonist plays mental games based on the word "Quine," which he finds in the book "Who' Who in the Spotlight." The main character's relationship with Rita parallels his earlier solicitation of the prostitute Monique, and he is angry to learn a defrocked Russian colonel, who is reduced to driving cabs has seduced his wife Valeria. After a trip to Shirley Holmes' Camp Q the protagonist of this novel stays at an inn called "The Enchanted Hunters," while earlier Frederick Beagle Jr. runs over Charlotte while she is crossing the street to mail letters that would reveal the protagonist's interest in nymphets and Dolores Haze. For 10 points, name this novel about Humbert Humbert written by Vladimir Nabokov.
ANSWER: "Lolita"
4. This figure once had sixty diseases thrown at her by Namtar, but she was rescued by the eunuch Asu-shu-namir. One well-known story concerning this figure saw her descend through seven gates to the underworld, losing an article of clothing at each, where she confronted her sister Ereshkigal; during this time, all sexual activity ceased on earth. This daughter of Anu made an astral triangle with the sun and moon, Shamash and Sin, and had a sacred city at Erech. This lover of the god of the harvest, Tammuz, was rejected by Gilgamesh. Personifying the planet Venus and a counterpart to the Sumerian Inanna, this is what Babylonian goddess of fertility, love, and war?
ANSWER: Ishtar
5. Men fired from this entity included John Paton Davies, John Carter Vincent, and John Stewart Service, but no one ever identified all 205 of its employees who were mentioned in a speech in Wheeling, West Virginia. Dean Acheson defended the "China Hands" who had worked under him at this entity, but their resignation was demanded by John Foster Dulles. Joe McCarthy never produced a complete list of communist sympathizers in what U.S. department that has also been headed by Cordell Hull, George Marshall, Henry Kissinger and Madeleine Albright?
ANSWER: United States State Department
6. One novel set in this country concerns a man, who starves after he is mistaken for a prophet by a town that coerces him to fast until rain comes to end a long drought. "The Guide" is part of a series about the fictional town of Malgudi in this country. In another work from this country, a boy who works at the Paradise Pickles Factory falsely testifies against the title character for the accidental drowning of Sophie Mol, and another work centers on a mother's quest to find a husband for Lata. In addition to "A Suitable Boy" and "The God of Small Things," another novel set in this country centers on a group of children born on August 15, 1947 and is narrated by the telepath Saleem Sinai. For 10 points, name this country home to Vikram Seth, Arundhati Roy and Salman Rushdie.
ANSWER: India
7. In algebraic geometry, an affine variety is the set of solutions to a system of equations of this type, and modding out by an irreducible one of these always gives a field. The Abel-Ruffini theorem shows that there can be no formula in radicals for the solutions to these in degree greater than four, while Descartes' Rule of Signs can be used to classify the type of their roots. Identify this mathematical object composed of a finite sum of products of coefficients and variables, one example of which is x squared minus x plus 1.
ANSWER: polynomials
8. In 1991, their creation was ruled to be state action in Edmonson v. Leesville Concrete, and in 1972's Johnson v. Louisiana, the Supreme Court refused to apply to the states a federal requirement that they be unanimous. Their composition is determined by voir dire, in which certain candidates can be dismissed after being questioned. The Seventh Amendment describes their role in civil suits, while the Sixth guarantees their use in criminal proceedings. Identify these judicial bodies led by a foreman that usually consist of twelve "of one's peers."
ANSWER: juries (accept jury trial)
9. One of this city's mayors, Karl Lueger, famously declared that it was up to him to define who was Jewish, and this city was the capital of Patriotic Front leader Englebert Dolfuss before his assassination. Its most iconic building is the reconstructed St. Stephen's Cathedral, while the Tiergarten contains the world's oldest zoo and is part of its Schonbrunn Palace, seat of government for such men as Franz Josef I and Klemens Von Metternich. Identify this city on the Danube and namesake of an 1815 Congress that is now the capital of Austria.
ANSWER: Vienna (accept Wien)
10. He intentionally airballed a foul shot to finish with 61 points in honor of his late grandfather in a game for West Forsyth High School, the same year he signed with Wake Forest University, where he was later criticized for elbowing Julius Hodge in the groin. Drafted fourth in 2005 behind rival Deron Williams, he scored 35 points in the first game of the 2008 playoffs to beat the Dallas Mavericks, but still finished second to Kobe Bryant in the MVP voting and lost to the Spurs. Identify this point guard for the New Orleans Hornets.
ANSWER: Chris Paul (accept CP3)
Bonuses
1. For 10 points each, answer these questions about al-Sayyidah Zaynab.
(10) Zaynab's brother was this son of Ali ibn Abi Talib and grandson of the Prophet Muhammad whose martyrdom is celebrated by Shi'ites on Ashoura.
ANSWER: Hussein ibn Ali
(10) Zaynab was present with her brother Hussein at this siege in Iraq where Hussein was killed. After this battle, she was forced to march unveiled to Damascus.
ANSWER: Battle of Karbala
(10) Karbala, like the Arab garrison cities of Kufa and Basra, is located within the borders of this present-day country.
ANSWER: Iraq
2. The Meissner effect dictates that this phenomenon excludes internal magnetic fields; and cuprate-perovskite materials can exhibit it at temperatures as high as one hundred thirty-five Kelvin.  For ten points each:
(10) Identify this property, characterized by the complete loss of electrical resistance.
ANSWER: superconductivity (prompt on word forms)
(10) Whereas Ginzberg-Landau theory examines superconductivity on a macro level, this theory suggests that superconductivity results from Bose condensation of electron pairs into Cooper pairs.
ANSWER: BCS theory (or Bardeen, Cooper, Schrieffer theory, in any order)
(10) Since each electron in a Cooper pair has half-integer spin, the Cooper pair taken as a unit has integer spin and so is considered one of these particles.
ANSWER: bosons
3. The title of its second section "The Education of a Personage," reflects the persona/personage distinction pressed upon its protagonist by his mentor, Monsignor Darcy. For ten points each –
(10) Identify this novel, in which Amory Blaine falls for Eleanor while he is reciting Poe, and later is infatuated with Rosalind Connage.
ANSWER: "This Side of Paradise"
(10) This author of "This Side of Paradise" is better known for writing "The Great Gatsby."
ANSWER: Francis Scott Fitzgerald
(10) "The Great Gatsby" is narrated by this Minnesotan, cousin to Daisy Buchanan.
ANSWER: Nick Carraway (accept either)
4. He was a shepherd in Midian, where he had fled after killing an Egyptian, when he saw the burning bush. For ten points each –
(10) Identify this prophet who was the brother of Aaron.
ANSWER: Moses
(10) Aaron created this false bovine idol while Moses was busy receiving the Ten Commandments.
ANSWER: golden calf
(10) This older sister hid the baby Moses in the reeds so that he wouldn't be killed by Pharaoh's orders.
ANSWER: Miriam
5. Identify these abstract terms from anthropology for ten points each.
(10) In "The Golden Bough," James Frazer mused on this topic, which he believed preceded the development of religion and was a stage through which all societies passed. It is defined as the power of influencing events by invoking the supernatural.
ANSWER: magic (prompt on anything close, but only accept the word magic)
(10) Joseph Campbell was interviewed by Bill Moyers in a special on "The Power of [this]," which included segments called "The Hero's Adventure" and "Masks of Eternity." Albert Camus wrote an essay about this "of Sisyphus."
ANSWER: myth (because these are taken from titles, don't prompt on or accept other answers)
(10) Clifford Geertz's essay "Notes on a Balinese Cockfight" is the most famous part of his "The Interpretation" of this topic, while Alfred Kroeber and Clyde Kluckhohn found 164 ways to define it.
ANSWER: culture