For our annual look at summer's best books, we asked six alumni writers — Ed Southern ('94), Betsy Wakefield Teter ('80), Trice Hickman Hayes (MALS '98), Linda Brinson ('69, P '00), Darin Kennedy ('93, MD '97) and Andrew Snorton ('93) — did anything good come out of COVID-19? What's your pick for best book to come out in the last year-and-a-half?
---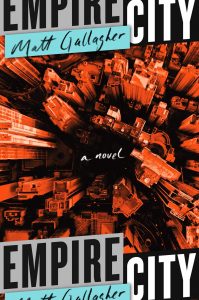 Ed Southern ('94), author 
I've gotten to know Matt Gallagher ('05) well enough to wish him and his writing the best, but I really, really wish his novel "Empire City" (2020) wasn't so relevant. "Empire City" is set in a fictional, alternate-history America that I really wish felt a little more fictional and fantastical than it does. It's a thriller, a satire, and at places a passionate meditation on life as it's lived in this nation, now. It's gripping and evocative and unsettling in ways I really wish it wasn't.
Ed Southern is executive director of the North Carolina Writers' Network and an author of four books, including the upcoming "Fight Songs: A Story of Love and Sports in a Complicated South." 
---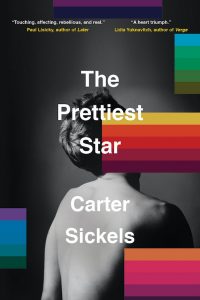 Betsy Wakefield Teter ('80), retired journalist and publisher
It's 1986, and Brian Jackson has come home to die, bringing the stigma of his unmerciful disease to his close-minded small town. This is the story not only of Brian's struggle with the indignity of AIDS, but of his family members' arduous and imperfect crawl toward loyalty and courage. "The Prettiest Star"  (2021) asks the question, "Can love really conquer hate?" and is full of lessons for today's pandemic and partisan times. Told in alternating voices — including Brian's through his camcorder — this intense, radiant and emotional novel by Kentucky writer Carter Sickels is the winner of both the Southern Book Prize and the Weatherford Award for Appalachian fiction. We know where this story ends when we pick it up, but there is no way to prepare for the way it will wrench our hearts.
Betsy Teter is a retired editor of the Hub City Press, which publishes new voices from the American South, and founder of the Hub City Bookshop in Spartanburg, South Carolina. She was named to the Wake Forest Writers Hall of Fame in 2018.
---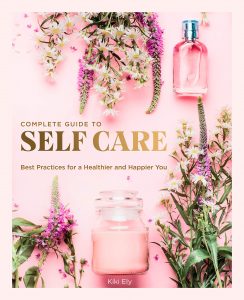 Trice Hickman-Hayes (MALS '98), author
After surviving the difficulties of 2020, and navigating its complicated aftermath, I felt drained and in need of a recharge of body and mind. But the moment I picked up a copy of "The Complete Guide to Self Care: Best Practices for a Healthier and Happier You" (2020), I knew I had found the balm to not only heal, but to thrive. I'm not overstating things when I say that this book is a lifesaver and life-changer. From the beautiful and calming cover design, to the spot-on and thoughtful advice, tips and guidance on every page, Kiki Ely has managed to approach selfcare in a way that I have never experienced before reading this book. The concepts are not new, but the approach is innovative and refreshing. If you are in need of a boost to get you on the right track, pick up this book.  
Trice Hickman Hayes is the author of nine novels, including "The Other Side" (2019). Her 10th novel, "Blindsided," will be published this year. She lives in Cary, North Carolina, with her family and blogs at fabuloussouthernbelle.com
---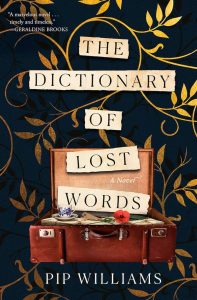 Linda Carter Brinson ('69, P '00), journalist and book-review editor
In the depths of the pandemic, a review copy of Pip Williams' debut novel "The Dictionary of Lost Words" (2021) arrived in my mailbox. A doctor could not have prescribed a better tonic. 
This historical novel describes the fascinating story of how lexicographers worked for decades in a garden shed in Oxford to assemble the first Oxford English Dictionary, sorting through words on scraps of paper mailed in from across England and the world. Into that history, Williams adds Esme, a motherless girl who spends her early years under the sorting table while her father judges words. As she matures and encounters the suffrage movement and the profound disruptions of the Great War, Esme secretly compiles her "Dictionary of Lost Words" — women's words, rejected as vulgar or unimportant. 
In Williams' skilled hands, a carefully researched historical novel becomes a compelling story of a woman's life and a provocative look at the power of words, the importance of who tells the story and the challenges women face.
Linda Brinson is a retired book-page editor and editorial page editor at the Winston-Salem Journal who lives in Currituck County, North Carolina. She continues to write book reviews on her website, Briar Patch Books. She also writes book reviews and features for the Greensboro News & Record and is a contributor to the editorial page of the Norfolk Virginian-Pilot. She was named to the Wake Forest Writers Hall of Fame in 2018.
---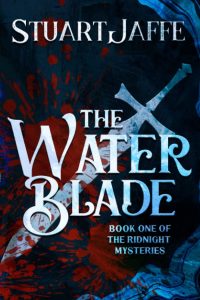 Darin Kennedy ('93, MD '97), family physician and novelist
I'm a big fan of both mystery and fantasy, and I'd like to recommend "The Water Blade" (2021) by my good friend Stuart Jaffe from our shared North Carolina publisher, Falstaff Books. Stuart is a Winston-Salem expat who now lives in the far away land of Thomasville, North Carolina. His excellent Max Porter Paranormal Mysteries are set in Winston-Salem and surrounding communities and are worth a look as well. Stuart took full advantage of our year of quarantine to write not just one but three books in a trilogy that bring together many of his various talents. 
"The Water Blade" combines Stuart's captivating mystery writing with his expertise in fantasy into a compelling read that I think lovers of either genre would enjoy. I like to think of this book as "What if Agatha Christie wrote 'The Lord of the Rings?'" The first in a trilogy called The Ridnight Mysteries, this newest book from Stuart is definitely worth checking out for a fun summer read.
Darin Kennedy is a family physician in Charlotte, an Iraq War veteran and author of the "Fugue & Fable" paranormal thriller series that combines murder, mystery, dreamscapes and Russian classical music; his contemporary fantasy series "The Pawn Stratagem" which sits at the intersection of magic, superheroes and the ancient game of chess; and his first foray into YA "Carol" which he describes as "Scrooge meets Mean Girls."
---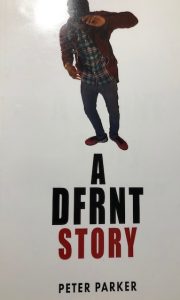 Andrew Snorton ('93), author
Be DFRNT (Destined For Roads Not Taken). Your friendly neighborhood author Peter Parker does just this in his first book. "A DFRNT Story" chronicles the journey of his main character, David DeJernett. Taking place in the Northwestern part of Washington, D.C., the main character's story is far from ordinary. With a myriad of plot twists and turns having you on the edge of your seat and beyond.
It's about helping others find their way. It's about discovering who you are.
It's about being destined for the road not taken. It's OK to be DFRNT.
For information about "A DFRNT Story," contact Andrew Snorton at authorasnorton@gmail.com
Andrew Snorton has written three books and recorded four audiobooks since 2017, including his most recent hardcover release, "nothing Minor: a 2019 summer journey covering minor league baseball" (2020). His latest audiobook,"The Author's Mixtape/Volume 4: The Collab introducing Kris10," is an innovative freestyle blend of music, spoken word and more.