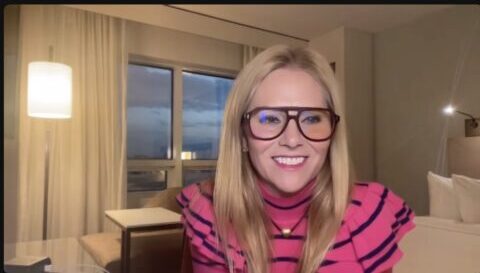 The conventional wisdom among photographers, often said with a laugh, is that it's best to steer clear of photo shoots with dogs or kids. Both are squirmy and unpredictable.
But very little about Kate T. (Crowley) Parker ('98) is conventional. She has built a highly successful career in commercial and personal photography, with her own work specializing precisely in images of squirmy and unpredictable children, including her two very lively daughters. And just to make it fun, you'll find a hefty amount of canine representation. 
"They're my favorite things to shoot," Parker says.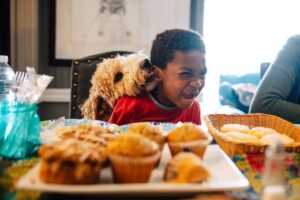 She is the author of two New York Times best-seller photography books, "Strong is the New Pretty: A Celebration of Girls Being Themselves" (2017) and "The Heart of a Boy: Celebrating the Strength and Spirit of Boyhood" (2019). She produced a guidebook for "Strong is the New Pretty" and a book called "Play Like a Girl: Life Lessons from the Soccer Field" (2020). She is working on another book.
Parker played on the first women's soccer team at Wake Forest, which she has said helped her keep her childhood sense of strength and rambunctiousness. She still plays soccer occasionally and is an Ironman triathlete. A communication major, she worked as a video producer at CNN and an advertising producer before daughter Ella arrived 17 years ago, prompting Parker's  pivot to photography, despite having no background in it. She has done commercial work for REI, American Express and other major corporate clients. In Pro Humanitate fashion, she often partners with and donates photos to organizations that invest in girls' health and education. 
Wake Forest Magazine has chronicled her career, and she maintains ties to the University, including as the keynote speaker for Wake Women's Weekend in 2019. She and her husband, Mike Parker, live in the Atlanta area with daughters Ella, 17, and Alice, 14, and two spoiled golden retrievers, also girls, Mabel and Tobin.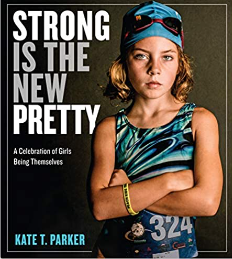 Kate spoke Feb. 9 to an online gathering of APA/Washington, D.C. (American Photographic Artists chapter for the mid-Atlantic) about how she learned photography and overcame obstacles and failures to find success. She shared her art and her message: that there are no limits. She says girls, boys — all people — are capable of doing anything if they are allowed to be their unique selves, where they can find their superpowers. 
"I never felt any limits on myself, and I don't want these girls to," she told Wake Forest Magazine in a 2017 story.
Here is what she shared with the APA/Washington, D.C., group.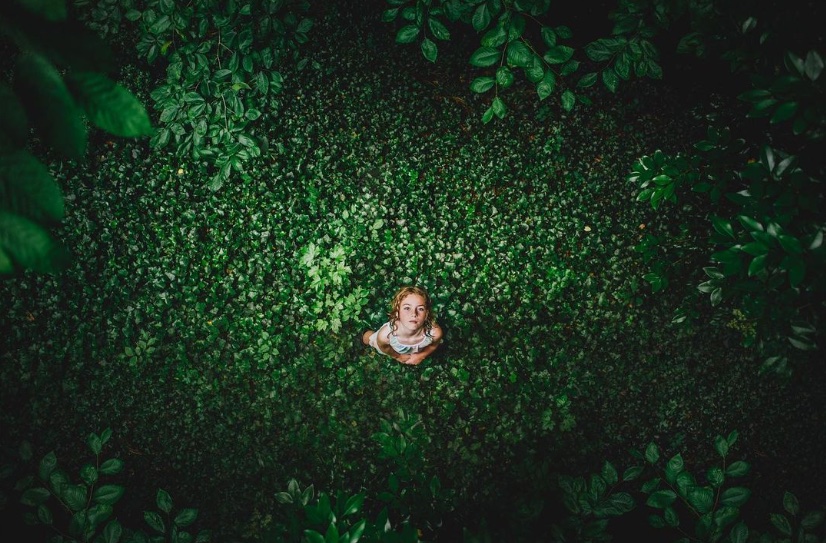 Choosing an unfamiliar path
Parker had never taken a photo class or done anything in photography when Ella was born, though her media and advertising work had focused on how to "make things compelling on a screen," she says.
A week after Ella was born, "I was, like, 'Ooh, I'm going to be a photographer now,'" Parker says. "I didn't have a camera. I just saw all these really amazing moments that I wanted to just capture."
She thought perhaps she could be a photographer for families. She borrowed money from her own family because "I wanted to be super legit." She bought her first camera and took it everywhere she went.
"I did a 365 project, so I shot every single day, edited every day for a number of years and would master one thing, and then I'd move on to the next thing, whether it was removing something in Photoshop or figuring out how to shoot, how to pan or whatever."
She researched Photoshop and watched YouTube videos. After Alice was born, Parker eventually noticed that images of her daughters were her strongest work.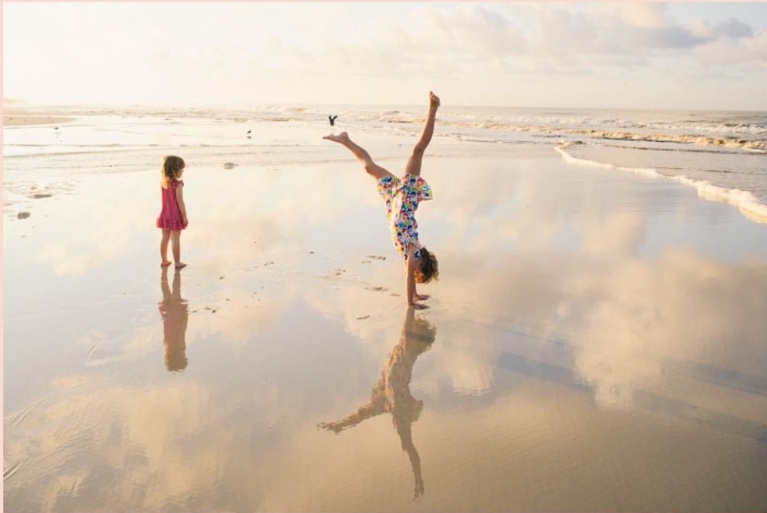 But they weren't conventional "little girl" photos. "We live in the South where a lot of family photography of little girls is, like, 'everything is perfect, and their hair is perfect, and they're smiling,' and that's not what my kids were like. I didn't want to put them in that box."
She tried to celebrate "the emotions and the anger, the messiness and the bruised knees and the fighting and the muddiness, … really who they were."
At first her photography journey was low pressure. But as a soccer player at Wake Forest, she had thrived on competition, and she craved feedback. So, she began entering photo contests, which led to a picture of Ella chosen for a semi-professional display at a gallery. The owner asked if she had more images and set up a show of her work. 
"I was, like, 'I've made it! This is it!'" Parker says.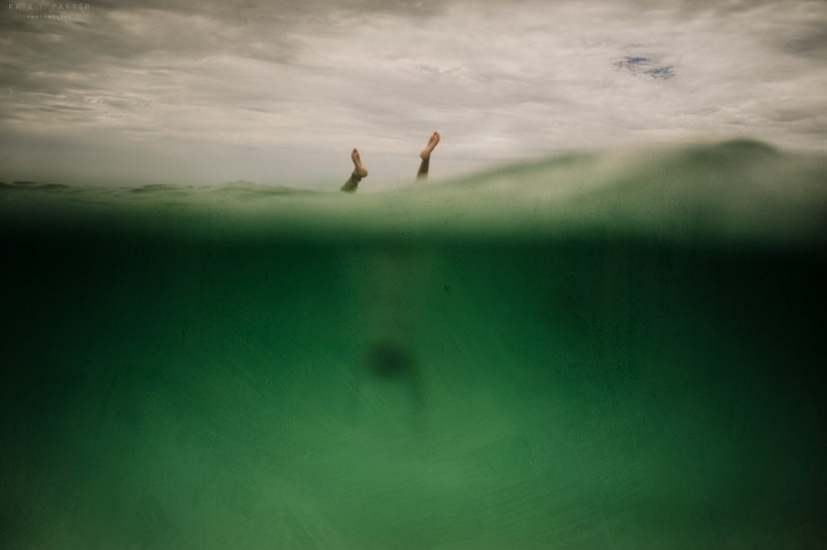 Persistence on the roller-coaster
She framed all the images and invited her Wake Forest friends to the gallery opening. "I was just so excited."
Every image ended up in her home. "Not a single image sold at the gallery," she says. "I felt just like this huge failure."
She wondered if she should quit. "It just took me redirecting. Maybe people don't want to have this in their home, but maybe they want to look at it as a story. This was before Instagram. … After I stopped feeling like a giant failure and sorry for myself, I decided to take action."
She wrote a paragraph about each image and embedded a few in an email that she sent to "any place I could think that might want to run that story… about celebrating girls for who they are." She was angry that no one bought her photos, and now no one was responding to her email pitch. 
She sent the pitch relentlessly, and, at last, a blog called My Modern Metropolis (now My Modern Met) ran it, setting off a chain reaction of interest. Her photos appeared on "Today," CNN, Buzzfeed and more.
After I stopped feeling like a giant failure and sorry for myself, I decided to take action.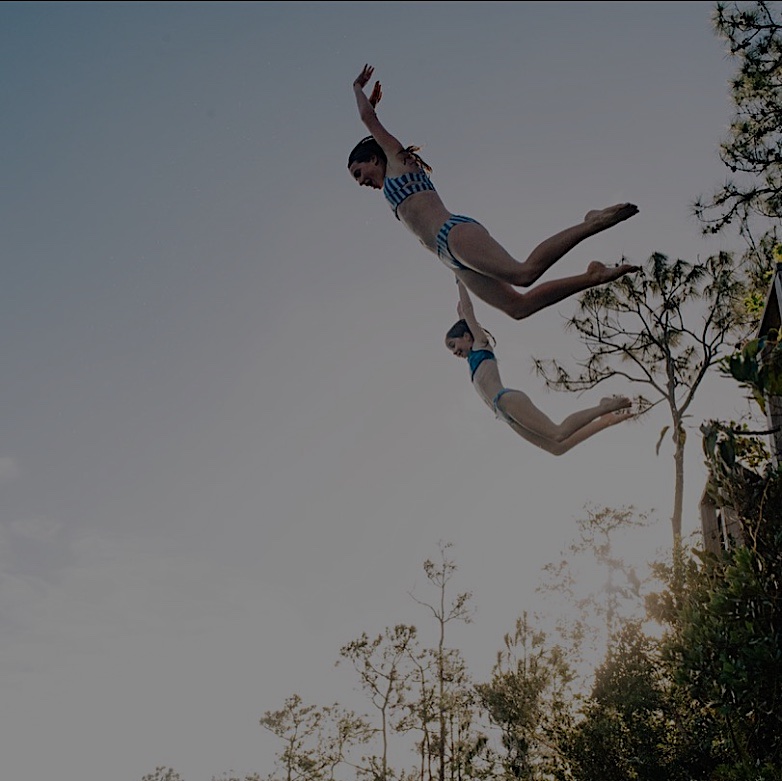 Making a book
When a major publisher emailed her to propose a book, Parker providentially learned another big career lesson.
She immediately said, "Absolutely, I want to do that." But that very afternoon, another email arrived from a literary agent. Her first response was, "I don't need an agent. I already heard from a publisher. He just wants to take a percentage or something."
But she had no idea how publishing worked. The agent called her and said, "'I think you need to figure out what kind of book you want to do before you say yes to a publisher.' He's actually still my book agent today," Parker says.
Rather than a publisher dictating what she would do, she wrote a 30-page book proposal. She wanted to travel beyond her immediate circle. "I wanted a mix of very aspirational girls and everyday girls that are just getting through. … I wanted any girl picking up the book to feel that they could relate to a girl in the book and that they could be inspired by her." 
Her agent held an auction among eight publishers, and Parker and the publishers interviewed each other. She chose Workman Publishing from three finalists.
"I didn't want the book to be a big fancy photo book that would cost $100. I wanted it really accessible, and I wanted it to be a gift book. My publisher is really, really good at finding nontraditional places for books to be."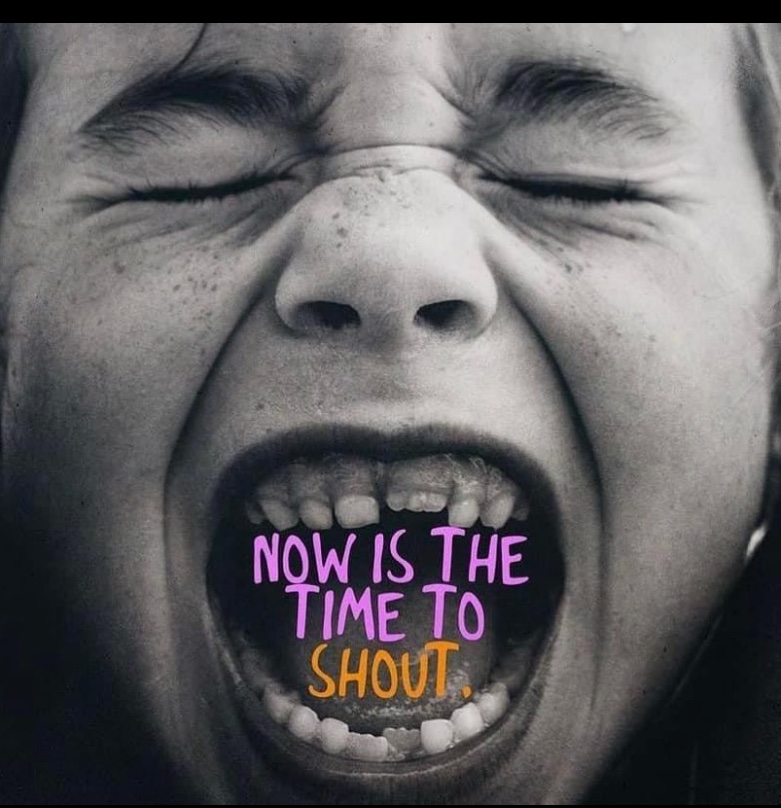 The next step: doing the work
She had about 30% of the photos in hand and used the advance to scour the country, finding girls by social media crowdsourcing or reaching out to groups such as Boys & Girls Clubs of America or athletic groups. She wanted "to keep it as democratic as possible. I feel like any girl would be amazing. They all have a story to tell and a story to share."
Her second book explored similar themes with boys. She says she was initially reluctant, given that she doesn't have boys and had focused on empowering girls. "I was, like, 'Boys are fine. They don't need this. Their voices are for sure heard.'"
As she did test shoots with boys, "immediately my eyes opened, and I was, like, 'I feel like this is maybe needed more than the girls' book.'"  
She loved "the way these boys would open up and … the things that they aspired to and the blowback that they would get if they were artists or if they cried or were sad."
The book didn't generate the intense interest that girls' roles did. "I just think that conversation is not as far down the road," Parker says.
The third book, "Play Like a Girl: Life Lessons from the Soccer Field" (2020), dug into that sport so dear to her heart. 
"I'm so obsessed with "Strong Is the New Pretty." … It's an amazing thing [that] my daughter and I have bonded over so hard. … I read the captions to her. She sleeps with it at night. And she is looking at girls who are talking about what they feel they can do in life. … It's really the first thing in a while to kind of knock me off my feet."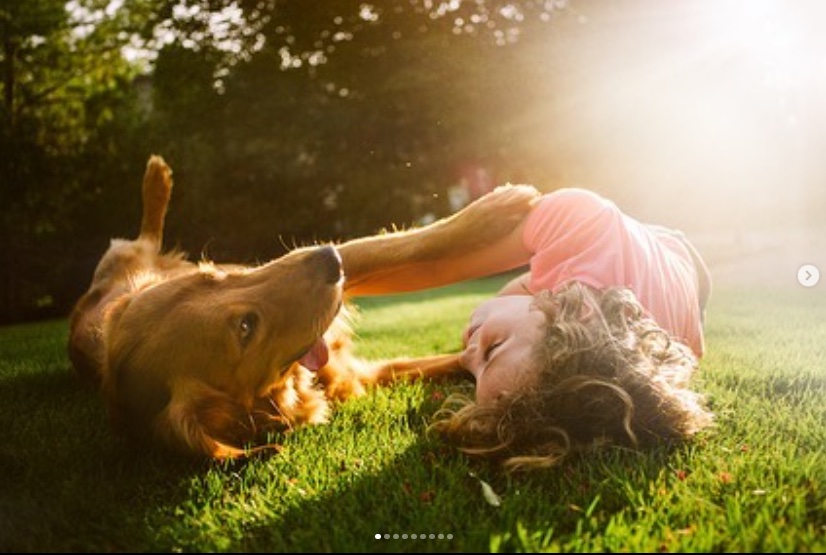 Expanding her scope 
Most of her books' photographs included only a quote from each girl, but their fascinating backstories led her into a new field: documentaries. She has co-produced and co-directed films, including "Homefield," a heartwarming 17-minute film about the impact of girls' soccer on young refugees in Clarkston, Georgia, known as "the Ellis Island of the South" for its large immigrant population.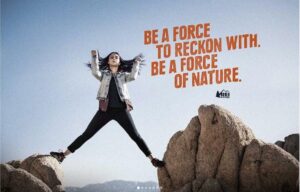 Parker has practiced a different kind of creativity in advertising photography.
"With personal work, there's no box in the creativity. But with commercial work, you have a box, and you can be as creative as you want within this box. And I feel like sometimes that's more challenging, and it's sometimes more interesting because there's these parameters where you have to make it work."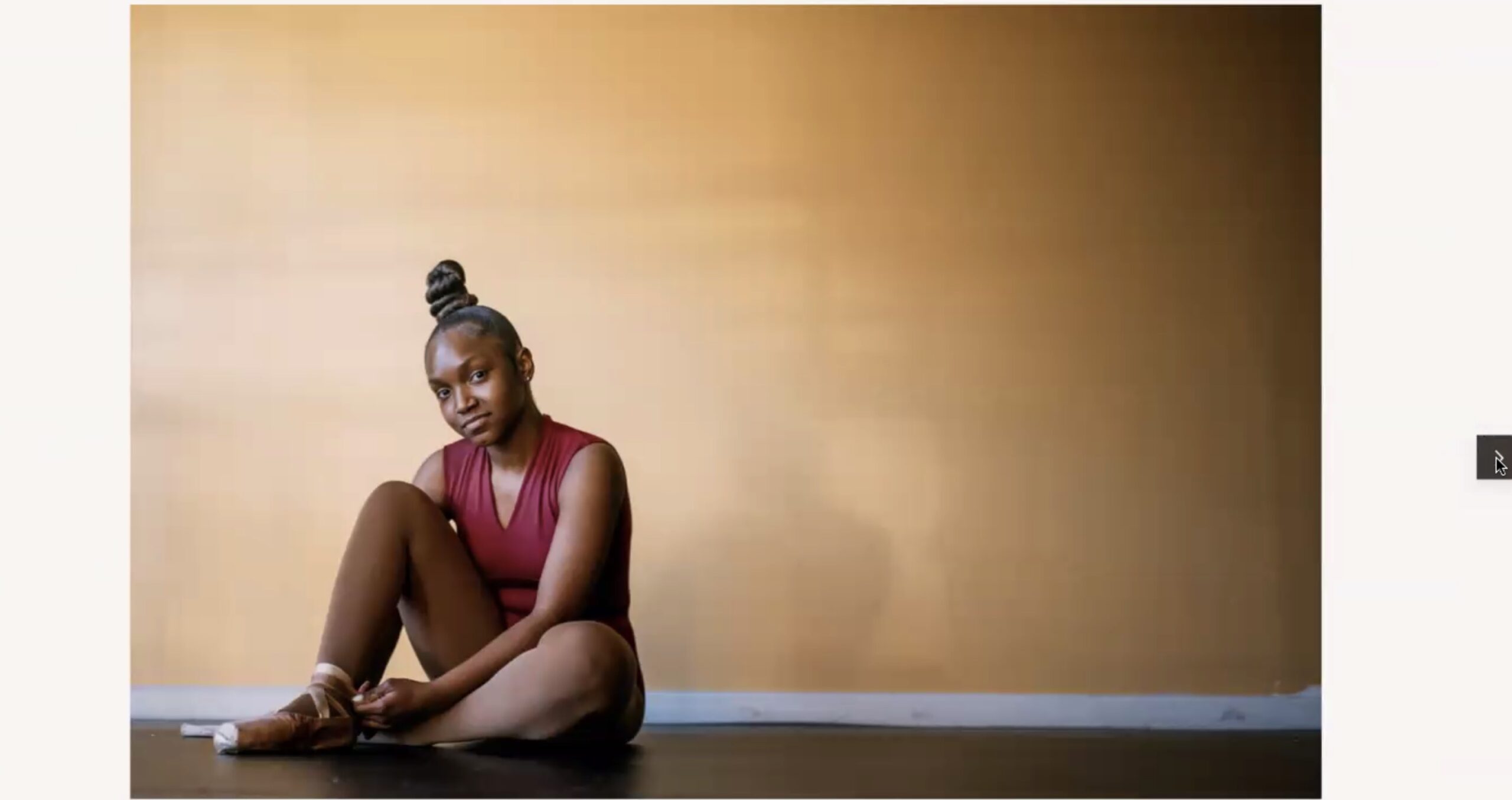 Parker spoke to the APA/DC group from her hotel room in Orlando, Florida, where she was shooting for her next book. The working title is "Force of Nature."
"It's a celebration of girls and women using and raising their voices for good," she says. 
One of the meaningful stories comes from a basketball player. At age 11, the girl asked in a store for the sneakers worn by Elena Delle Donna of the WNBA. The clerk asked why she would want those shoes, telling her watching women's sports is like watching paint dry. "It broke this girl's heart," Parker says.
The girl's mother urged her to journal about it, then shared it with the local newspaper. The girl's opinion column reached a major sporting goods company that decided to rework its marketing of women's gear. This girl "changed the world" in some way, Parker says.
When asked her advice for photographers, Parker told the audience, "If someone had told me 10 years ago that you never feel really sure about what you're doing and that's OK, I would have liked to hear that."
She encouraged them to "lean into those things you're passionate about. Follow that thing that makes you special, that keeps you up at night. Stick with that."
In 'The Heart of a Boy,' Kate shows us that, just like girls, boys are silly, messy, spirited and fun. But they are also tender and vulnerable and sometimes sad. Kate's photos present something desperately needed in our well-meaning cultural conversation about boys — she shows us their enormous, wonderful hearts.