Successful. Authoritative. Commanding great respect. There are many terms to define "distinguished" but these seem especially appropriate when describing the 2012 recipients of Wake Forest's Distinguished Alumni Award, who were recognized at a gala dinner on Feb. 17 during Alumni Council weekend.
The Rev. Michael "Mike" Aiken ('71) is executive director of the Greensboro Urban Ministry. Lisbeth "Libba" Clark Evans ('74, MBA '78) is a businesswoman and former secretary of the N.C. Department of Cultural Resources. Ben Sutton Jr. ('80, JD '83, P '14), an attorney who started his own successful sports marketing business, is president of IMG College, a division of IMG Worldwide.
Humanitarian, public servant and entrepreneur — each embodies the spirit of Pro Humanitate through service to community and alma mater. The recipients joined a group honored since the award's inception in 1959. Nominations come from within the Wake Forest community. The Executive Committee and the Volunteer Identification Committees of the Alumni Council, which represents the Wake Forest Alumni Association, select the finalists.
---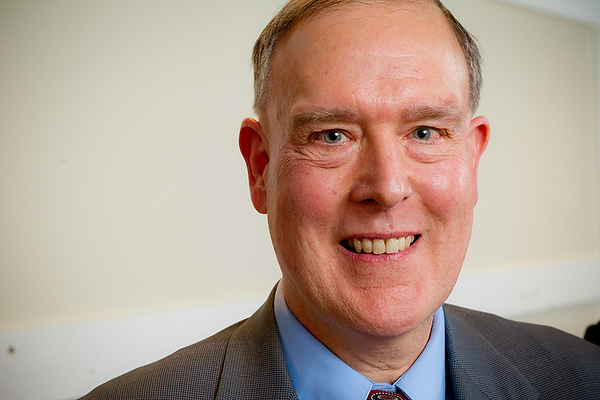 Michael "Mike" Aiken, Greensboro, N.C.
Since 1985 the Rev. Mike Aiken has been executive director of Greensboro Urban Ministry, a nondenominational agency providing crisis intervention and outreach services. As one nominator wrote, "He is out to put himself out of a job as he works to end homelessness and poverty in Greensboro and Guilford County."
---
Lisbeth "Libba" Clark Evans, Winston-Salem, N.C.
Well-known for her service in the private and public sectors, Libba Clark Evans earned two degrees from Wake Forest and she has never strayed far from the place. She has, at one time or another, held leadership roles on the Board of Trustees, the Alumni Council, the boards of directors of Wake Forest Baptist Medical Center and Wake Forest Health Sciences, Reynolda House Museum of American Art and the Wake Forest Schools of Business.
---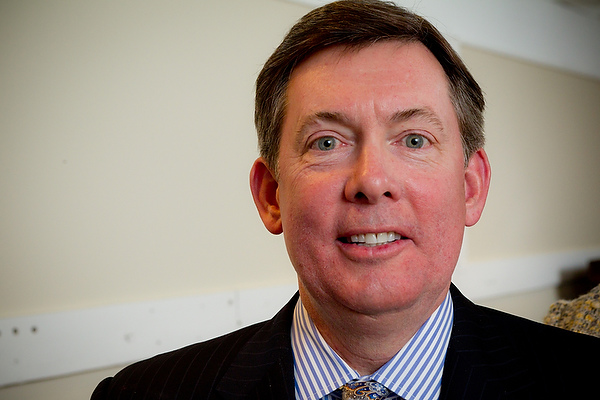 Ben Sutton Jr., Winston-Salem, N.C.
As the "mic man" who led cheers at home football games in 1978 and 1979, Ben Sutton Jr. was a widely recognized voice in Wake Forest sports. Today he continues to promote Demon Deacons athletics as president of IMG College, the multimedia and brand management company representing Wake Forest and other prestigious colleges and universities nationwide.
---