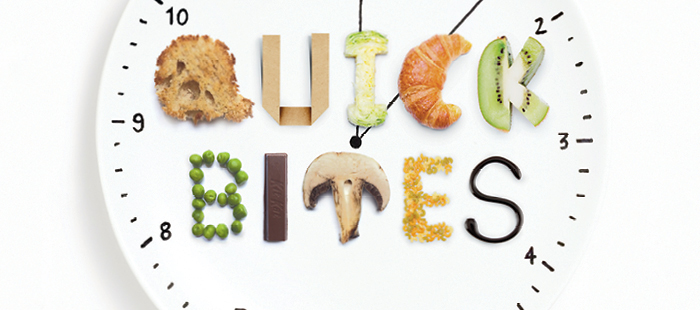 ---
GIMME AN ARNOLD PALMER!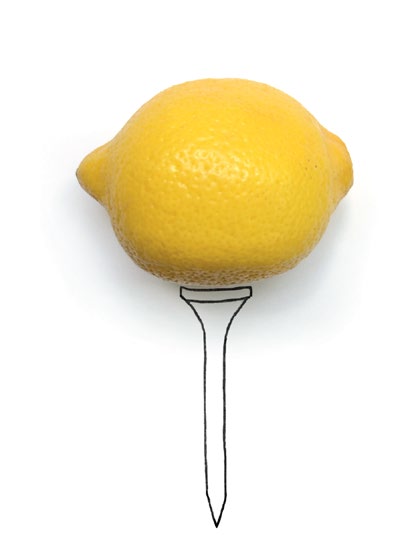 Hot day? Here's a cool antidote: "Mr. Palmer ('51, LL.D. '70) had been privately brewing a mixture of lemonade and iced tea in his home for many years. In the late 1960s, in a bar in Palm Springs, California, Mr. Palmer ordered a mixture of lemonade and iced tea, and a woman seated next to him overheard his order and said, 'I'll have that Palmer drink.' The drink then spread across the golfing world and became known as an 'Arnold Palmer.' "
– from "Mentored by the King: Arnold Palmer's Success Lessons for Golf, Business, and Life" by Brad Brewer
---
ORDER (WAAAY) UP!
Long before there was a Starbucks in the Z. Smith Reynolds Library, a coffee shop opened in 1965 on the library's top floor, adjacent to what was then home of the Wake Forest theatre. "Wake Forest social life is no longer limited to gossip sessions in the illustrious Duck Inn or atmospheric candlelight dinners in the Slater Pit," the Old Gold & Black reported. The "library-top version of a night spot" offered coffee, tea, pastries, entertainment and a place for students and professors to talk informally for those "willing to climb the eight flights of stairs."
---
CAMPUS GROUNDS
Student Government founded Campus Grounds in Taylor Residence Hall in 2003, and students still run it. The idea, recalls co-founder Jonathan Willingham ('03), was to create an inviting student gathering place, run by and for students. Stop in and sample popular specialty drinks concocted by students. "Liquid Nutella" (a blend of chocolate, hazelnut and espresso) and "Hatch's Hazelnut" (espresso, white chocolate and hazelnut) are two favorites.
---
FOODIE CARROLL LEGGETT (JD '68) REMEMBERS WHEN
"In the mid '60s, professional law fraternities were on campus, and my PAD brothers and I would gather at the frat house in Kitchin Dorm and go to supper together. We had had enough of Wake Forest cafeteria fare. It was all about cheap eats, so we usually ended up at Bell Brothers over by the airport. 'Meat-and-two' (thick pork chops in gravy, mashed potatoes, beans, dinner rolls and tea) for less than three bucks.
Dixie Pig was a BBQ joint — Lexington style, of course — on the north side of town that we frequented. And then-fellow law student Charles Taylor ('63, JD '66, P '01), later a U.S. congressman noted for his frugality, introduced me to a boarding house, where I learned to eat creasy greens — strong and pungent but with good cornbread and country-style steak, a tasty treat."
Leggett, a public relations professional, for years has written about food, people and places in North Carolina.
---
BEWARE "THE NO-FRIEND ZONE"
First-year students enter the Pit without knowing the significance of the section that sits between an array of refreshments and the oven that spits out pizzas. The legendary area does not have a sign. Within a few weeks, though, freshmen join the upperclassmen in this common knowledge: step over there, and you're in "the no-friend zone." Students rarely venture to it unless desperately seeking a quiet place to study. Why was it so named? Mattie DelVecchio ('14) surmises that it's "stuck in the back of the Pit and is not very well lit." But she likes the area for its reduced noise for better conversations. Enter the zone. The peacefulness might surprise you.
---
IRON CHEF DEACON-STYLE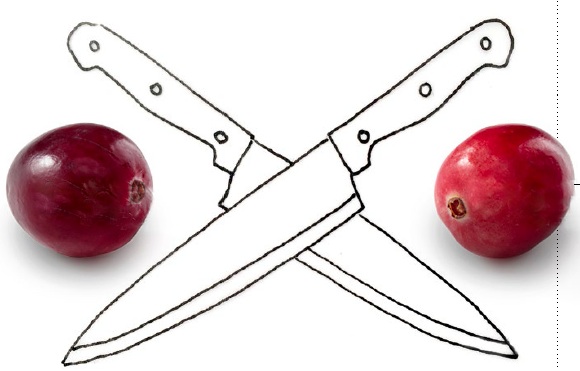 What does it take to be an Iron Chef winner at Wake Forest? Ask the five seniors who as Team Swizzler won the Student Union's fourth annual competition last November. Each five-member team had an hour to make an appetizer, entrée and dessert using cranberries, the Thanksgiving-inspired secret ingredient. Team Swizzler made bacon-wrapped shrimp topped with a coconut-cranberry glaze; pecan-encrusted chicken stuffed with spinach and craisins and finished with a balsamic reduction; sautéed summer squash and roasted potatoes and cranberries. Dessert was a citrus crepe with a dollop of fluffy cranberry-infused whipped cream. (The masterminds behind Team Swizzler have turned their passion for food into a business start-up called Swizzler, serving up spiral-cut hot dogs with unexpected flavors like the Greek-inspired "Acropolis" dog or the Italian-inspired caprese dog.)
---
ASIAN FONDUE, ANYONE?
What better way to celebrate the winter months than with a pot of boiling water, raw meat and vegetables? With little cooking technique required and the ability to create their own unique dish, the student members of ASIA (Asian Student Interest Association) gather around the table once a semester to share in this Asian traditional cuisine known as Hot Pot. The broth simmers in a communal pot. The diners pick their ingredients, cook them in the pot, then choose a sauce for dipping. More than 40 students from around the world participated in the Hot Pot last fall, because as Sara Shi ('14) said, "It quite literally brings everyone to the table."
---
FOOD PRANKS WAY BACK WHEN
"One night a student came bursting into my room, wanting to know why I did not come over and eat fried chicken with them, saying that they had sent over twice for me. Of course, I went in a hurry, as I was very fond of fried chicken. The boys saluted me, saying, 'Come in, Dave. We have left four nice chicken legs for you.' Well, I was not long in devouring the four legs, and I remarked that they were the sweetest chickens that I had ever tasted. The boys began to laugh, and I found out that they had sold me. To my disgust I had eaten bullfrogs for a late supper."
— D.R. Creecy, a student from 1839-41, in the "History of Wake Forest College" by George Washington Paschal
---
DOUBLE DIP OF SCHOOL COLORS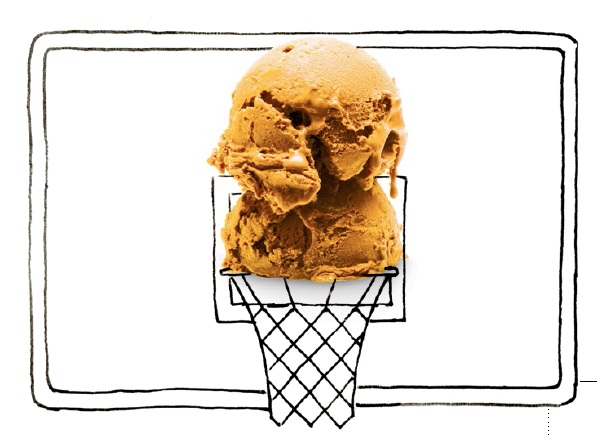 What's rich, creamy and black and gold all over? Winston-Salem's Blue Ridge Ice Cream at Dewey's Bakery has shown its Deacon pride by serving up Screamin' Deacon Oreo ice cream at Wake Forest basketball games for more than two decades.
---
BEFORE IT WAS THE 'SNAKE PIT'
The campus soda shop (then in Reynolda Hall) was named "Duck Inn" in 1962. In a contest sponsored by Slater Food Service, junior Carolyn Crawford ('63) submitted the winning moniker and won $10 in Slater food tickets. Rejected names included Deacon Dump, the Greasy Deacon, Slater's Slophouse and Slater's Slow Service. A hot dog special with slaw and chili and a drink sold for 25 cents.
---
DINNER AND A MURDER?
For $10 admission a few days before Halloween, Student Union's annual FrightFest Murder Mystery Dinner gives students the opportunity to try out their detective skills to solve a 'murder' in the Magnolia Room. While digging into the main course, students listen as suspects played by actors from About Town Tours proclaim their innocence and alibis. Each table receives clues and character bios to sort through for unmasking the killer. It is a night filled with food, heartache, betrayals and, of course, blood-curdling murder.
---
GOING GLOBAL, THINK LOCAL
Last summer, instead of pursuing a typical internship, Shoshanna Goldin ('15) of Allentown, Pa., embarked on the Israel Sustainable Food Tour, organized by Hazon, a Jewish nonprofit focused on creating sustainable and healthier communities. She learned about permaculture from a Hasidic Jewish farmer and mother of four, visited a spice farm for an explanation about the natural sweetener stevia's medicinal value and met with leading researchers in food science. She also blogged. "The crisp falafel, the milky sahlab and the juicy pomelo spark conversations about ingredients, food systems sourcing and kashrut (Jewish dietary laws)," she wrote. "The challenges and successes of farming in the arid Israeli climate and overwhelming focus on supporting local kibbutzim fascinate me." She returned and "incorporated the incredible experiences and insights on sustainable food efforts into planning the 2013 North Carolina Campuses Against Hunger Conference" held at Wake Forest in September.
---
BURN, BABY, BURN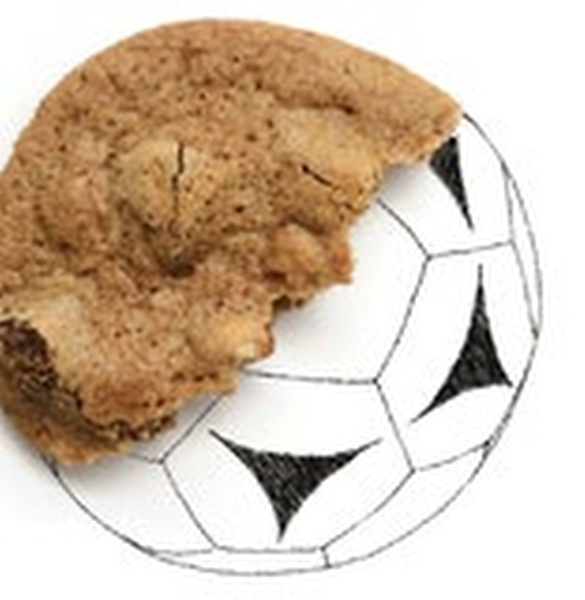 A typical student at Wake Forest eats about 1,800 calories a day, but a student-athlete typically consumes three times that amount on any given day. A lineman requires nearly 7,000 calories. That means he would need to eat two pieces of pizza and a slab of roast beef at dinner. And as an after-dinner snack? A whole other meal, consisting of a foot-long Subway sandwich and a cookie. Football players aren't the only ones needing multiple plates at the Pit. A soccer midfielder can run up to five miles in any given match, requiring as many calories as the center of the basketball team needs for endurance. If anyone can load up the plate — and deserves it — it's a Deacon student-athlete.
---
A GLOBAL FOOD MEMORY
"When I was abroad in London in 2010, Professor Claudia Kairoff invited all nearby Wake Forest students to Worrell House for Thanksgiving dinner. The exuberant Ashton Astbury ('12) greeted Madeline Smith ('12), Pat Kelly ('12) and me at the door with an American beer and guided us into the house, chock-full of Wake Forest students and families, enjoying some six turkeys, three hams and delectable sides. With my plate full of traditional Thanksgiving fare, I looked around and marveled at how the very essence of Wake Forest can be created around a crowded table nearly 4,000 miles away from the Forest. It was a highlight of my time abroad."
— Sam Perrotta ('12), event and project manager in the provost's office
---
RESEARCH RECOGNIZED
Sara Quandt (P '03), professor of public health sciences at Wake Forest School of Medicine, was named "Outstanding Researcher" by the National Rural Health Association in 2007. She also has studied community gardens and farmers' markets in Forsyth County. Quandt and Associate Professor of Divinity Mark Jensen co-teach a class on "Faith, Food Justice and Local Communities."
---
WAKE THE LIBRARY
There's nothing fun about exam week — except when the clock strikes midnight. For the past eight years, the Z. Smith Reynolds Library staff has provided midnight snacks to help students relieve stress throughout midterms and finals weeks. The event is Wake the Library. Students chow down on Subway sandwiches, Domino's pizza, burritos and, new last fall, Bojangles' biscuits. With the help of Aramark and staff volunteers, the library served about 320 chicken biscuits, 300 cups of coffee, 245 bottles of water and 44 large pizzas in one night.
---
A RESEARCH FOCUS: DIABETES AND FOOD
Wake Forest Baptist Medical Center is targeting the cause, prevention and treatment of diabetes with more than $25 million in outside research funding last year. A portion of this research examines links between diabetes and obesity and the foods we eat. Among the medical center's studies, researchers are examining how trans-fats and fructose tie the risk of those industrialized food components to obesity and inflammation, even when consumed in a diet monitored for calories consumed.
---
EXOTIC CUISINE
When Groves Stadium (now BB&T Field) opened in 1968, the Old Gold & Black touted the $4 million stadium's eight concession stands selling such "exotic cuisine as egg rolls, shrimp, chicken and chicken salad sandwiches." A stove and refrigerator could turn out lunch before a game for guests in the President's Box.
---
CAMPUS GARDEN
At 1141 Polo Road, in the midst of student houses, a small area of land sprouts freshly grown veggies. Four years ago biology Professor Gloria Muday and Jamin Rowan, a teaching fellow in English, envisioned a campus garden as a perfect learning opportunity to immerse their students in food-related studies. What began as an unstructured space is now a well-organized, productive seasonal garden for hands-on learning and research.
The Campus Garden also provides produce for Campus Kitchen to supplement the meals volunteers prepare for community partners. In return, Campus Kitchen volunteers deposit overripe fruits and vegetables into the garden's compost bins. Sustainability Director Dedee DeLongpré Johnston reflects on Campus Garden's success:  "It is a way to unplug and get your hands dirty." And for volunteers, taking home some fresh produce is a bonus.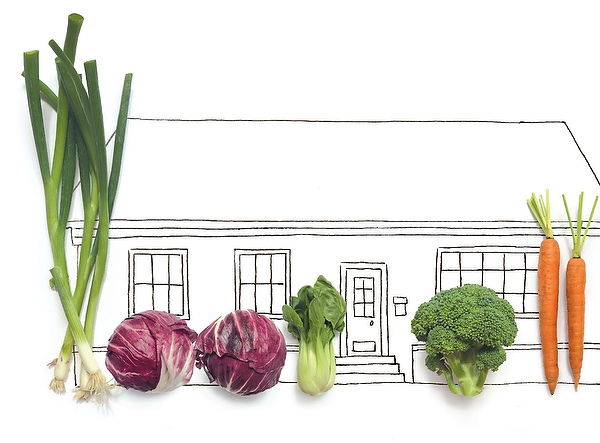 ---
OUT OF THE BUBBLE AND INTO THE HIVE
William L. Poteat Professor of Chemistry Mark Welker knows his way around a lab, a classroom, an administrator's office — and beehives. Welker, who joined the faculty in 1987 and has served Wake Forest as an associate provost from 2003-2010, took up beekeeping several years ago as a way to naturally pollinate his growing fruit orchard.
He keeps up to six honeybee hives in his back yard; family and friends reap the benefit of those busy bees, enjoying fresh honey that's flavored differently, depending on the time of harvest. "Honey is interesting; it tastes like whatever the bees harvest," says Welker. May's is sweet and fruity; summer's honey has a distinctive tulip poplar flavor; and fall's is, well, musty-tasting thanks to goldenrod nectar.
Beekeeping's benefits don't come without risks. There are the stings, of which he's had many (he keeps an epinephrine pen in the garage for visitors who might suffer allergic reactions). Cold weather is a threat, as are pesticides, and both can and have wiped out some of Welker's hives. His faculty colleague, Reynolds Professor of Biology Susan Fahrbach, has helped him understand honeybee genetics and the quirks of their behavior. In summer, for example, bees may take a notion to abscond — they up and abandon the hive for no apparent reason.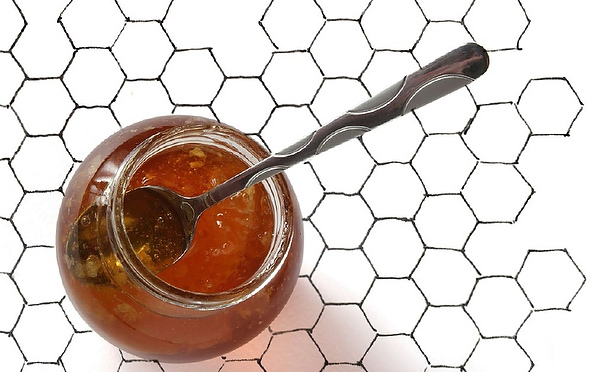 But Welker is not deterred; he brought in new bees last spring and continues to appreciate their gifts; a thriving fruit orchard, daily honey that has helped him overcome an allergy problem, and the bee-pollinated fruit used in his wife Sandy's homemade liqueurs. "We're helping the bees, and I know they're helping us," he says.
---
MEALS ON WHEELS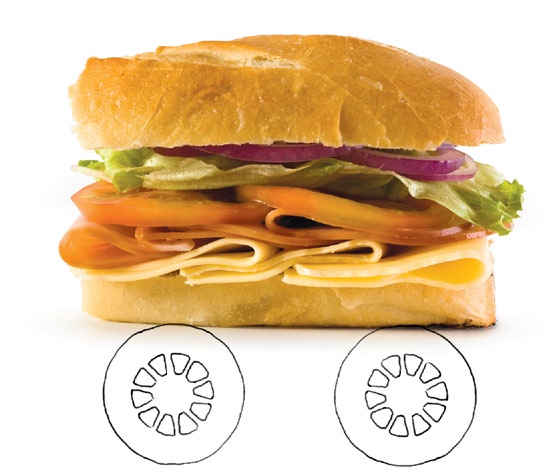 Arnold Palmer ('51, LL.D. '70) delivered the five-millionth meal last fall for Meals on Wheels in Winston-Salem. Dan Kinney ('61), a 10-year Meals on Wheels volunteer, accompanied Palmer on the special delivery. About 1,200 homebound seniors in Forsyth County receive a nutritious meal every day from Senior Services Inc.
---
FUN FOOD FACTS
•  Number of meals served a day on campus in all venues: Approximately 9,500
•  Number of Chick-fil-A sandwiches sold in a day: Approximately 475

•  Number of pizzas served in a day: Approximately 450 pizza slices

•  Most popular food item: A tie between the forest greens custom salad and the Chick-fil-A sandwich
•  Unique food: Nova lox bagel — mild cold smoked salmon served with cream cheese, red tomato and red onion — from Einstein Bros. Bagels in Farrell Hall
•  Unique food day: Pitsgiving, from lunch to closing when the Pit serves a Thanksgiving menu exclusively
•  Fine dining hit: The most popular meal at Bistro '34 in North Dining Hall consists of grilled salmon filet with tamari-honey glaze, mashed potatoes and sautéed Asian vegetables
---
DINING WITH THE DEACS
For a college student, what could be better than a home-cooked meal? A home-cooked meal with fellow Deacons. The alumni office connects Winston-Salem-area alumni and small groups of students for an evening of good food and conversation. Plans are cooking to expand the program in other cities for students home on summer break.
---
THE DETOX PLAN OF 1835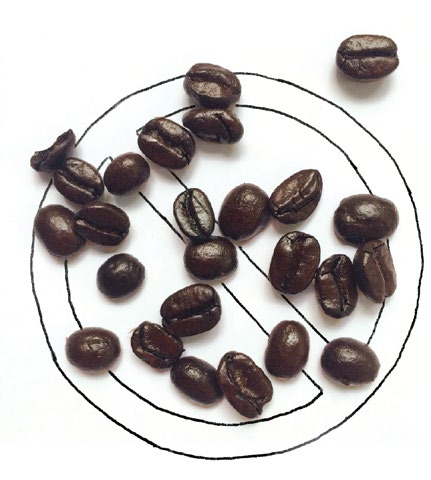 George Washington Paschal's "History of Wake Forest College" recounts how Professor John Armstrong started a movement in 1835 to abandon the use of coffee. Students learned that "the degeneracy of Italians, Turks and Englishmen" could be traced to coffee. "On the other hand the beasts of the field, including lions, which drank only water had retained their ancient vigor. Man alone had degenerated. 'Here it was shown that coffee had had a large share in consummating this mischief.' "
Subsequently, 26 students renounced coffee in favor of molasses and water. They asked for a separate table, while 10 others "formed a society for the use of pure water." They pledged to keep up the experiment for three months. As Paschal notes, "Whether they held out is not recorded." One did report a headache.
---
PEEL OUT
All of North Dining Hall's pre-consumer and post-consumer waste (e.g., vegetable peels, food scraps and biodegradable napkins) are fed into a state-of-the-art pulper. The industrial pulper macerates food waste, from banana peels to chicken bones. With water that is recycled through the system, the ground "meal" is transported out of the kitchen into bins that are collected regularly by Gallins Family Farm. "The pulper is the first big step toward the campuswide goal of developing a comprehensive pre- and post-consumer composting program," says Megan Anderson, waste reduction and recycling manager. An electronically monitored, direct-plumbed waste oil management system filters and pumps fryer oil to a sealed outdoor storage tank with the touch of a button. This feature reduces the possibility of oil spillage and contamination, maintaining the quality of the oil so it can be efficiently repurposed into biodiesel.
---
DORM ROOM CHEFS
Without the luxury of major kitchen appliances, students might appear consigned to in-room dorm dining that features Ramen noodles and mac 'n' cheese. Dorm room chefs think otherwise. Forget the Panini Press and hand them an iron. They wrap a sandwich in foil, place a towel over it and iron away. Voilà! It's a grilled cheese sandwich. Or they iron out some quesadillas. They turn to the microwave for a scrambled egg breakfast, heating up two or three eggs beaten in a mug with a splash of milk and a dash of salt and pepper. So long stale popcorn and pb&j sammies. Dorm room chefs have better ideas.
---