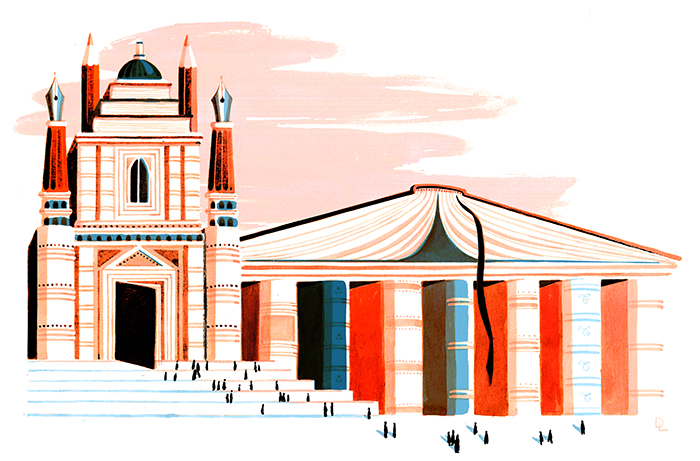 Four University alumni with exemplary careers as journalists, authors and champions of literary excellence were named to the Wake Forest Writers Hall of Fame. The new inductees were announced in 2020, but because of the COVID-19 pandemic, they will be honored in 2021 at WordsAwake4! on April 16 and 17. Get to know more about each of the writers.
(Jump to profile by clicking name)
---
---
---
---

---
---
Stephen Amidon ('81)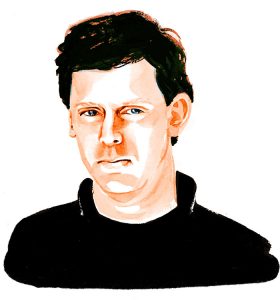 Novelist, film critic and screenwriter Stephen Amidon has been called "a nimble storyteller" by The New York Times and "an unflinching explorer of the late 20th century American psyche" by another reviewer. His seven novels, published in 16 countries, include "The Real Justine," "Security" and "Human Capital."
"I write books to criticize the way we live now, to shine a light on our society," he once said. He is also the author of a collection of short stories and two nonfiction books, including "The Sublime Engine: A Biography of the Human Heart," co-written with his brother, Tom, a cardiologist. He also has written book and film reviews and newspaper and magazine articles.
Amidon has found literary and artistic success in the United States and Italy, and he splits his time between Massachusetts and Turin, Italy. His novel, "Human Capital," was adapted into a film in the United States and Italy. "Security" has also been adapted into a film and is scheduled to be released in Italy in 2021. He also created a serial stage drama, "6Bianca," which was performed in Turin.
Amidon was born in Chicago and lived for a time in Columbia, Maryland, which years later served as the inspiration for his fourth novel, "The New City." He received a Guy T. Carswell Scholarship to attend Wake Forest. He majored in philosophy, wrote plays and studied at Casa Artom in Venice, Italy.
After graduating, he wrote book and theatre reviews for a weekly arts paper in North Carolina before moving to London with his future wife. Over the next decade, he wrote his first four novels and had four children before moving back to the United States in 1999.
"I think he's (Tom Wolfe) right when he says that our obligation as novelists is to look at how we live now," Amidon told The Boston Globe in 2015. "And you don't make satire and social criticism by showing people getting along. It's about conflict; it's about crisis. It's about people making bad choices, then dealing with it. I guess my great theme is how money and power influence the truth — who controls the narrative. I can't imagine writing any other way."
– Kerry M. King ('85)
Read more Wake Forest Magazine stories about Stephen Amidon.
---
Michael G. Riley ('81)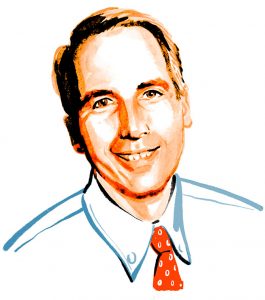 Growing up in Charlotte, Mike Riley would return during summers to New Jersey — he was born in Plainfield — and watch his grandfather the publisher set type for weekly newspapers he owned. Riley grew up thinking he would become a lawyer, but his experiences at Wake Forest as editor of the Old Gold & Black led him to follow his grandfather into journalism. He then distinguished himself as a longtime editor on the frontlines of digital journalism, today serving as president and editor in chief of The Chronicle of Higher Education Inc., which publishes the namesake higher education newspaper and website along with the magazine and website of The Chronicle of Philanthropy.
"I loved facts and speaking truth to power," Riley told Omicron Delta Kappa members at their national convention in 2014. "My life is a series of incredibly lucky breaks along the way."
He began his career as a reporter at The Dispatch in Lexington, North Carolina. He left to earn his master's degree at the John F. Kennedy School of Government at Harvard University. He later joined Time magazine as a Los Angeles correspondent, covering everything from presidential campaigns to cowboy poets. He worked for Time in Boston, Washington and Atlanta and at age 32 was named its Southern bureau chief. He returned to Harvard for the 1994-95 academic year as a Nieman Fellow, intent on studying digital technology. The first week when someone was showing him how the internet worked, Riley clicked on an image of Socks the cat on the White House website, and it meowed. "Suddenly Gutenberg's world had exploded," he has said. "Everybody had a printing press."
Riley went on to create and manage allpolitics.com, a joint venture between CNN and Time and one of the nation's first national political websites. For eight years, he was editor of The Roanoke Times, where he reengineered the newsroom and earned a national reputation for his focus on internet strategy. In 2007 he became editor and senior vice president of Congressional Quarterly. Following the publication's acquisition, Riley became editorial director of Washington-based Bloomberg Government. He joined The Chronicle of Higher Education Inc. in 2013, praised by founder Corbin Gwaltney for his "combination of journalistic leadership, business acumen and digital savvy."
– Maria Henson ('82)
---
Clint McCown ('74, MA '78)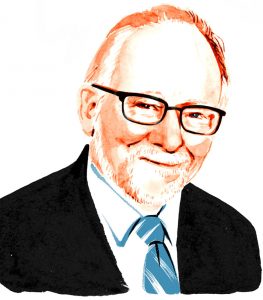 Clint McCown has distinguished himself as a poet, novelist and journal editor during a literary career that spans five decades. He is the only two-time winner of the American Fiction Prize for his short stories, which have been widely published.
He has written four novels — "The Member-Guest," "War Memorials," "The Weatherman" and "Haints" — and five volumes of poetry, including his most recent, "The Dictionary of Unspellable Noises: New & Selected Poems, 1975-2018.
His stories, essays and poems have appeared in more than 75 national journals and magazines. His latest work, "Music for Hard Times," a collection of selected short fiction, is due out this year. His novel, "The Member-Guest," is in development for a limited-run television series.
McCown was born in Fayetteville, Tennessee, a week after a tornado destroyed the town. Decades later, he created his "own version of the catastrophe" for his 2012 novel, "Haints." His family moved frequently when he was growing up because of his father's career in the Secret Service. He was once a yard boy for Dwight D. Eisenhower on the former president's farm in Gettysburg, Pennsylvania.
"Perhaps the greatest shaping force was the fact that my family had moved seven times by the time I entered eighth grade," McCown once said. "Throughout my formative years I was cast continually in the role of the outsider. As a consequence, a major theme in my work seems to be the examining of artificial cultural barriers that dictate behavior. I like exploring the ways in which people do — or don't — struggle to fit into society."
At Wake Forest, McCown majored in English and theatre. Two of his earliest mentors were then-Professor of English and Provost Ed Wilson ('43, P '91, '93) and Professor of Journalism Bynum Shaw ('48, P '75). He spent much of his time in the Wake Forest Theatre and went on to study acting in New York and tour with the National Shakespeare Company. He later returned to Wake Forest to teach acting in a summer program to high school students from around the country.
While earning his master's in English, he struck up a friendship and working relationship with acclaimed poet A.R. Ammons ('49, D.Litt. '72), then poet-in-residence at Wake Forest. Ammons and poet Emily Wilson (MA '62, P '91, '93) helped him publish his first book of poems, "Sidetracks," in 1977. (Ammons, Shaw, and Ed and Emily Wilson were inducted into the Hall of Fame in 2012.)
Early in his career, McCown was a broadcast journalist and received an Associated Press Award for Documentary Excellence for his investigations of organized crime in Alabama in the 1970s. He also has written plays and been a screenwriter and creative consultant for film and television.
McCown taught at Beloit College for 20 years and was the founding editor of the Beloit Fiction Journal. He currently teaches in the MFA program in creative writing at Virginia Commonwealth University and in the Vermont College of Fine Arts. He lives with his wife outside Richmond, Virginia.
– Kerry M. King ('85)
---
Steve Duin ('76, MA '79)
Steve Duin has excelled at a long list of writing genres, from journalism to the novel to the history of comics. As a metro columnist for more than 25 years at The Oregonian in Portland, he realized that sharing his experiences wasn't just about telling his own story. "Readers aren't all that curious about who you are; they want a better understanding of who they are," Duin wrote in a column about the touching responses to his daughter's homesickness at college. "They are forever searching for someone whose story gives voice to the things they struggle to express."
An English major, he began his career as a sports reporter at the Winston-Salem Journal. He earned his master's degree in English and returned in 1980 to his native Pacific Northwest as a sports and investigative reporter for The Oregonian. He became the newspaper's first political columnist in 1988 and metro columnist from 1994 to 2015, subscribing to the journalistic ideal: Afflict the comfortable; comfort the afflicted. He continues to write freelance columns twice a month or more for The Oregonian and longer pieces for the local alternative weekly. Duin's awards include honors from the national Society of Professional Journalists and the Wilbur Award from the Religion Communicators Council.
Duin's books covers a wide spectrum: a compilation of his columns, a retrospective about space toys, an encyclopedic history of comics and a novel called "The Less We Touch" about the pressures of parents in teen sports. He co-authored a book on business philosophy and a book for Young Life, a Christian organization.
A 144-page graphic novel called "Oil and Water," illustrated by New Yorker cartoonist Shannon Wheeler, describes the aftermath of the Deepwater Horizon oil spill. He and Wheeler also published "The Mueller Report: Graphic Novel" in April. It's a print-only digestible version of the nearly 450-page dense findings of the special counsel's investigation of Russian interference in the 2016 election and allegations about President Trump's campaign.
Duin also is a freelance editor and helps high school seniors with college essays. He lives in Lake Oswego, Oregon, with his wife, Nancy Natelli Duin ('79). They have three grown children.
– Carol L. Hanner
Read more Wake Forest Magazine stories by or about Steve Duin.
---
---

SIDEBAR:
Tom Phillips ('74, MA '78, P '06) is the man behind Words Awake! celebrations.
---
EXCERPT: "No one at Wake Forest has done more than Tom has to bring students and the general public into contact with writers — novelists, memoirists, poets and journalists. Thanks to him, students leave Wake understanding that writers are human, … that they are not just names on the spines of books."  — Malcolm Jones ('74), author and journalist