When Nathan O. Hatch was 14, John F. Kennedy and Richard M. Nixon traveled to his hometown of Columbia, South Carolina, to campaign for the presidency. Captivated by politics and prompted by curiosity, the teen attended the presidential rallies to take in both perspectives. On a trip to Washington, D.C., with his parents, the young Hatch peered over the railing of the gallery to catch a glimpse of Congress attending to business. His senior project in high school was studying Kennedy's senatorial career. He wrote to the White House for some information and photos for his assignment, and he received a package in return. It was postmarked Nov. 22, 1963 — the day Kennedy was assassinated.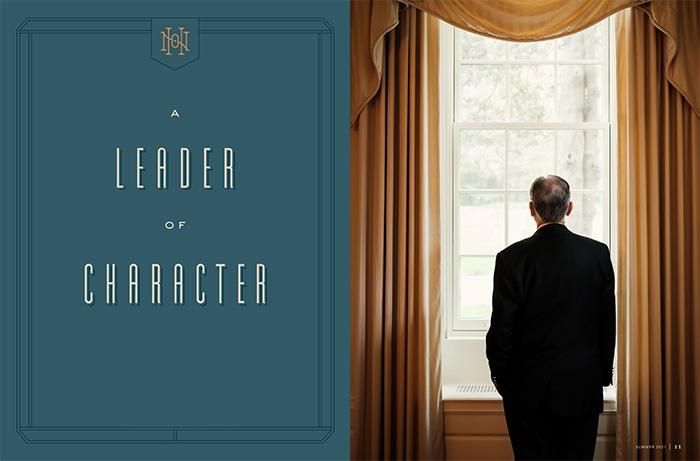 "I was always interested in history," Hatch said. "I knew I wanted to study history in college, and my father was an educator, so I thought I would pursue history and education."
For decades, he took his trade — inspection and analysis of people and culture — to classrooms as a history professor. His enthusiasm for his discipline was bested only by his commitment to students. History was the topic, but he was teaching young people — with whom he built lasting relationships, shared deep conversation and swapped wit.
In 2005, as provost of the University of Notre Dame since 1996, he was cleaning out his house in South Bend, Indiana, to move to Winston-Salem. He came across a note from one of his former students. "If I only had 10 minutes to live," the student wrote, "I would want to spend it in your class." It went on to add, "It would seem like an eternity!" — making the former professor throw back his head and laugh.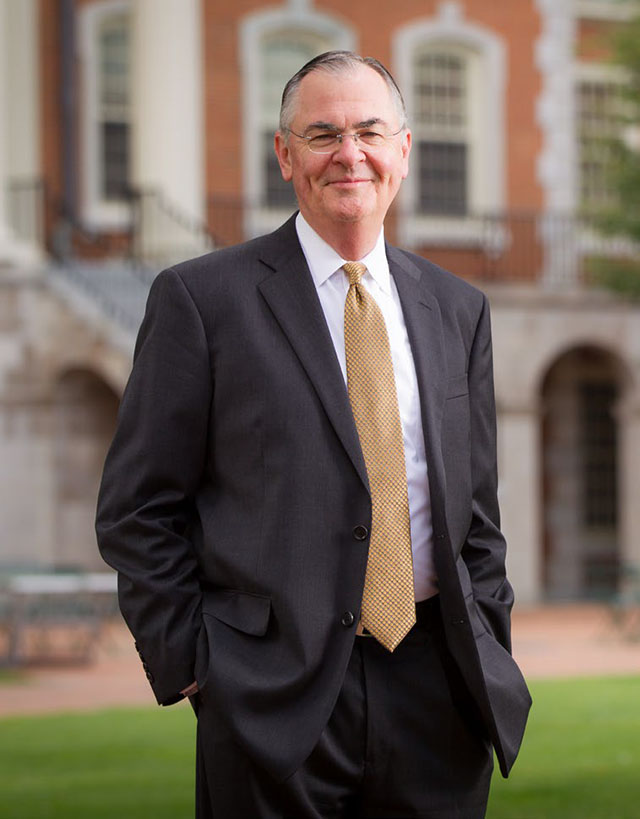 Hatch, 75, is preparing to clean out his house again, this time the President's Home in Winston-Salem. He retires on June 30, after serving 16 years as the 13th president of Wake Forest, with his wife, Julie, whom he calls his "biggest support and best critic," by his side. They plan to remain in Winston-Salem to be near family.
When history looks back upon the Nathan Hatch era in Wake Forest's story, it will boast a list of successes for the University. But history isn't just a chronicle of achievements, a calendar of dates, a tally of names or a recitation of facts; it is the story of human beings. And the last 16 years will show the influence of a leader of character with an infectious laugh, quick wit and never-ending curiosity; a steely competitive streak yet no need for credit; a humble desire to serve; and a deep love of people.
The accomplishments of the Hatch era — substantial and broad-ranging — stem from a vision Hatch shared as he stood behind the podium in Wait Chapel on Oct. 20, 2005.
"Above all, students today long for one thing: to narrow the gap between the ideals we profess and the lives we lead. They are looking for models of how to integrate the often-incoherent facets of their lives," said the newly inaugurated president. He laid out a concept of a community rooted in engaged learning, the ambition of diversity and a commitment to service and faith.
"Let us rekindle Wake Forest's finest tradition: a face-to-face community, grounded in the liberal arts, passionate about professional education and committed to living out the values we profess as individuals and as a community," Hatch said.
At Wake Forest, he began translating his knowledge as someone who had spent his entire career in higher education and as a renowned scholar of the history of religion in America into a strategic plan for Wake Forest to strengthen its position as the nation's premier "collegiate university." In his view, that meant balancing the personal attention of a liberal arts college with the academic vitality and broad opportunities of a research university, with values at the heart of the mission.
---
---
"We can have excellent academics and at the same time educate people how to live — that is, how to live lives of purpose and meaning that's beyond themselves," he has said. "That really fulfills the primary purpose of a university."
He approached this work, and all that was to come, with an expectation for excellence without pretension, a commitment to collaboration and teamwork, and a hearty dose of goodwill, humor and coffee.
Assembling the Team
Early on in his presidency, Hatch distinguished himself as a magnet for talented leaders and has since summed up his philosophy: "Hire visionaries." In his years in administration, he scanned the horizon of higher education for promising up-and-comers. Using his power of persuasion and a habit of betting on people not strategy, he recruited an all-star team to guide Wake Forest.
---
---
"You don't advance without great leaders," Hatch said. "I've never seen a unit, department, school or university advance greater than the quality of their leadership. So, you have to recruit above your playing weight. You have to try to outdo your own expectation on hiring."
Most of the Reynolda Cabinet members who have come to Wake Forest during Hatch's tenure can recount the president spotting their potential and encouraging them to use their gifts freely.
"One thing about Nathan is he loves the hunt," said Hof Milam ('76, MBA '91, P '00, '04), executive vice president. "He doesn't like to lose people, but he's reenergized by the hunt. It really brings out his competitiveness, and it plays to one of his strengths, which is identifying talent."
Just a few years ago, Jonathan L. Walton, then a professor and minister at Harvard University, opened up his calendar one evening to look at what was planned for the following day. "Coffee with Nathan Hatch." He called his assistant to see what that was all about.
"My assistant said she got a call from Nathan Hatch asking if I would be available for coffee," said Walton. "It struck me. The president of Wake Forest went through such official protocols? It says something about him; it says something about his level of professional and vocational humility. He wears power loosely."
Over coffee, Hatch shared his admiration for the work Walton had done and asked a simple question of the native Southerner: "Don't you want to come back home?"
Building the team's culture
If finding the right leaders is the first critical step, developing a cohesive, well-functioning team is a close second.
"One of Dr. Hatch's superpowers is encouraging very talented people to operate as one team in service of a worthy cause," said University Trustee Jim O'Connell ('13).
"He leads from behind, and he's able to do that because he puts the moral ideal up front," said Walton, now dean of the School of Divinity, Presidential Chair of Religion and Society and dean of Wait Chapel. "He gives you a vision. He gives an ideal, values and a commitment. He establishes the terms and the parameters, then he celebrates the ideas and those who generated the ideas and those who executed the plan. He's always celebrating."
Hatch is known to deflect personal credit, leading in a way that made it possible for teammates to shine while shaping their own areas of responsibility. "Some leaders are so strong — their force field so unremitting — that they do not give others enough space to exercise their own creativity and vision," Hatch wrote in a 2013 article with advice for hiring good people.
When necessary, Hatch put himself out front. He knows teams run on honesty and trust, and that cultivating a strong team rested on him. A few years into his presidency, Hatch asked 25 people at Wake Forest to evaluate him.
"It was very revealing, very challenging, very bracing," Hatch said of the candid feedback. "But you don't get better if you pretend everything is perfect."
The next year, Hatch invited his cabinet to engage in the same intense evaluations, but not before he laid bare his strengths and weaknesses to the group.
"It had to start with me," said Hatch, "so I gave a pretty unvarnished view of what people said about my leadership."
His approach has proved inspiring. "What pushes me, what goads me, is the desire to be excellent," said Dean of the College Michele Gillespie, who served on the Presidential Search Committee that selected Hatch for the presidency. "I've learned that from President Hatch. I've taken more risks in my teaching and my own career than I would have if I hadn't come into his circle. He emboldened me to challenge myself in new ways, to strive to be my very best and to invite the same of others."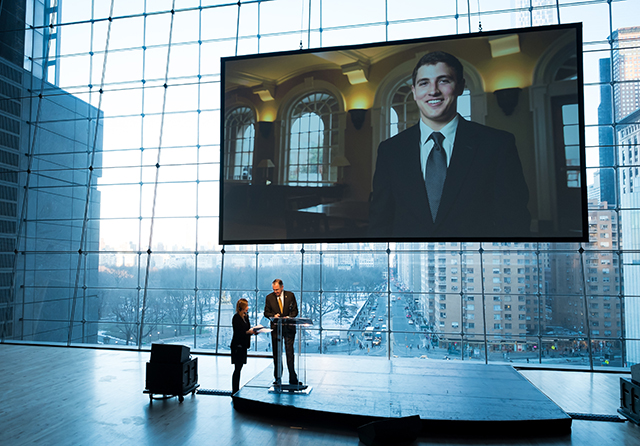 ---
Taking the lay of the land
"Bracing" assessment describes not just the personal evaluation of Hatch but underscores the way the president examined Wake Forest as a whole from the beginning.
"You can't improve if you don't admit where you are," Hatch said. "At Wake Forest, we have to compare ourselves to the best, and then decide where can we be excellent where others can't be."
As a historian, Hatch got into the habit of analyzing a culture and its trajectory — being "a diagnostician of one's environment," he says. As an administrator, he sought to acquire "a nose for stale air" that businessman and writer Max de Pree felt essential in a leader. As president, he has developed what former University of Florida President John V. Lombardi called "a sixth sense about opportunity — being ready to open the door before the knock is heard."
At Notre Dame, Hatch's drive toward distinction started with his somewhat unorthodox entrance into administration. In his first assignment, he was given near carte blanche to fulfill a single directive: Make us better. What followed was unfettered collaboration that propelled innovative ideas — mostly around faculty development in those early years.
"He has an innovator's heart."
At Wake Forest, that directive is something he still can't shake. He's always asking that familiar question: How can we be better?
"He has an innovator's heart," said Andy Chan, vice president for innovation and career development.
"There's a restlessness with the status quo," said Provost Rogan Kersh ('86). "There's always a sense that around the next bend, there might be something better. Nathan inspects an opportunity in all its dimensions, imagines a solution and then doesn't rest when it works, but pushes for the next iteration. He does it with a remarkable steady energy."
Reid Morgan ('75, JD '79, P '13, '14, '19), the University's senior vice president and general counsel and a Wake Forester who has worked with Hatch and the two presidents before him, offered a similar view. "He is very alert to opportunities, very alert to trends," he said. "He's a student of modern American higher education and modern society. He put all of those things together to think about how we should do things at Wake Forest. What's coming our way? What's next?"
Setting the Course
During his tenure, "What's next?" and "How can we be better?" led him to emphasize overarching themes as the foundation for change: Wake Forest's distinctiveness as "radically traditional and radically innovative;" its role as a collegiate university; its mission to educate the whole person; its emphasis on the teacher-scholar model; its mandate to be "academically superb and deeply personal" and its Pro Humanitate motto, which places a greater purpose behind a Wake Forest degree.
Hatch may be known for his modesty in taking credit, but the accomplishments and changes he oversaw created a legacy to make Wake Foresters proud. He directed completion of the University's master plan to ensure that the physical development of the campus would match strategic goals; it is meant to guide the University's evolution over four decades. His administration added or renovated more than 1 million square feet of space and infused more than $625 million in the University's commitment to offering the best residential college experience in the country.
What has that meant for Wake Forest? Among the projects were Farrell Hall for business education, the Porter B. Byrum Welcome Center, the Sutton Center addition to Reynolds Gym, the Haddock Golf House, McCreary Field House, the Sutton Sports Performance Center and Shah Basketball Complex, a new home for the Department of Health and Exercise Science, four new residence halls, a new North Dining Center, the transformation of an outdated Reynolds Gym into a vibrant center for wellbeing, and renovations for a number of dorms and sections of Worrell Professional Center and Z. Smith Reynolds Library.
His leadership guided the combining of the undergraduate and graduate business schools into one powerhouse enterprise. It brought the University acclaim as the first top-30 national university to no longer require prospective students to submit SAT or ACT scores with their applications. It expanded academic scholarships and offerings, adding eight majors and 10 minors, and created 10 endowed Presidential Chairs for faculty. It turned career services into the nationally recognized Office of Personal and Career Development to better equip students to navigate the path from college to career. It transformed old, worn-down tobacco warehouses into sterling science facilities at Wake Downtown. It planted flags for Wake Forest studies in Copenhagen, Silicon Valley, Charlotte and Washington, D.C. It led to a partnership with Atrium Health in charting the future of health care and medical education in the region. Fueling the efforts and higher aspirations was a historic, decade-long, $1 billion capital campaign overseen by Hatch and Vice President for University Advancement Mark Petersen.
Empathetic Listening
While the accomplishments reflect a bold and zealous attitude, Hatch didn't operate in a manner to overrun people. Besides building a team and letting the members run with their creativity, he employed his gift for deep listening in weighing decisions.
When negotiations about merging health systems hit a snag; when emotions were running high about the influence of the Power Five conferences in the NCAA's Division I, which Hatch was leading at the time; when the Atlantic Coast Conference sought to welcome new members into the fold, Hatch went to his leadership arsenal and pulled out his most valuable weapon: his ability to listen.
He has driven hours to meet leaders at their homes to hear their honest opinion on a situation. He has gathered people around his kitchen table to find a solution to a complex issue. And he has picked up his phone hundreds of times to ask: "What do you think?"
"He's an instinctive listener," said University Trustee Jermyn Davis ('10). "Not only is he listening and hearing you, he's working out how to make things better."
Davis recalled how in 2010, when former Wake Forest professor Maya Angelou (L.H.D. '77) received the Presidential Medal of Freedom, he and Hatch traveled to Washington, D.C., for the ceremony, road-tripping up and down the interstate together.
"That conversation," said Davis, then a Wake Forest Fellow, "we talked about growing up. We talked about our life progression. We talked about religion and faith and family. We had overlaps, but we were also very different. That conversation is something I will never forget." The times with Hatch and the fellowship program Hatch established to introduce new alumni to possible careers in higher education were catalysts for Davis' choice to work in higher education consulting.
In 2017, when American society was growing more and more polarized, Hatch launched Call to Conversation, which became a national movement where Wake Foresters gather for meals and simple, moderated conversations. He knew that people, institutions and communities could be more productive if they took the time to get to know one another.
"I learned from my father that to enjoy an examined and fulfilled life," said Hatch, "it had to be taken seriously, and the people in our life had to be respected and honored — regardless of how we may align with their view."
He's an instinctive listener. Not only is he listening and hearing you, he's working out how to make things better."
His actions, especially with students, show his desire to know people — to respect and honor them. More than a few times, Hatch invited groups of students to enjoy a cup of coffee over good conversation. At the President's Home, the Hatches converted their garage into a cozy living room for students that hosted nearly 90 events a year — prior to the pandemic — including movie nights, game-watching parties and an occasional book club with the president. At move-in day in August 2018, Hatch sat in a ball pit to answer questions from incoming students.
When members of the campus community felt forgotten, Hatch listened to their experiences, heard their concerns and tried to understand what it might be like to walk in their shoes. Many times, those conversations led to Hatch inviting others on campus to join him in taking action. He established three Presidential Commissions to address needs of the LGBTQ community, enrich all students' first-year experience and face issues related to race, equity and community — all of which have worked toward making Wake Forest a more welcoming place.
He listened and assessed Wake Forest's relationship with its past. On Feb. 20, 2020, during Founders' Day Convocation, Hatch unequivocally apologized, on behalf of the University, for how Wake Forest had participated in and benefited from the institution of slavery.
"We needed to do that," Hatch said simply. "We just wanted to do it in the best way for our community."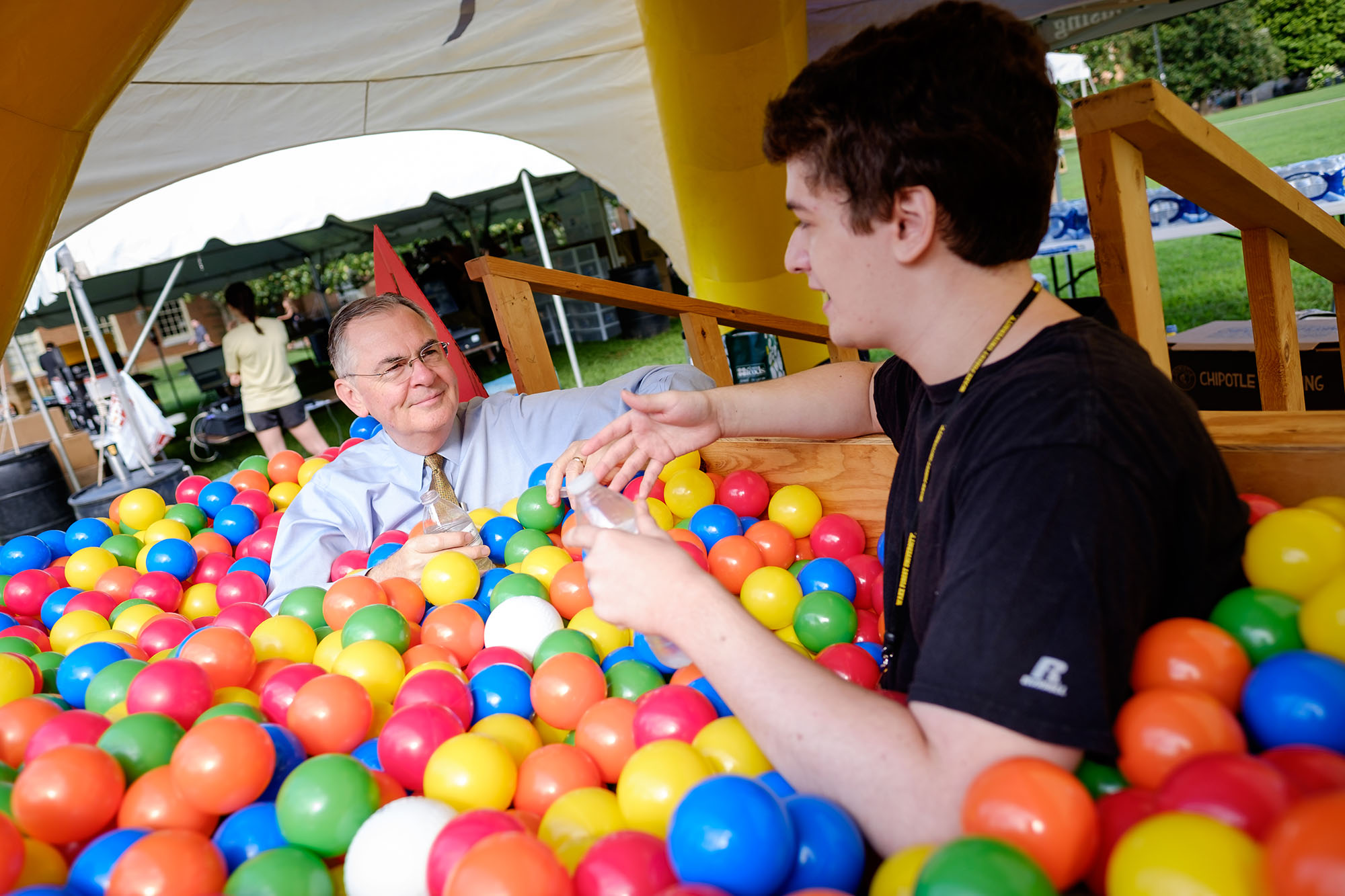 ---
If a conversation wasn't possible, Hatch used his pen to address concerns in the community, nation and world.
"Every time something comes out that has a national impact, Nathan Hatch will write something about it, and he takes a firm and moral position," shared Herman Eure (Ph.D. '74, P '23), vice chair of the board of trustees and professor emeritus of biology. "That's consistent with what we should be doing with Pro Humanitate. He lives it, as far as I'm concerned. We don't always agree on everything, but he is a moral and honest person whose values are deeply entrenched in doing the right kinds of things. That to me is the epitome of what a college president should be doing at any university."
Hatch sought to invigorate what he saw as "noblest in our heritage" when he supported the establishment of the Program for Leadership and Character in 2017. He told trustees that a commitment to character "is a chief expression of Wake Forest's soul. … Character is not an abstract concept; it is the embodiment of our everyday life, expressed in small acts, nurtured in ordinary and extraordinary ways. It is being courageous and compassionate, generous and just. It is recognizing that honor is not simply about following a code, but treating others with fairness, dignity and respect. It is seeking excellence not only of mind, but of spirit. It is not only knowing what is good but nurturing the desire to do it."
"Every time something comes out that has a national impact, Nathan Hatch will write something about it, and he takes a firm and moral position."
Believing in education as a pathway
Hatch's investment in people went beyond the personal connections and focused on their potential. As a student who relied on scholarship aid to attend college, Hatch knows the profound gift of someone believing in you before you've even started proving yourself. He paired his vision with the resources of fellow scholarship student Porter B. Byrum (JD '42); the two made a massive investment in student aid, opening Wake Forest to hundreds upon hundreds of students. (Byrum died in 2017, having given $120 million to Wake Forest in his lifetime. He considered attending Wake Forest as the transformational event of his life and remained Hatch's close friend to the end.)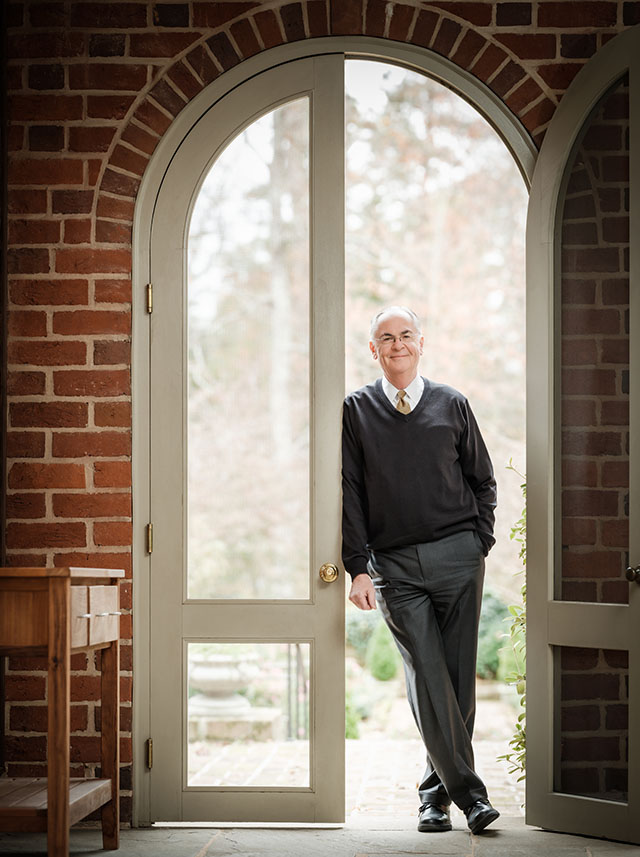 Furthering his goal to give new opportunities to students with financial need, in 2009 Hatch launched the Magnolia Scholars program. It offered not just financial assistance but counseling, academic support and study-abroad opportunities for first-generation college students. Today they number 120 enrolled each year.
"Nathan's a great believer in the importance of making education accessible to all people," said former fellow provost, friend and 66th U.S. Secretary of State Condoleezza Rice. "He has really solid beliefs in academic integrity and the importance of education as a way to bring people up."
In October 2020, Hatch announced his retirement, harking back to personal and institutional ideals he invoked during his inaugural speech. "These years have been the opportunity of a lifetime, a great gift," he said. "It's been a joy to deepen Wake Forest's mission, to expand its reach and enhance its reputation as a collegiate university."
"In many ways, Nathan Hatch embodies what Wake Forest is — in the very best sense of the word," said Don Flow (MBA '83), former chair of the board of trustees.
Hatch wrote a few years ago of Wake Forest "when we live up to the aspirations of our own heightened vision, that is when we will truly be a place that stands out. In this distinct way, I trust Wake Forest will be a 'resident alien' in the realm of higher education — a community of learning and care so distinct, so extraordinary, so attractive that, in the words of our former professor Maya Angelou, 'the world won't be able to take its eyes off of us.' "
In the last 16 years, Wake Forest has solidified its identity as a leader in American higher education with its ever-heightening aspirations, and behind those accomplishments is Nathan Hatch — a man of deep character who spent a lifetime studying history and now leaves behind a legacy of making it.
---