By Kerry M. King ('85), Carol L. Hanner, Maria Henson ('82), Katherine Laws ('20) and Michael Breedlove
__________________________  
Mag Room Marvels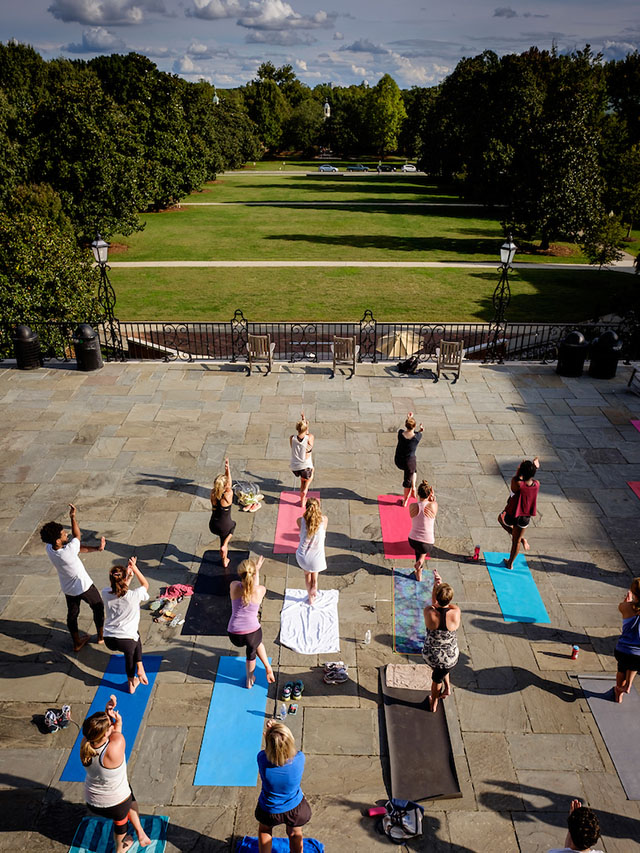 From the balcony of the Magnolia Room in Reynolda Hall, you can see the Mag Patio, the magnolias on Manchester Plaza, the skyline of downtown Winston-Salem and the occasional yoga class. The best view comes during lunch hour over a delicious meal and an Arnold Palmer. Ice cream, and the fixings on Fridays, add to the bustle. The true cherry on top is the way the staff, exemplified by legendary host Maria Difazio, known by students as "Ms. Maria," calls students by their names, making them feel right at home.
__________________________  
A Comic's Commencement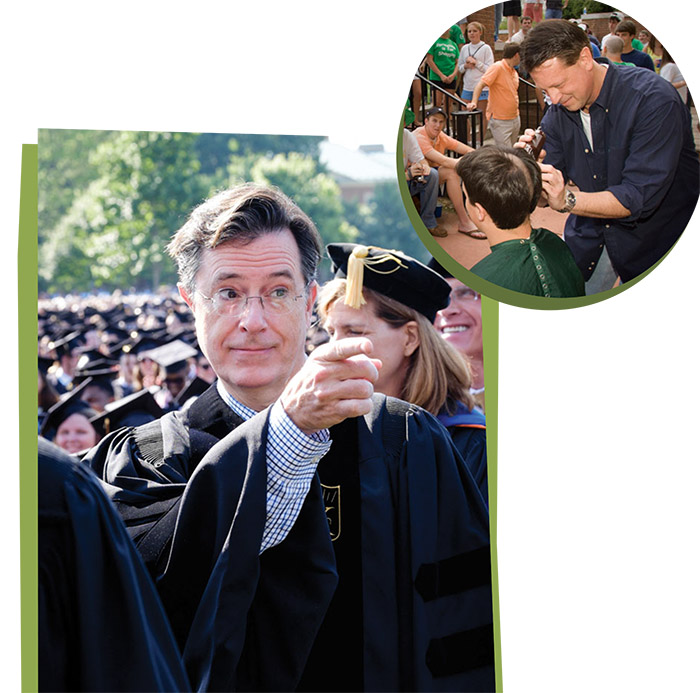 In the annals of Commencement speeches, the 2015 address by late-night TV host Stephen Colbert (L.H.D. '15) will reign comically supreme. Besides referring to President Nathan O. Hatch as "Nate Dawg, Natty O, the Hatchet," he characterized Wake Forest as no one has before or since — and left graduates in stitches. "You people have campus traditions that are people," he said, giving a shoutout to "Mr. Dean Shore, the University barber. There he is. Right there. Dean actually contacted me first by sending me a Facebook request the minute my plane landed. He is a friend to so many students, and a real throwback to a simpler time because when your biggest local celebrity is a barber, you're basically a medieval village."
__________________________  
Wake Downtown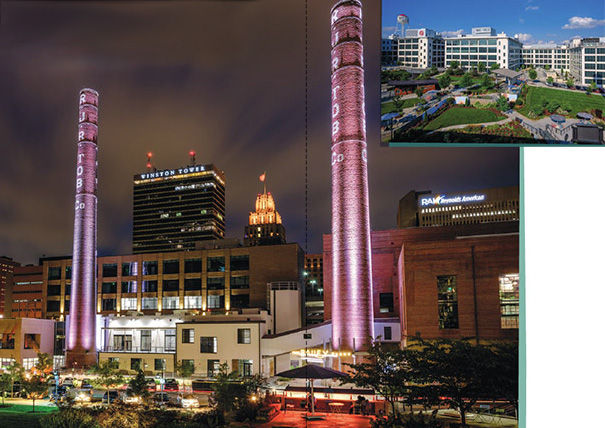 Innovation Quarter in downtown Winston-Salem already was rocking with medical, research and business efforts emanating from Wake Forest, but the Reynolda campus firmly embedded in that thriving district in 2017 with Wake Downtown. The University, taking advantage of tax credits for historic structures, renovated two tobacco buildings into a shuttle-accessible, snazzy home for new undergraduate engineering and biosciences programs, a new home for the School of Medicine's medical education programs and an interdisciplinary academic hub. With a park and the renovated Bailey Power Plant filled with restaurants and offices, Innovation Quarter is adding to downtown's flourishing art, food and entertainment scene.
__________________________  
Celebrate Good Times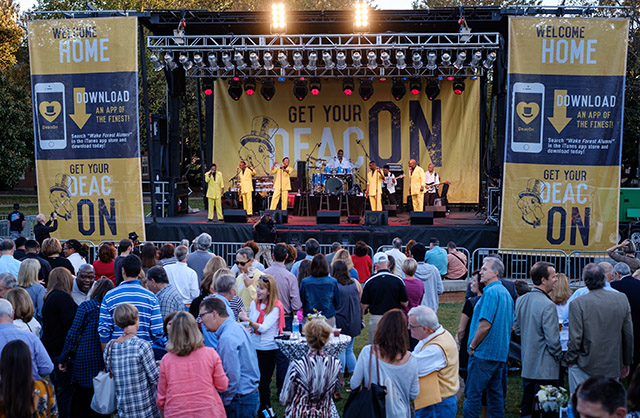 The Spinners. The Four Tops. The Temptations. The Pointer Sisters. Since debuting in 2016, Party So Dear has become the must-go-to alumni party of the year and a rollicking kickoff for Homecoming and Reunion Weekend.
__________________________  
Poking Serious Fun Since 1993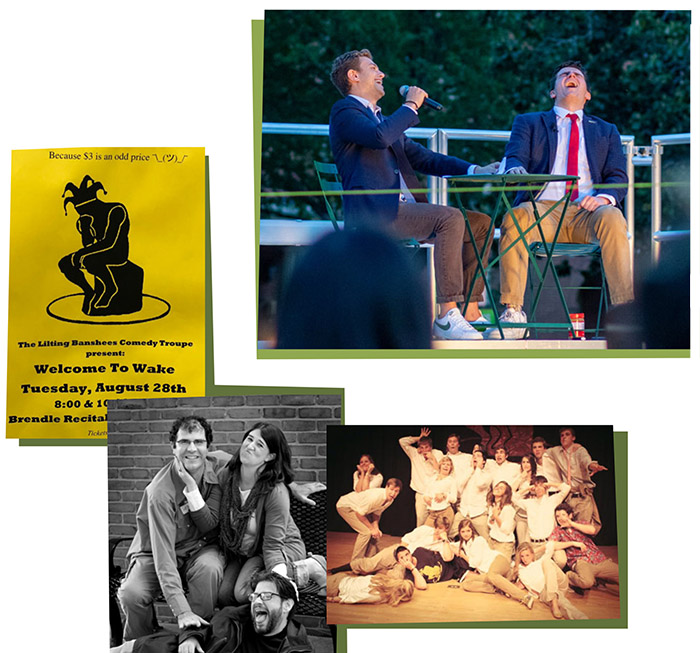 The Lilting Banshees is Wake Forest's version of "Saturday Night Live." The student-run comedy troupe, as one alumnus says, "speaks truth to power in an entertaining way." Brash, silly, quirky, irreverent to the nth degree about Wake Forest, the Banshees signal it's time for a no-holds-barred show by posting yellow fliers all over campus that feature the signature logo: a jester in Rodin's "The Thinker" pose. Easily offended? You might want to back away from the door to Brendle Recital Hall and run the other way.
__________________________  
Cheers to the King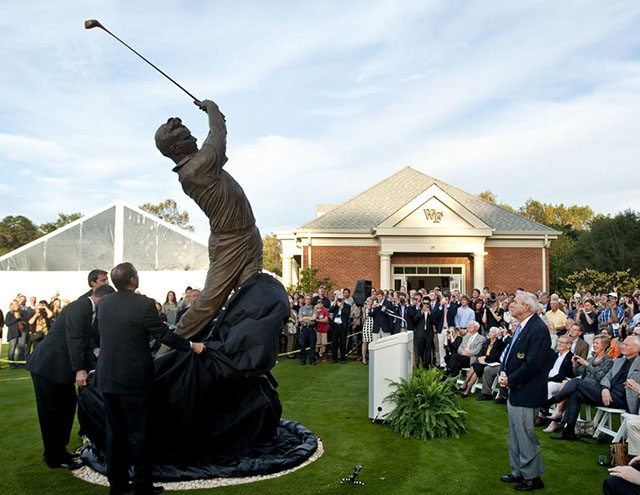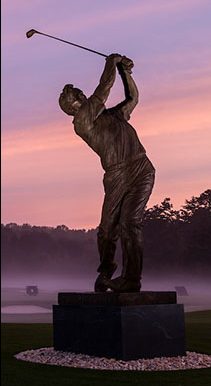 When the statue of Arnold Palmer ('51, LL.D. '70) was dedicated in 2013 in front of the golf complex that bears his name, Palmer was on hand for the festive occasion. As the golfing legend reminisced, he remembered "the things that meant the most. Wake Forest meant the most," he said that day. When Palmer died in 2016, students adorned that statue — a beloved one on campus — with golf balls, flowers and cans of his eponymous drink of ice tea and lemonade. Toast The King with an Arnold Palmer, and remember what he meant — and still means — to Wake Forest.
__________________________  
'Freshmanland'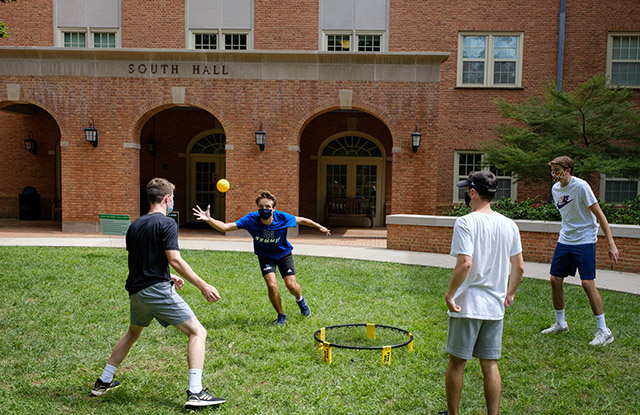 Nestled beyond the magnolia trees, South Campus has expanded since Johnson and Bostwick opened as women's dorms in 1956. Now, seven residence halls in South Campus are home to first-year students. The proximity fosters natural friendships as students pass one another in courtyards, dive and swat over a friendly game of Spikeball or discover a common bond as they brush their teeth at the sinks. Even after students move "north" to the Quad or beyond, they relive their memories with a walk or drive by what they affectionately call "Freshmanland."
__________________________  
Secrest Artist Series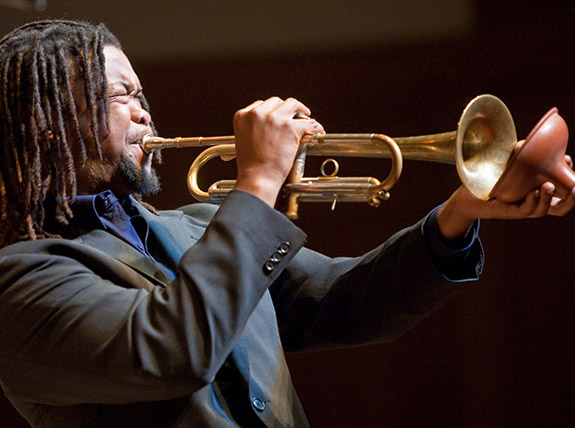 Take 6 … Canadian Brass … Danish String Quartet … Reduced Shakespeare Company … Branford Marsalis … Noche Flamenca … Eighth Blackbird … WindSync … Keigwin + Company … Sweet Honey In The Rock … Carolina Chocolate Drops.
One of Wake Forest's free gifts to students, faculty and staff is the annual lineup of world-class performances — from orchestras to a capella groups to tap dancers to flamenco stars to string quartets. For a modest ticket price, community members are welcome, and the artists typically do pre-concert talks for students. Thanks go to Marion Secrest, who endowed the series in 1987 to honor her late husband, Willis Secrest, and for a tradition that continues to shape our cultural enrichment. Marion Secrest died in 2013 at age 107.
__________________________  
A 1,067-acre Estate Transformed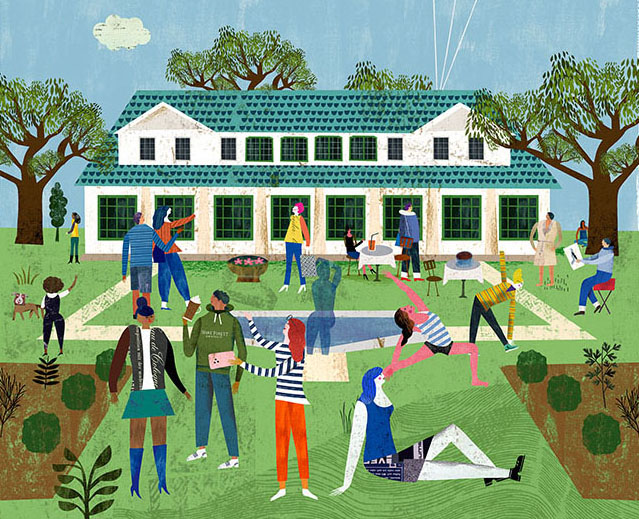 Crepes for all. Coffee and a doughnut. The VT. Hot yoga. Music in The Barn. A bow to the barre. A blowout. A May Way dumpling. A facial. New specs. New flats. A Christmas cactus. An amble through gardens. A quiet moment in the Gazebo or, lucky you, a marriage proposal. A show hosted by students in the stArt Gallery. A stellar collection always on display in Reynolda House Museum of American Art. A stroll down a winding path from campus to Reynolda House.
In the early 1900s, tobacco magnate R.J. Reynolds and wife Katharine Smith Reynolds planned the "bungalow" and model farm. Fulfilled at its opening in 1917, the estate has evolved over time to become a true community treasure. Whether there is an appetite for food, shopping, recreation or art, it all can be found here at Reynolda House, Reynolda Gardens and Reynolda Village.
__________________________  
Deacon Time Travel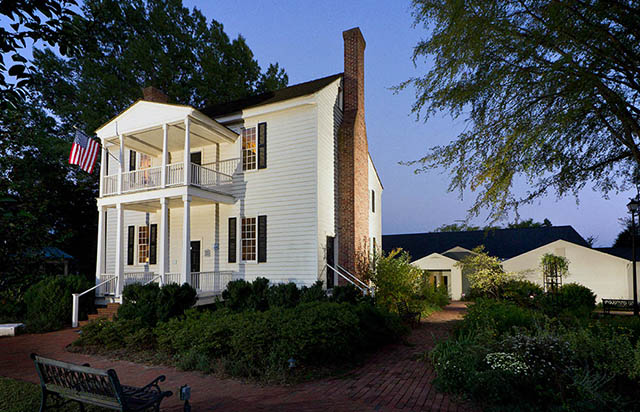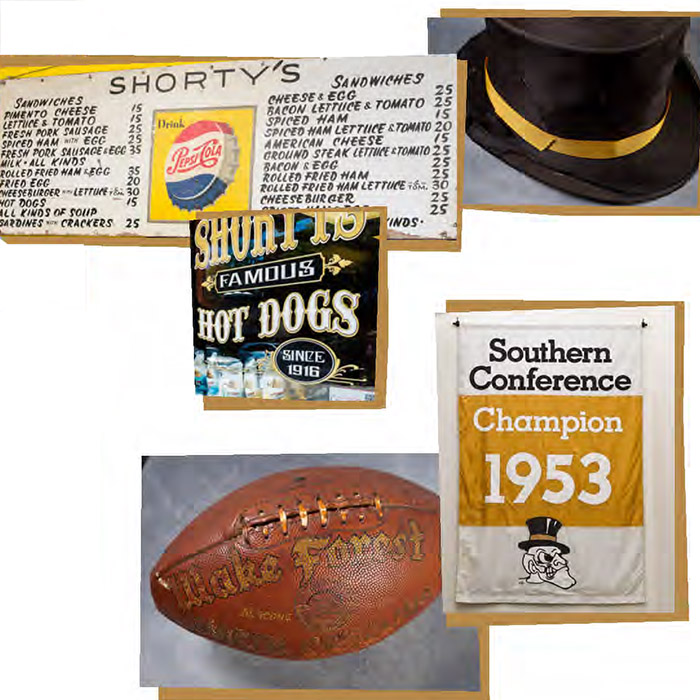 Visits to the original campus in Wake Forest, North Carolina, about 100 miles down Raleigh way, transport us to 1834 and onward through the move to Winston-Salem in 1956. Besides having a bite at (still-serving) Shorty's Famous Hot Dogs downtown, you can visit the Wake Forest Historical Museum near the campus that is now home to Southeastern Baptist Theological Seminary. We appreciate the cool photos, documents (Coach Douglas Clyde "Peahead" Walker's football plays, anyone?) and thousands of such artifacts as an old-timey Deacon top hat and the desk of English professor Benjamin Franklin "Old Slick" Sledd. As John B. Scott ('15) told us: "You hear that there's a Wake Forest, but you don't connect it. I would go back there just for fun."
__________________________  
A Treasured Voice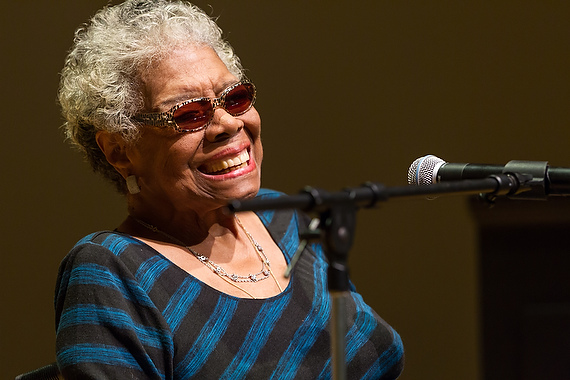 Maya Angelou (L.H.D. '77) was a traumatized little girl who lost her voice for years yet grew up to share her commanding voice and mesmerizing poetry and fiction with the world.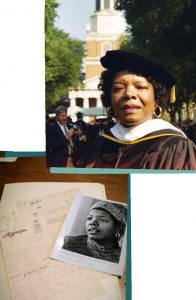 In 1982, she came to Wake Forest as Reynolds Professor of American Studies. The actress, civil rights activist and 2010 recipient of the Presidential Medal of Freedom wrote more than 30 books, including "I Know Why the Caged Bird Sings." Many alumni tell us her presence was what drew them to Wake Forest. They share the lessons she taught, the example she set and the dreams she ignited. She once said, "I'm not a writer who teaches. I'm a teacher who writes. But I had to work at Wake Forest to know that." She lived in Winston-Salem until her death in 2014 at age 86, eulogized by the likes of Michelle Obama and Oprah Winfrey.
__________________________  
Art-Buying Nirvana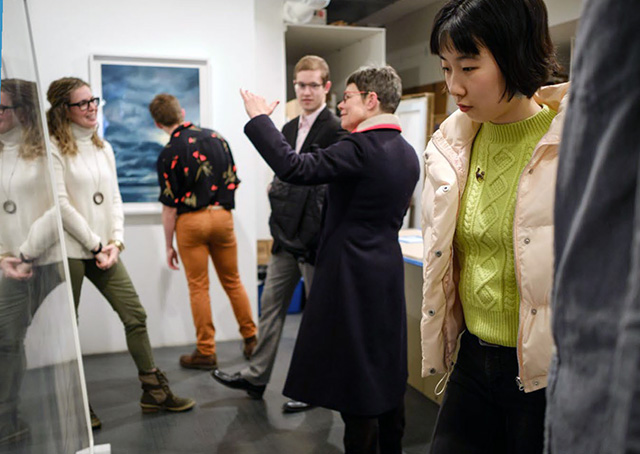 It's an art lover's dream: spend spring break in New York City with fellow students to decide which dozen or so high-end works to buy for Wake Forest's impressive art collection. (Or in 2021, make virtual visits to 16 galleries in six cities instead to thwart coronavirus.) Hundreds of hours of prep inform and enliven paradise: discussing works' qualities, the artists' histories, how pieces mesh with existing works and how they represent the culture and the times.
The University has given a handful of students the art-buying experience every four years since the inaugural 1963 trip, a first for a university. The Student Union Collection of Contemporary Art has grown to nearly 200 paintings, prints, drawings, photography and sculpture from more than 100 artists, with Jasper Johns, Louise Nevelson, Kiki Smith and Shirin Neshat among them. The works hang in public spaces such as Reynolda Hall and Benson University Center. Up next: creating collections within the collection to exhibit together and form a focus for classes.
__________________________  
Hit the Bricks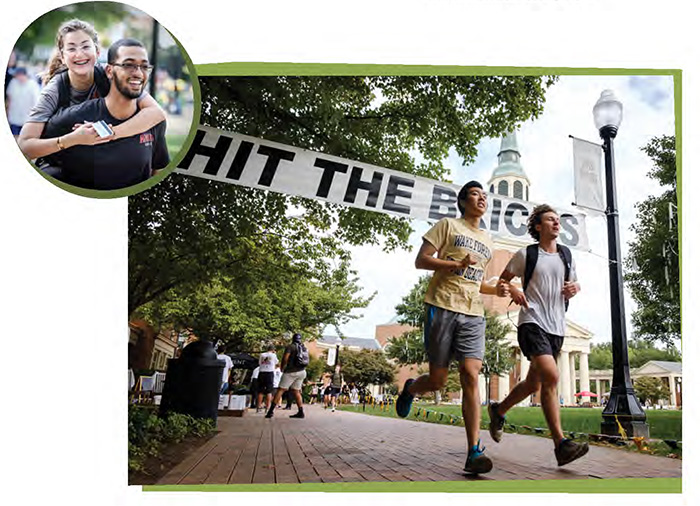 Each fall, the daylong relay race Hit the Bricks on Hearn Plaza sounds like the playful voices of students, the thunder of tennis shoes against the Deacon Blend red bricks and music blasting all the way from Hearn Plaza to Tribble Hall. While there is joy on the Quad, there is also great purpose: Wake Foresters run to honor friends, classmates and family members who have had cancer and raise thousands of dollars for the Brian Piccolo Cancer Research Fund. Piccolo played football for the Deacs in the 1960s and died of cancer at age 26. As the sun sets, participants quiet down to take a silent, commemorative final lap.
__________________________  
Caffeine for the Win
Camino Bakery (Starbucks in a previous incarnation) earns the distinction of being one of the most distracting spots for studying in ZSR Library, but anyone can discover its magic amid the cacophony. While the fresh coffee beans provide the fuel for a test, the double-level alcove offers the perfect sightline to spot a friend coming or going. Need another boost? Stop at the student-run Campus Grounds, where the baristas know lots about lattes.
__________________________  
'The Hill'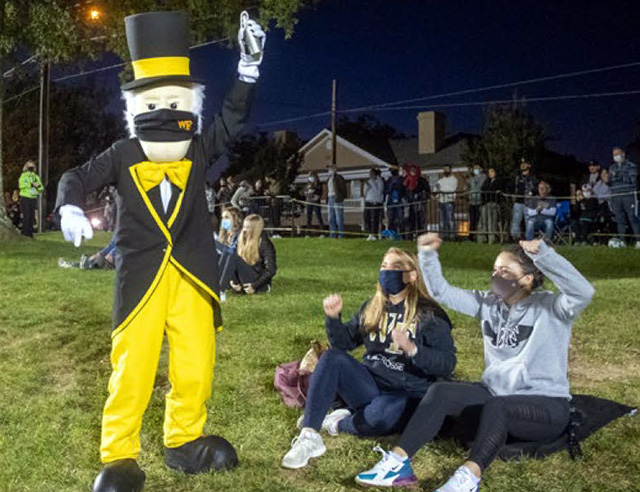 Head over to the hill overlooking W. Dennie Spry Soccer Stadium for that first soccer game that serves as a kickoff to the school year. Grab a seat on 'The Hill' (officially known as the Walt Chyzowych Alumni Hill) on the north end of the stadium along Polo Road. There, you're sure to spot the Deacon and a few friends you haven't seen since May.
__________________________  
Stay Classy, Wake Forest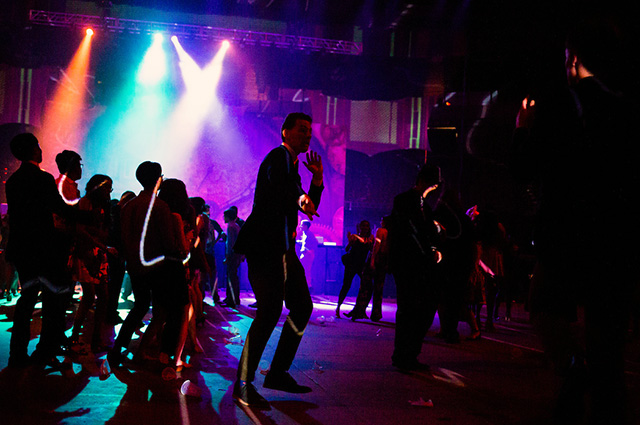 We Deacs love our panache. Every other (non-pandemic) year, the President's Ball turns LJVM Coliseum into a semi-formal wonderland with glitter, glam, a hot band, dancing, free food (cocktail shrimp, yum!) and side rooms — a jazz room for a swanky vibe, beach music for shagging or a Latin room for a little merengue. Student leaders created the biennial tradition at Homecoming 2005. It's an opportunity for students to don their finest party outfits and enjoy puttin' on a little bit of Ritz.
____________________________  
MORE WAKE FOREST MISCELLANY
Campus ironwork   |   Project Pumpkin   |   Humans vs. Zombies   |   Farrell Hall   |   'For the pandemic record books'   |   Celebrity singles   |   Ed Wilson   |   Winston-Salem traditions   |   Reynolds Gym reborn    |   ZSR Special Collections   |   Sportscaster alumni   |   Graylyn   |   Paper airplanes   |   Sea Turtle Rescue & Rehabilitation Center
---
'The Book' at Casa Artom   |   Pro Humanitate   |   Journalist Harold T.P. Hayes   |   Tribble Hall   |   "Brian's Song"   |   Flags in Benson University Center   |    'Fabulous Faculty'   |   Spirit of the Old Gold & Black (SOTOGAB)   |   The President's Home  |   Law School pro bono   |   Deacon Olympics   |   Shag on the Mag   |   Campus caretakers
---
The Joel   |   The  Carillon   |   Hidden Trails   |   Chris Paul shoe collection   |   Deacon Camp   |   Moravian Lovefeast   |   Pitsgiving   |   Farrell Hall entrance   |   'Doggie Deacons'   |   Deacon Hill   |    Disco parties in the Afro-American Society Lounge   |   A.R. Ammons   |   Wait Chapel   |   Autumn